We understand that when it comes to the United Arab Emirates (UAE), the diversity and grandeur of its properties are unparalleled.
From towering architectural marvels like the iconic Burj Khalifa to the stunning Museum of the Future, the country boasts a plethora of unique properties that captivate the imagination
Types of Residential Property
Residential properties in the UAE are primarily designated for non-commercial use, such as apartments, villas, and more.
Let's explore some of the most renowned types within this category:
Studios represent the smallest type of real estate in terms of area.
They are generally well-suited for employees, tourists, or newlyweds due to their compact size. Furthermore, studios often offer a cost-effective option for both purchase and rental.
Duplex Apartments
Duplex apartments, inspired by the American system, feature two floors. The first floor typically accommodates bedrooms and service rooms, while the second floor is dedicated to living rooms, guest lounges, kitchens, and more. Dubai, in particular, is renowned for its abundance of duplex apartments for sale.
For families seeking luxurious designs and breathtaking views, penthouses are the epitome of refined living. Situated on the top floors of towers and residential buildings, penthouses provide exclusivity and privacy.
With spacious balconies secluded from the rest of the apartments, these properties offer an unparalleled sense of serenity.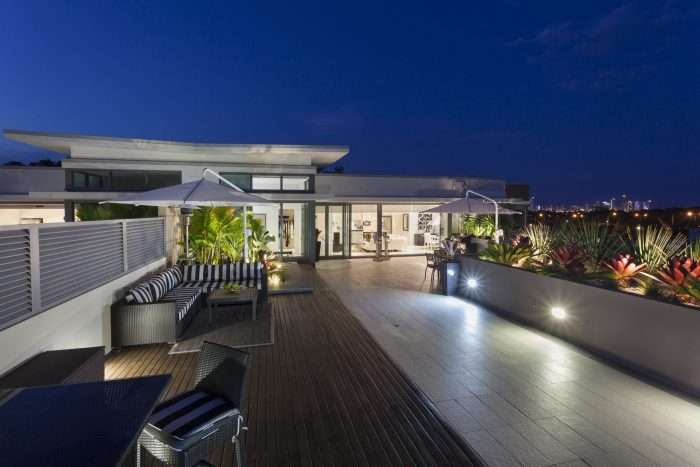 Triplex Apartments
Similar to duplexes, triplex apartments span three floors and are connected by an internal staircase. These expansive residences cater to large families seeking ample space and comfortable living arrangements.
Triplex apartments are an ideal choice for those desiring a harmonious blend of luxury and functionality.
For individuals seeking the charm of villas at a more affordable price point, townhouses offer an excellent alternative.
Closer in resemblance to villas than apartments, townhouses provide enhanced privacy and a greater sense of independence.
Often nestled within gated residential complexes, these units boast exquisite designs and picturesque outdoor gardens.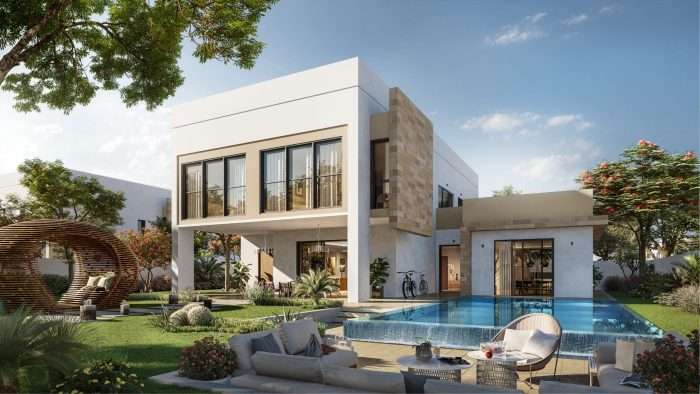 Twin House
If utmost privacy and independence are your priorities, twin houses, also known as semi-independent villas, are an excellent choice. Attached on one side with private entrances and gardens for each unit, twin houses offer a unique blend of autonomy and community living.
Undoubtedly the epitome of luxury living, villas in the UAE stand out for their expansive spaces, privacy, and opulence.
These properties boast generous areas, featuring private garages capable of accommodating multiple cars, spacious gardens with various seating areas, and even designated spots for barbecues.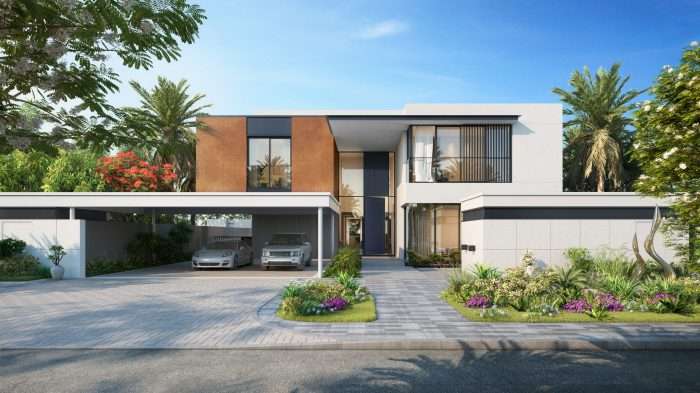 Types of Commercial Property
The UAE's investor-friendly environment and numerous commercial properties have made it a sought-after destination for businesses. Let's explore some of the most popular real estate options for commercial purposes:
For companies looking to establish their presence in the UAE or local Emirati companies seeking expansion, offices offer the ideal choice. Whether you prefer ownership or rental, a wide range of office spaces caters to different business requirements and investment opportunities.
Shops
From supermarkets to retail stores and unique boutiques, the UAE provides a multitude of options for those aspiring to open commercial establishments. Whether you choose to rent or own, a diverse range of shops is available to suit your distinct project needs.
Warehouses play a crucial role in the storage and management of goods and products.
They are often purchased or rented by businesses for efficient inventory management. Many factories also rely on warehouses to store tools, machinery, and other essential equipment.

Types of Land Property
In addition to residential and commercial properties, lands and plots are highly sought-after in the UAE.
Whether you are an investor looking for business opportunities or an individual seeking to build a home or establish a farm, land properties offer diverse possibilities. Let's explore two significant types:
Industrial lands are strictly reserved for industrial projects and are not intended for residential usage.
They provide an ideal setting for constructing sports fields, factories, workshops, and other business-related buildings.
Industrial lands cater to the specific needs of various industries.