Reem Island Living Guide
Al Reem Island is the most demanded community in Abu Dhabi, where opportunities, activities, and unique design support thriving and contemporary communities. In the last decade, Al Reem Island has become a beautiful urban oasis, filled with stately residential and commercial towers built by world renowned developers like Reem Investment, Aldar, and Tamouh Investment. The island gained international interest when it became one of the first free zones in Abu Dhabi, meaning foreign nationals can purchase property there.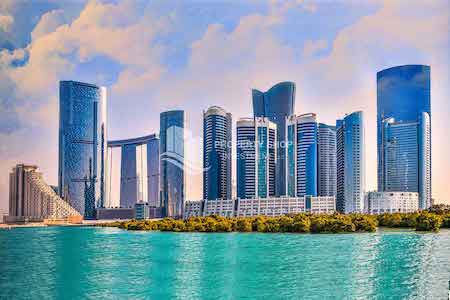 Comprising of four unique sub communities Shams Abu Dhabi, Marina SquareCity of Lights and Najmat Abu Dhabi, each has their own distinctly unique lifestyle, drawing the appeal of a diverse range of families and professionals. Here's why residents recommend finding your next home in Al Reem Island:
With increasingly affordable rental rates, Reem Island has become an option to upgrade to better views and larger floor plans.
Little traffic
Realistic property charges and great value for money
Secured investment for the investors
Provides Lifestyle & Comfort

Fully-integrated communities in brand-new towers, complete with supermarkets, shopping destinations, and trendy restaurants.
Sophisticated design with high quality infrastructure, materials, and finishing.
Myriad types of unit sizes and layouts from which to choose, ranging from studio to five bedroom apartments, villas, and townhouses.
Excellent home amenities including private balconies or terraces, spacious rooms, European style architecture, and a unique identity for each tower with access to modern facilities including a gym, swimming pool, spa, kid's playground area, landscaped parks, and more.
High-rise apartments with lofty, incredible sea views spanning the landscape of the island and gulf shores.
Green landscapes with walking and cycling paths.
Advanced security systems.
Well-maintained and clean communities
Diversity
Luxury Facilities

Great opportunity for those who want to live next to the beating heart of Abu Dhabi City without getting any trouble finding a parking spot (yes, we know the pain!)
Shopping facilities, mosque, restaurants & coffee shops in Marina Square and Shams Abu Dhabi (Leopold's of London, Smoking Doll, First Clique Marina Square Café, etc). Some of the retails are waterfront so you will be able to admire an amazing view.
Just a bridge away from Al Mariyah Island, considered the most luxurious area of Abu Dhabi, with facilities such as the Galleria Mall and the world class Cleveland Clinic Hospital.
Nurseries, schools & universities on the island including Repton British International School and the international campus of the Paris-Sorbonne University
The development of Al Reem Island is ongoing with exciting releases in the coming months and years including Aldar's Reflection and The Bridges. More luxury residential towers are yet to come adding value to the island. Al Reem Island really has become a desired place to live. Experience the eccentricities of Reem Island and come join the community!