If you're considering a luxurious lifestyle in one of the most sought-after areas in the capital city, Al Raha Gardens is the perfect choice.
With its stunning seafront location, easy access to key roads and an array of recreational amenities, this community promises a palatial living experience.
Al Raha Gardens: An Overview
Al Raha Gardens, developed by Aldar Properties, is a peaceful and family-friendly community covering over 1 million square feet in Abu Dhabi. This freehold district offers a luxurious lifestyle with a wide range of amenities.
Its prime location opposite Al Raha Beach provides easy access to nearby attractions like Al Raha Mall, Abu Dhabi Golf Club, and Ferrari World, offering ample opportunities for leisure and entertainment.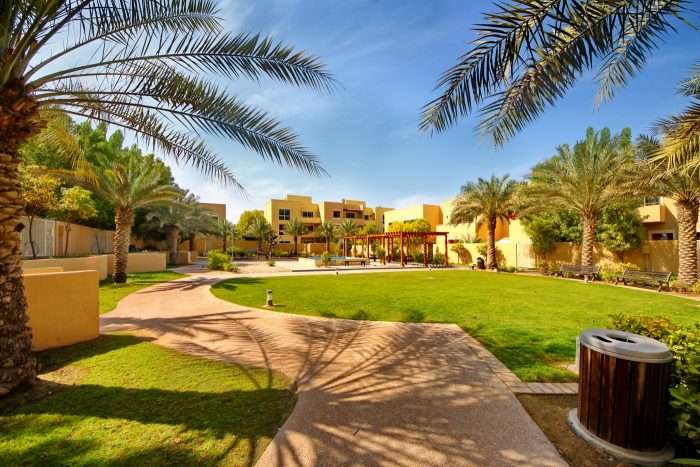 The community's close proximity to supermarkets, mosques, schools, and hospitals ensures that all everyday needs are easily met, making it an ideal place to call home.
Nestled amidst lush green landscapes, Samra Community stands out as the top sub-community for villa rentals in Al Raha Gardens.
It boasts a shopping complex and provides convenient access to nearby mosques, supermarkets, schools and healthcare centers.
The houses available for rent in Samra come in 3 and 4-bedroom configurations, complete with lawns, garages and terraces.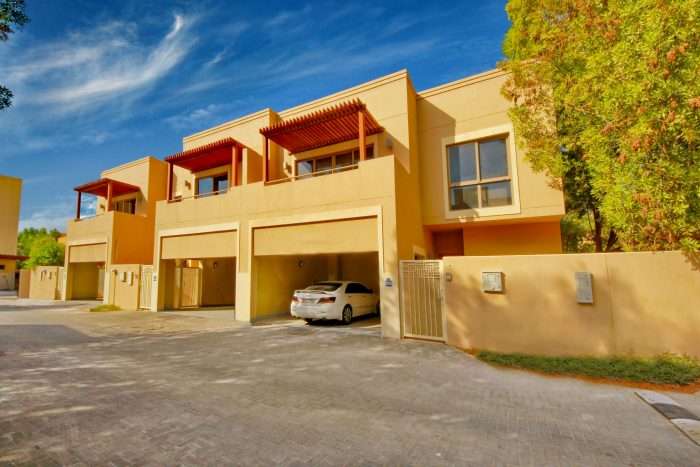 Offering easy access to the E10 highway, Al Mariah Community is another tenant-friendly neighborhood in Al Raha Gardens.
It is surrounded by essential facilities, including places of worship, medical centers, banks and pharmacies.
Sidra Community in Al Raha Gardens ranks third in popularity for villa rentals.
It provides easy access to key roads and offers a range of amenities, including a golf club, community swimming pool, and health club. The proximity to Al Safa Supermarket adds to the convenience.
The villas in Sidra come in 3 to 5-bedroom options, featuring terraces and parking spaces, making it an attractive and convenient living option.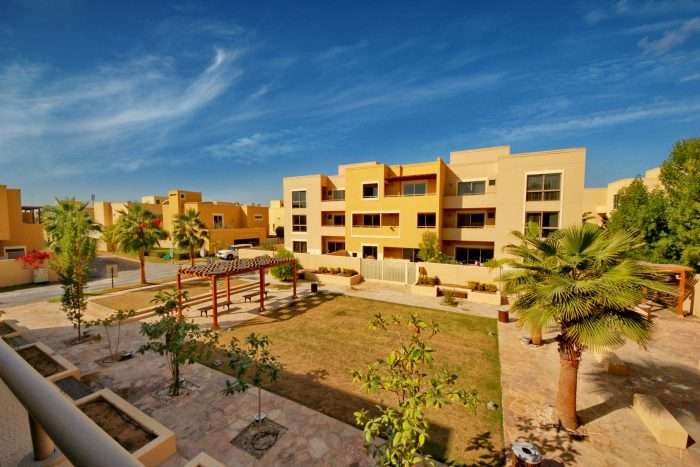 If you're seeking a serene living environment, Hemaim Community is one of the most popular choices for renting houses in Al Raha Gardens.
This community offers several sports and recreation facilities, catering to your active lifestyle.
Prospective tenants can consider 3 to 5-bedroom houses in Hemaim, which are designed in Arabian style and feature swimming pools, private courtyards and covered parking areas.
Completing our list of the best areas to rent villas in Al Raha Gardens is Khannour Community. Developed by Aldar Properties in 2009, this sub-community showcases high-end villas with excellent amenities including a community swimming pool, clubhouse and community center.
Families with children will appreciate the presence of the Al Raha International School in the neighborhood.
Discover More About UAE Properties