Things to know before signing a rental contract in Abu Dhabi
If you are renting in Abu Dhabi for the first or the 5th time, it's always good to refresh your knowledge on some of the basic questions, rules, and regulations surrounding your tenancy contract.
1) What is the legal notice period for moving, eviction, or increases in rent?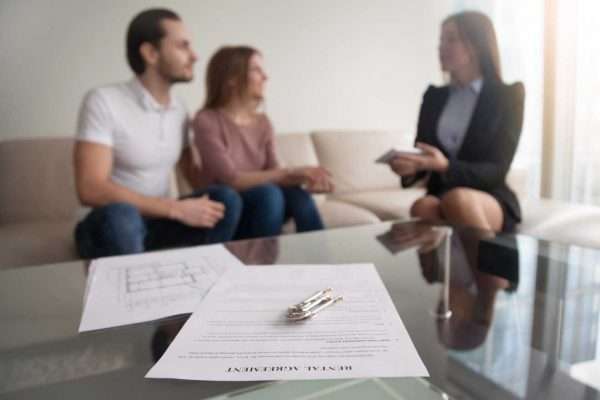 The landlord has to give a 2 months' notice period before increasing the rent amount or asking the tenant to leave.
If you are not planning on renewing the lease, be diligent about contacting the landlord before 60 days, otherwise your contract will be renewed automatically.
If the landlord doesn't provide any kind of information 2 months before the end of the lease, the contract will be automatically renewed.
2) I'm renting in Abu Dhabi, do I have to pay a 5% tax for the property?
The tenant will not be subject to pay the valued added tax (VAT) from 1st Jan 2018;
The 5% VAT tax is only applicable to commercial property sales and leasing.
3) How many people can legally reside in one bedroom?
In all cases, the number of occupants of a single room in the residential unit may not exceed 3 persons, excluding children and housemaids.
4) Who can I contact to settle leasing disputes, evictions, or rent increases?
The Rent Dispute Settlement Committee (RDSC) has offices in Abu Dhabi and Dubai. Most of the rent disputes involve evictions and rent increases.
Get more information on filing a case here:
More Information
5) How much is the security deposit?
The tenant has to pay 5% of the annual rent amount as a security deposit.
6) Who's responsible for TAWTHEEQ?
It's the landlord's responsibility to register TAWTHEEQ for the property with the Municipality.
The tenant is responsible for creating or renewing a new tenancy contract.
Get more detailed info on TAWTHEEQ here:
More Information
7) The AC broke, who pays?
The landlord is responsible for the AC maintenance and thus he has to pay the fees in case if it needs any kind of reparation. However, if the AC needs to be cleaned only or change its filter, then the tenant has to pay for it.
8) Need to end your contract early?
According to the law, if you decide to end the lease before the 12 month contract ends, you have to pay 2 months' rent in penalty fees.
9) Want to make a change in the home?
Know that the landlord has to first approve any modification you would like to make in the property.
10) I want to throw a party using community facilities, what are the rules?
Any kind of private parties aren't allowed in public areas without permission from the manager of the area.