Real Estate in Abu Dhabi: A Golden Investment Opportunity
Abu Dhabi, the capital of the United Arab Emirates, boasts a robust and ever-evolving real estate market, making it an attractive destination for international and local investors. Here's why investing in Abu Dhabi's property market could be your next golden opportunity.
Abu Dhabi has emerged as a shining star in the investment landscape: Let's turn our focus towards the future outlook of Abu Dhabi's real estate market. Drawing on expert insights and market projections, we explore the growth potential and opportunities that lie ahead.
The Dynamics of Abu Dhabi's Real Estate Market
Abu Dhabi's property market is diverse and flexible, offering a wide range of residential and commercial properties to cater to different investors' needs.
From luxurious villas to high-rise apartments and affordable housing units, the options are aplenty. These myriad options, coupled with the city's rapid urban development, make the investment prospects promising.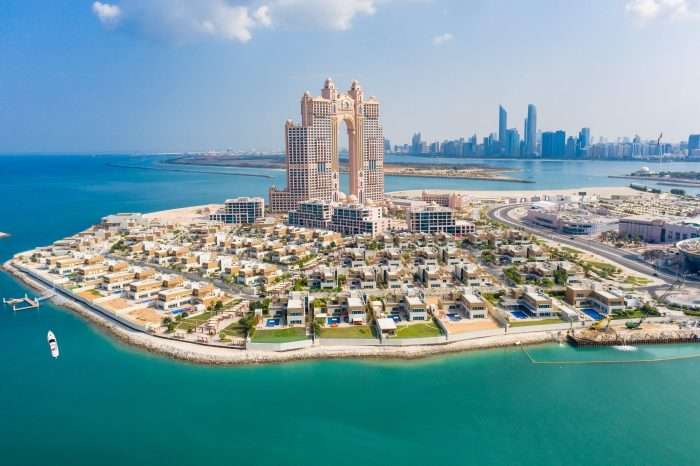 Progressive Real Estate Regulations
In the past, Abu Dhabi's property market was somewhat restrictive to foreign investors. However, the recent legislative changes allowing foreign investors to own freehold property in designated investment zones have made Abu Dhabi an even more attractive destination for real estate investment.
The Lure of Location and Infrastructure
Location and infrastructure play a vital role in property investment, and Abu Dhabi scores high on both these aspects. With its strategic geographic location and world-class infrastructure, the city offers a high-quality living environment. Abu Dhabi's islands, including Al Reem Island, Saadiyat Island, and Yas Island, have particularly become hotspots for real estate investment, given their picturesque views and advanced amenities.
Investment Returns and Market Stability
Abu Dhabi's real estate market has demonstrated remarkable resilience in the face of global economic instability. Despite fluctuations in the global economy, the property market in the city has shown steady growth, promising decent returns on investment. Additionally, the rental yield in Abu Dhabi remains attractive, making it an excellent choice for buy-to-let investors.
Future Developments in Abu Dhabi
Abu Dhabi Vision 2030 charts out an ambitious plan for the city's future, signaling massive investments in infrastructure, cultural venues, and residential and commercial projects. These developments suggest that the future of Abu Dhabi's real estate market is promising, providing investors with confidence in long-term investment returns.
Making the Investment Move
Before making an investment move, it's crucial to understand the property buying process in Abu Dhabi, including legal requirements and property registration procedures. Engaging a reputable real estate agent can simplify this process, helping you find a suitable property that aligns with your investment goals.
With its strategic location, diverse property options, progressive regulations, and promising returns, Abu Dhabi's real estate market indeed presents a golden investment opportunity. The city's ambitious future plans further strengthen this proposition, making now an excellent time to consider investing in Abu Dhabi real estate.