Townhouses and villas for sale in Al Ghadeer, Phase 2
Positioned between the UAE's premier cities, on the border of Abu Dhabi and Dubai, Al Ghadeer is a centrally located oasis of peaceful and attractive living. It is a convenient, modern, and affordable community to all nationalities designed to facilitate residents' life and increase their wellbeing.
The second phase of Al Ghadeer is a mixed-use development offering a wide range of residential units including villas, townhouses, and apartments complete with commercial and retail units. Homes designed to residences' needs and fully-inclusive facilities and amenities, Al Ghadeer – Phase 2 is designed to guarantee a place full of rest and recreation. Spend free time cycling along bike tracks, planting seeds for you home garden at the farms, relaxing by the lake, or meeting a new neighbor at the riding stables. There is a plenty to do inside too, with a residence country club, art center, a selection of gymnasiums, fitness classes and sport courts, as well as shops and cafes serving locally produced food.
Just a short walk away is harvest, a multi- purpose farm and recreational center that welcomes residents and visitors alike. The reason there is so much excitement surrounding the second phase of Al Ghadeer especially by investors is because it's located at a future growth corridor between Abu Dhabi and Dubai, next to Expo 2020 increasing the demand and relevance of sustainable living and technological innovation to make cleaner, simpler, and more efficient living. High Return Of Investment that exceeds 10%, is a primary reason why project investment has been such a success, along with other features like flexible investment for short and long term buyers among different types of units, competitive prices, and flexible payment plans.
The facilities in the second phase reflect the growing interest in sustainability catered towards an environmentally conscious lifestyle that is designed for people who want a healthy and smart way of living, while still enjoying easy access to Abu Dhabi City. The second phase focuses on creating a relaxing environment fostering options for recreation, exercise, entertainment and gardening called "Harvest" which is more than a regular farm inside the community.
Harvest is a place that reconnects the residents with nature and that will allow them to put their learning to the test at the field where they can practice various farming activities, give visitors and residents a spot to buy and sell their organic produce; everything from the vegetables and fresh fruits. Al Ghadeer Phase 2 is set at a strategic location within the UAE and as a result, is the chosen destination to begin the world's first commercial hyperloop the ultra-rapid transport system created by Hyperloop Transporation Technologies, the most revolutionary, efficient, and fastest transportation system in the world which will make life of resident's easier in Al Ghadeer and they it will be very easy for them to move between Abu Dhabi & Dubai as the project is completed.
If you are interested to be a part of this forward thinking and innovative community
PAYMENT PLAN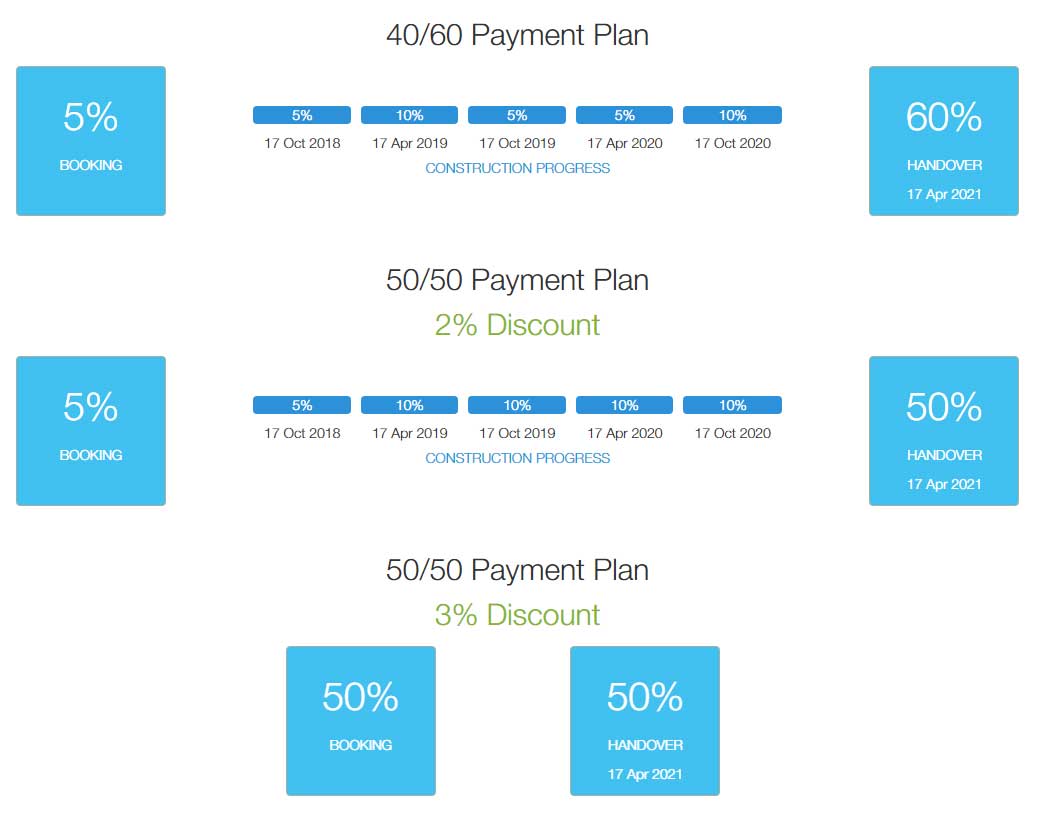 MASTER PLAN