Yas Park Views
A pleasant community developed with ecologically friendly materials and components, north of Yas Island; maintaining a positive influence on society perpetually. It is to find the pleasure one's been looking for, with a wonderful view of the leisure park, in a Mediterranean-style home that is in tune with nature. Standalone villas of three to five bedrooms, each built to the highest standards. Starting with high-end finishes and two-color schemes presented to complement a modern lifestyle: dark and rich or light and airy. Beautified with sports courts around, to get the heart pumping, a cycling track and a fountain plaza for on-the-spot refreshment.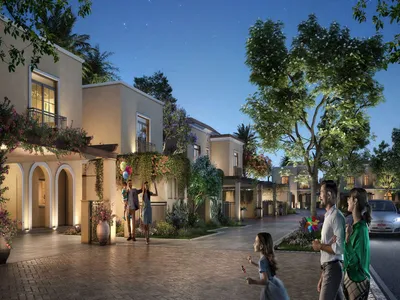 High solar-reflectance roofing
Improved energy performance
Improved ventilation
Efficient fixtures
Recycled materials
All is possible in Yas Park Views
Moments go beyond the community's lush boundaries, further than one's front door, there are activities for everyone. Whether a resident likes to relax with a beverage or needs an adrenaline kick occasionally; anything is possible in this community.
Community Modern Amenities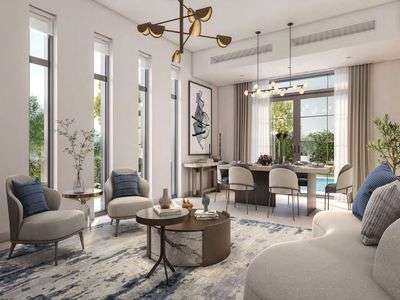 GARDENS
SWIMMING POOL
GREEN PATHWAYS
PLAY AREA
DOG PARK
COMMUNITY CENTRE
GYMNASIUM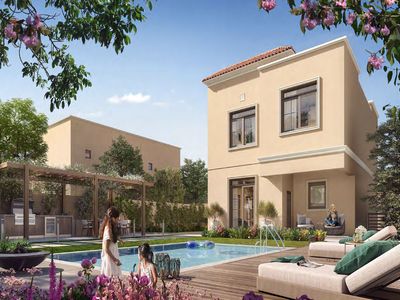 SPORTS COURTS
BIKE TRACK
BASKETBALL COURTS
SHORT GOLF COURSE
TOPO PLAY
INTERACTIVE AREA WITH BOUNCE PARKS
OASIS ADVENTURE
CAFÉ & RESTAURANT GREEN SPACES
It is All Connected to Yas Park Views
Since everything one dreams of is actually connected and accessible, it almost is like this community's tagline must be "it is all connected." Without ever leaving the island, one may dive into the chilly Arabian Gulf, explore the mangroves and peruse the selections at Yas Mall. Energizing athletics, leisure and entertainment opportunities spread across 130,000 square meters connected by a curving promenade.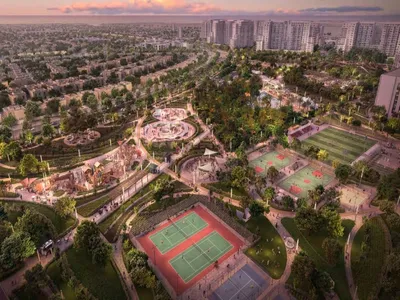 Yas Links Golf Club
W Abu Dhabi
Yas Marina
Yas Plaza Hotels
Yas Island
Yas Mall Abu Dhabi
Yas Bay
Etihad Arena
Yas Beach Club
Du Arena
Yas Water world Abu Dhabi
Yas Gateway Park
Clymb Abu Dhabi
IKEA Abu Dhabi
The Fountains