Unlocking the Potential: Exploring the Growth of Abu Dhabi's Property Market
From iconic developments to promising neighborhoods, let's guide you on a captivating exploration of Abu Dhabi's property market, providing the knowledge and tools to navigate this thriving industry successfully.
Get ready to unlock the potential of Abu Dhabi's property market and embark on a path towards informed decision-making and lucrative investments.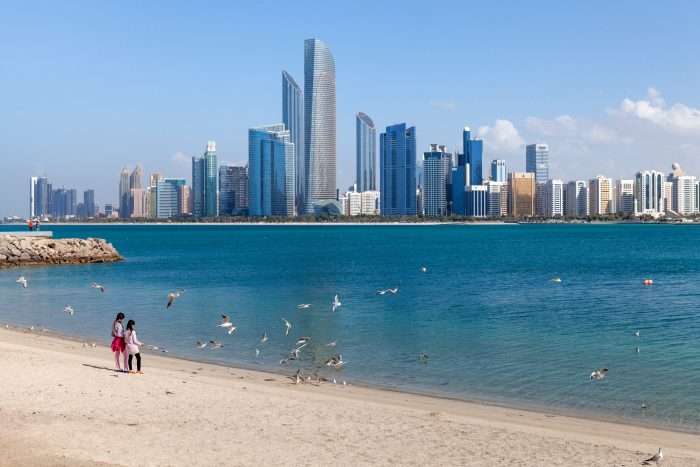 Investment Hotspot: Exploring the Allure of Abu Dhabi's Property Market
With a burgeoning economy and an attractive business environment, Abu Dhabi offers a wealth of opportunities for real estate investors.
Join us as we explore the factors that make this city a prime destination for property investment, from high rental yields to a growing demand for luxury residences.
Prepare to unlock the potential for lucrative returns in Abu Dhabi's thriving property market.
The Shifting Landscape of Abu Dhabi Real Estate:
Prepare to witness a mesmerizing transformation within Abu Dhabi's property market.
Discover the driving forces behind this captivating evolution, including the city's robust economic growth, awe-inspiring infrastructural advancements, and visionary government initiatives designed to entice shrewd investors like yourself.
Unveiling the Pulse: Trends and Opportunities Beckon:
Stay one step ahead by immersing yourself in the ever-evolving tapestry of Abu Dhabi's property market.
We meticulously analyze the intricate dance between demand and supply, dissect pricing patterns, and illuminate emerging property types, empowering you to identify lucrative investment avenues tailored to your preferences.
Residential, commercial, or retail properties—whatever your heart desires.
Crystal Ball Gazing: Charting a Visionary Course:
Peer into the horizon as we peerlessly forecast the future of Abu Dhabi's property market.
Drawing upon our team of industry experts, we examine forthcoming projects, governmental endeavors, and subtle market shifts, equipping you with a comprehensive understanding of the grand tapestry that lies ahead.
Stay ahead of the curve and make informed investment decisions with unwavering confidence.
Unleashing the Investor Within: Insights and Strategies:
Prepare to be immersed in a realm of invaluable investment wisdom and artful strategies tailored exclusively for Abu Dhabi's captivating property market.
From unraveling the enigmatic cycles of the market to diversifying your portfolio with precision, we furnish you with the indispensable knowledge and sagacious guidance required to maximize returns and navigate risks.
Seasoned investor or budding trailblazer, these invaluable insights will set you on a path to greatness.
Discover More of Abu Dhabi Real Estate Properties