The Pearl Residence – Saadiyat Island
On the eastern side of Saadiyat Island, the island is designed to preserve the environment and present the beauty of nature to its visitors and residents. In addition to the multiplicity of residential, cultural, recreational and educational projects in it. The Pearl residential community is located in the middle of nature, it embraces nature in its green trees and pure sea to offer it to those who are looking for peace and quiet after a long day at work. The Pearl Residence is the newest on Saadiyat Island, where it offers the latest elegant apartments and luxurious penthouses for rent, overlooking the mangroves and the open sea.
The Pearl Residence Property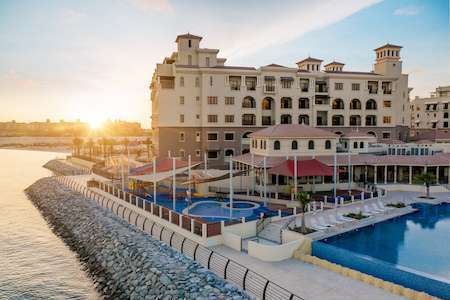 5 diverse and harmonious residential buildings, an attractive harmony between nature and luxury in the integrated residential community of The Pearl Residence. Decorated with its unique designs inspired by nature overlooking the mangroves, the sea and Saadiyat Marina.
Apartments and penthouses, 1-3 bedrooms for rent.
Luxurious finishes.
Precise and elegant details.
Views of the mangroves.
1-bedroom starting from AED 77,000
2-bedroom starting from AED 135,000
3-bedroom starting from AED 157,000
The Pearl Residence Facilities
A space to nurture the soul and mind for a happier and healthier lifestyle can be found in the best and finest facilities.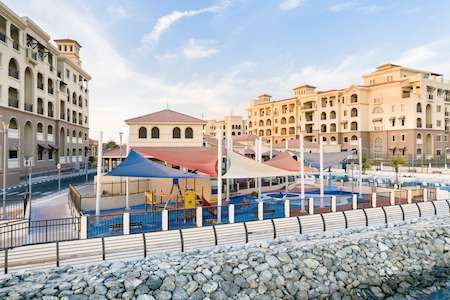 Community gardens.
Children's play areas.
Infinity pool.
Children's pool.
Indoor and outdoor gyms.
Basketball Stadium.
Tennis and volleyball court.
Walking paths among the mangroves.
Nearby The Pearl Residence
The residential community of The Pearl is located in the middle of nature, but at the same time it is close to most of Abu Dhabi's main landmarks. As Abu Dhabi International Airport is only 15 minutes away. Whereas for those looking for more amenities, Dubai is only 45 minutes away.
It is also close to: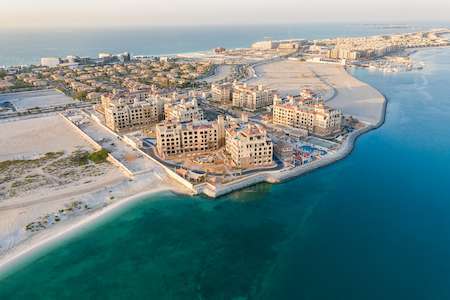 Louvre Abu Dhabi Museum.
New York University Abu Dhabi
Soul Beach.
Saadiyat Beach Club.
Saadiyat Beach Golf Club.
The residential community of The Pearl is a private world carefully selected for comfort and tranquility in the most luxurious and prestigious areas in Abu Dhabi with its rich services. For more details on more communities in Saadiyat Island, click here, or visit our website for more information on other islands.