With 5.2 million square meters of natural beach beachfront, Al Raha Beach is one of Abu Dhabi's most popular communities. This active mixed-use development provides magnificent waterfront living at its finest. It is so attractive that it is the second most popular district in Abu Dhabi for apartment purchases and rentals.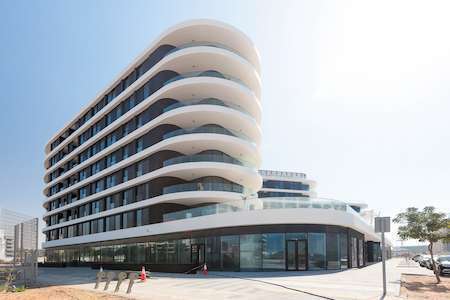 The Olive Building features fresh new apartments with balconies and spectacular views of the Al Raha Beach Canals. Also, first-class amenities such as a gym and a pool are provided for the pleasure of its residents.
The Olive Building is distinguished not only by its curvy exterior designs, but also the interior designs and the spacious areas in each apartment. In addition to, the meticulous construction of external finishes and balconies overlooking the canals of Al Raha Beach, making it one of the best buildings on Al Raha Beach.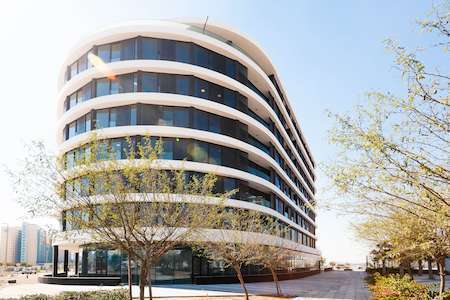 1–3 spacious bedrooms.
Upscale designs.
Balconies with amazing views.
Available for rent.
Starting from AED 55,000
Area range 850 – 2071 square feet
Ready to move in.
A comfortable and quiet lifestyle awaits you in the Olive Building, with a range of amenities and facilities suitable for children and their families, in addition to around-the-clock maintenance in the building.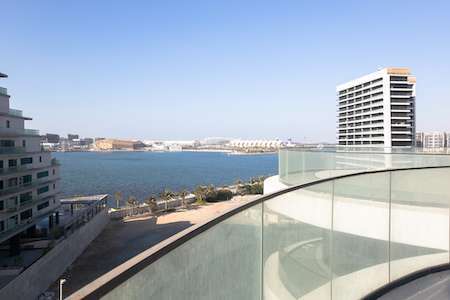 Kids' play area.
Swimming pool.
Gym.
Nearby Olive Building
The splendor of life in an atmosphere full of activity and vitality, where the Olive building is located on the canals of Al Raha Beach in a location characterized by easy access to the most famous places in Abu Dhabi.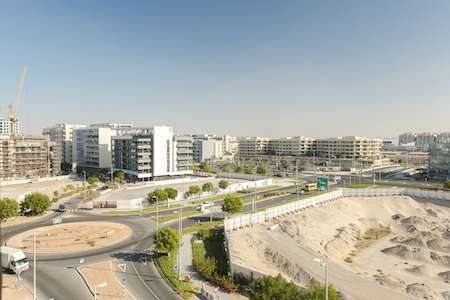 Al Raha Beach
Yas Mall
Al Raha Mall
Yas Circuit.
Ferrari world.
Al Raha Beach is brimming with amazing communities, beautiful views, and one-of-a-kind modern amenities! If you click here, you can find the lifestyle you want to live, and if you contact us, you can get a free consultation when needed.