Louvre Abu Dhabi Residences is one of Saadiyat's Grove deluxe living styles by AlDar Properties located in Abu Dhabi's cultural district. Louvre Abu Dhabi Residences is adjacent to the Louvre, with amazing scenery of the museum. Living there is an imitation of art, with elevated residences and amenities that cater to an individual's comfort, luxury and happiness.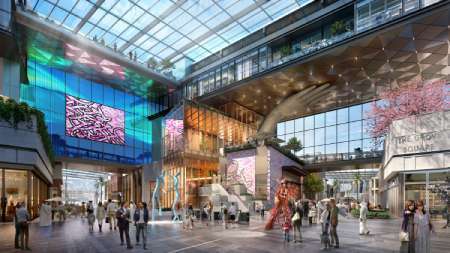 Every element is meticulously designed to highlight the community's artistic spirit, as the colors are separated into two themes: light brilliant premium and dark premium. Floor-to-ceiling windows frame panoramic views of the Louvre Abu Dhabi and the Arabian Gulf, giving the living space a sophisticated feel.
Studio starting AED1,300,000.
1 BR starting AED 2,000,000.
2 BR starting AED 2,900,000.
2 BR+ maid's room starting AED 3,600,000.
3 BR+ maid's room starting AED 5,000,000.
High-end interior finishes and modern branded fittings
Handover: 2025.
Free Hold for all nationalities.
Smart home features.
Facilities at Louvre Abu Dhabi Residences
A blend of artistry and entertainment into residents' lives with the facilities at Louvre Abu Dhabi Residences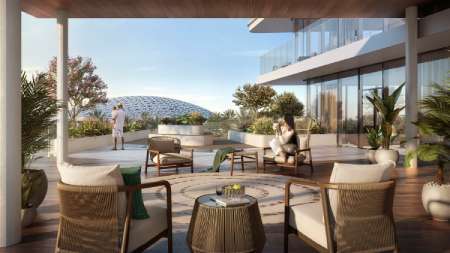 Direct access to Louvre Abu Dhabi.
Selected art in collaboration with Louvre Abu Dhabi.
Direct access to Saadiyat Grove retail district.
International fashion brand.
Food and Beverage outlets.
Grocery Shopping Services.
The charm of the Louvre Abu Dhabi Residences surpasses all expectations, as they offer variety and a one-of-a-kind experience.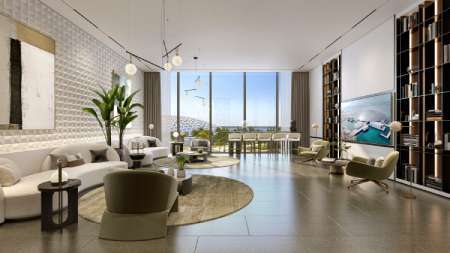 Smart community features.
Yoga and meditation spaces.
Eight-seaters private cinema room.
Exclusive Louvre Abu Dhabi membership.
Valet and bellboy.
Elevated swimming pool and sunset deck.
Gym, sauna rooms and wellness center.
Residents' lounge and library.
Chef at home/housekeeping/laundry and dry clean.
Walking path.
Elevated gardens.
Indoor imagination room facilities.
Art consultation services.
Dog walking & pet sitting.
Nearby Louvre Abu Dhabi Residences
An interactive community of brilliant art, sophistication, and zones of eateries and chic cafés that introduce people to different culinary sensations and artistic moods. Not to mention the immaculate couture around every corner and the latest technological trends.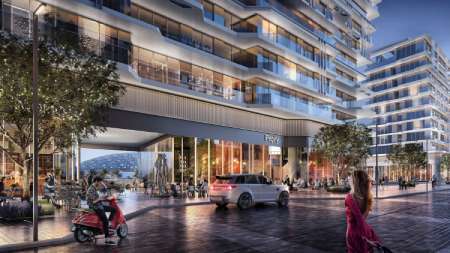 Zayed National Museum (1 min).
Abrahamic family house (2 min).
Louvre Abu Dhabi Museum (2 min).
Mamsha al Saadiyat (6 min).
Guggenheim Abu Dhabi (7 min).
In addition to the great payment plans, if a minimum of 2,000,000 dirhams is paid; the buyer becomes eligible for 5-year golden visa on top of becoming one of Louvre Abu Dhabi Residences resident/owner.