Sustainable Cities of the Emirates
The government of the UAE, and in particular the Emirates of Abu Dhabi and Dubai, is working on the continuity of sustainable development. As many smart cities are being developed to protect the environment to achieve economic and social balance that helps people save energy bills by up to 100%. In line with the UAE strategic initiative that limits from carbon, as this project includes elements related to sustainability such as reducing water consumption, managing waste and preserving the environment.
Abu Dhabi sustainable cities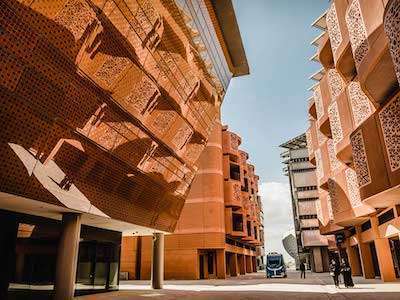 Masdar City in Abu Dhabi is considered the first sustainable city in the Middle East. The Emirate of Abu Dhabi has started planning for Masdar City since 2006, working to provide a green footprint for sustainable urban development in cities and to reduce energy and water consumption and pollution through solar energy! Which generates electrical energy using solar panel technology. Designed in harmony with traditional Arab architecture and modern technology, Masdar City allows tourists, students, residents, businessmen and investors to work in a sustainable, collaborative and entertaining environment.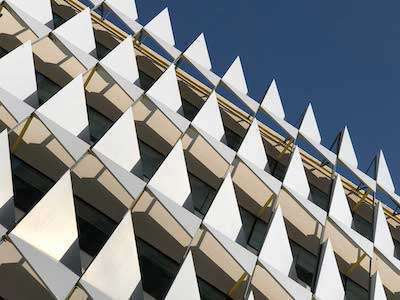 In 2018, the Abu Dhabi City Municipality launched the pilot plan for artificial smart cities (2018-2022), which works to transform Abu Dhabi into a smart city in all fields and activate the innovation system. The Zayed Smart City Project is the first of its kind in terms of infrastructure services and works to reduce energy consumption, save resources and increase operating efficiencies.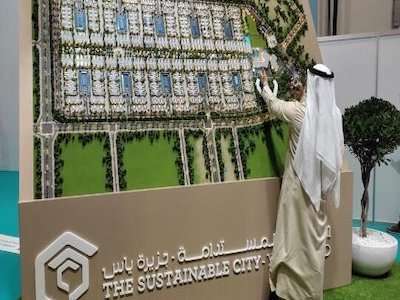 Aldar Properties is developing a sustainable city comprising of 864 apartments and townhouses in the north of Yas Island. Construction will start in the last spring of 2022 and will be completed within 30 months.
This city depends entirely on renewable energy sources, as it will provide a new type of pollution-free lifestyle by building several facilities such as green spaces, car-free areas, shops and an equestrian club, which will improve the quality of life and protect the environment over the next three decades.
Dubai sustainable cities
Dubai sustainable city
Dubai Sustainable City is one of the most important real estate projects in the UAE, which has adopted sustainability standards with its main economic, environmental and social elements, which are considered one of the most important pillars of the green economy, as it works to conserve resources and design homes to ensure energy efficiency and the use of environmentally friendly building materials. Such as solar panels on the facades and roofs of villas and buildings to generate energy, in addition to adopting an integrated approach to wastewater treatment, as well as surrounding the project with green spaces that are environmentally qualified for birds and reptiles, and it also helps reduce air and noise pollution.
Desert Rose city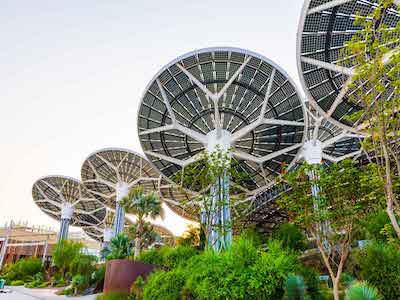 Desert Rose City is located in Al Ruwayyah area, where it represents a model of the advanced stages that Dubai has reached. It is considered one of the cities that support the application of green and clean technologies, reduce temperatures and purify polluted air. Where Desert Rose city will be a promising residential city of 75%, consisting of detached villas, attached to it, suitable for all families.
Recent developments in artificial intelligence, grids and smart meters are all driving and supporting the development of sustainable cities around the world. Where all countries of the world resort to these technologies to preserve the environment and support the green economy.