New Noya Launch – Noya Luma!
After the amazing success of Noya, and Noya Viva as well; Noya launched the new limited residential units Noya Luma which is located on Yas Island Abu Dhabi! Noya Luma consists of 189 standalone villas available for sale, with handover in 2024. Noya Luma is distinct for its first-class facilities such as resort-style swimming pools, a variety of water games and theme parks.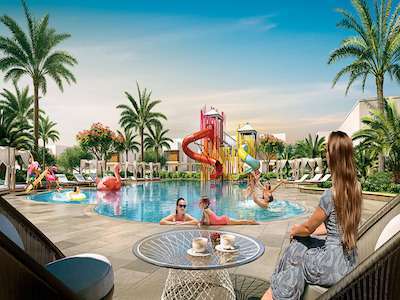 Noya Luma villas are very unique and designed to be environmentally friendly. This community is built with high solar reflectance roof materials and highly effective insulating glass. In addition to, LED lighting fixtures, low VOC paint and low-flow fixtures for a better environment.
3 Bedroom Villa SA – Average Cost AED 2,505,046
4 Bedroom Villa SA – Average Cost AED 2,923,442
5 Bedroom Villa – SA Average Cost AED 3,548,280
* Optional multi-purpose room (15 square meters) at AED 102 thousand.
Noya Luma is designed to be a resort-style lifestyle, to make its residents feel like they are on vacation every day. With first-class facilities, available amenities offered by the community and proximity to prime locations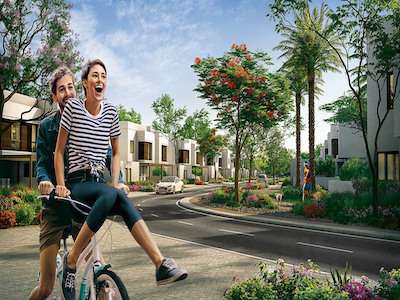 Resort-style swimming pools
Gyms
Picnic areas
Water Games
Nursery
Multipurpose community gardens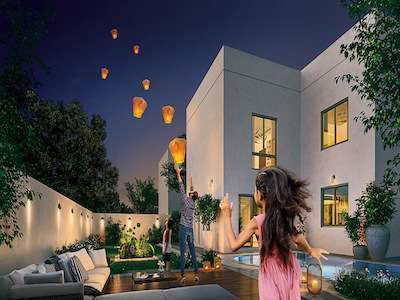 Noya Village (Retail Center)
New British Aldar Academies School
Community BBQ Gardens
Picnic areas
Playgrounds
skate park
Splashpad for kids
What surrounds Noya Luma: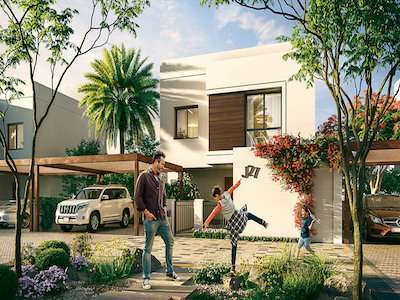 Surrounded by Noya Luma multiple and famous entertainment venues!
Yas Beach
Warner Bros.
Yas Marina
Ferrari world
Yas Water world
Noya is located in the north of Yas Island which makes it close to many diverse schools
Aldar Academies, West Yas School (3.33 km)
SABIS School (2.59 km)
Yas School (3.19 km)
Coastal Safety International – sea school (3.49 km)
Amity International School (4.68 km)
One of the advantages of Yas Island is that it has beaches close to Noya
Al Raha Beach (2.96 km)
Yas Beach (4.83 km)
It is important that the malls are close to Noya for luxury and shopping at any desired time.
Yas Mall (1.56 km)
West Yas Plaza (3.55 km)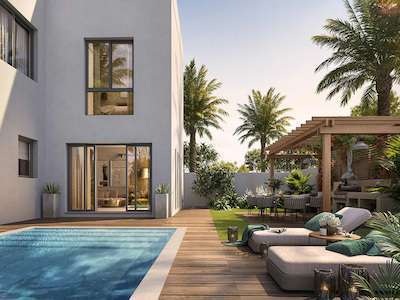 Surrounded by many high-end restaurants and cafes, known for their high standard.
The Cheesecake Factory (1.51 km)
Galletos Restaurant (1.75 km)
Shakespeare and Co. (1.57 km)
Texas de Brazil Restaurant (1.79 km)
Hickory Sports Bar (2.99 km)
Many well-known hospitals and clinics are just a few steps away from Noya.
Burjeel Medical Center Yas Mall (1.76 km)
Yas Marina Circuit Medical Center (3.49 km)
Gulf International Cancer Center (3.13 km)
Avivo National Hospital (3.56 km)
Lumiere Dermatology Clinic (1.56 km)
Bounce Back Physiotherapy Center (3.55 km)
Al Sabah Medical Clinic (4.40 km)
Many hotels are within walking distance from Noya, where there are a variety of leisure and entertainment options for visitors.
Park Inn by Radisson, Abu Dhabi Yas Island (3.93 km)
Yas Viceroy Abu Dhabi (3.56 km)
Yas Hotel Abu Dhabi (3.61 km)
Yas Island Rotana (4.03 km)
Crowne Plaza Abu Dhabi (4.18 km)
One of the most important facilities near Noya is the presence of mosques that are a few steps away from Noya for performing prayers
Yas Mall Mosque (1.55 km)
West Yas Mosque (3.48 km)
You will not worry about taking care of your children when there is a nursery near your home in Noya!
Yellow Submarine Nursery (4.61 km)
Payment plans for Noya Luma are very flexible and offer a 2% waiver of municipal fees. As mentioned below, there are three payment plans and two of them are discounted.
| Plan 1 | Plan 2 | Plan 3 |
| --- | --- | --- |
| 40% – 60% | 50% – 50% at 1% discount | 60% – 40% at 2% discount |