Saadiyat Island is one of the most prestigious areas in Abu Dhabi because of the prominent landmarks, multiple services, and wonderful nature. What distinguishes Saadiyat island is the multiplicity of residential communities in it. Hidd al Saadiyat is one of the most amazing communities on Saadiyat island that is located on the north-most tip of the island's canal. Hidd al Saadiyat is the place where you can find the perfect harmony between the golden sands of the beach with the pure nature next to the most modern beach villas.
8 types of villas each of them has their magic, as it is what makes Hidd al Saadiyat special from other communities. It is designed thoroughly and carefully with high-standard materials to reflect originality, culture, and prosperity.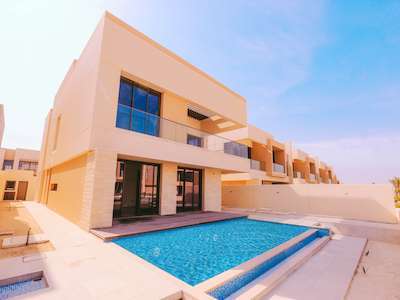 Amenities of Hidd Al Saadiyat
Hidd Al Saadiyat gathers all the amenities, entertainments and educational facilities from schools and universities that make it vibrant.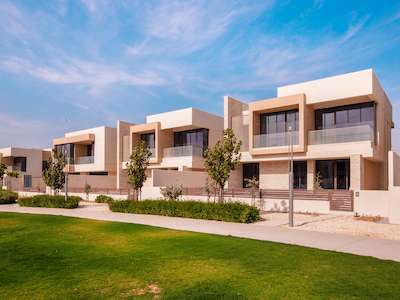 Play area for children.
Swimming pool.
Restaurants and coffeeshops.
Golf course.
5 Stars resorts
Schools & other educational institutions.
Mosques.
Nearby Hidd Al Saadiyat
Hidd Al Saadiyat is the cultural capital of Abu Dhabi and it is known for its museums and historical monuments. it is also one of the most famous communities in Abu Dhabi.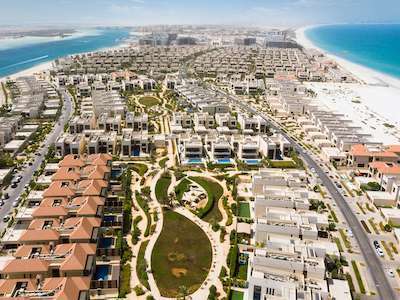 World yacht club.
Louver Abu Dhabi.
Zayed national museum.
7 minutes to Abu Dhabi.
20 minutes to Abu Dhabi international airport.
Hidd Al Saadiyat community is an integrated community due to suitable spaces for the family with privacy, multiple services, restaurants, and cafes. In addition to, its proximity to schools, hospitals, malls, and the city center; as it is the perfect place to meet family and friends in a clean environment