Abu Dhabi Real Estate: The Perfect Blend of Tradition and Modernity
Abu Dhabi, the capital city of the United Arab Emirates, is not only a global economic hub but also a city that seamlessly combines its rich cultural heritage with modern development.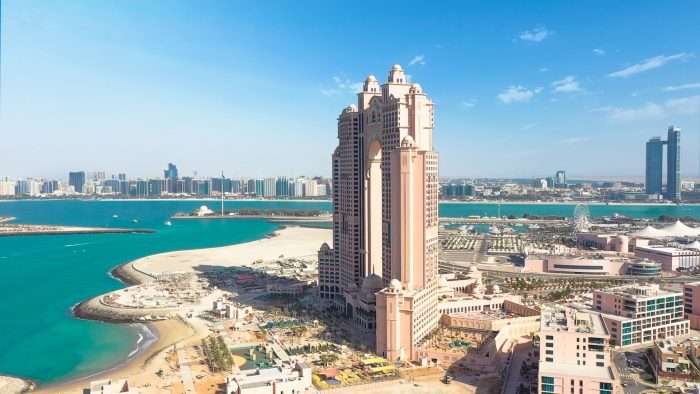 The real estate market in Abu Dhabi reflects this unique blend, offering a wide range of properties that capture the essence of both tradition and modernity.
Let's see how Abu Dhabi's real estate market beautifully marries the past and the present, making it a prime destination for those seeking a harmonious lifestyle.
Preserving Cultural Heritage:
Abu Dhabi takes great pride in its cultural heritage, and this is evident in its real estate landscape.
The city has successfully preserved its traditional Arabic architecture and design elements in many residential and commercial developments.
The iconic domes and arches to intricate geometric patterns, these properties pay homage to the region's rich history and cultural identity.
Living in such spaces allows residents to experience the charm of the past while enjoying modern comforts.
Modern Architectural Marvels:
Alongside the preservation of tradition, Abu Dhabi boasts breathtaking modern architectural marvels that showcase cutting-edge design and technology. The city is home to world-renowned architects who have created iconic structures:
Sheikh Zayed Grand Mosque
Emirates Palace
Abu Dhabi Louvre
These architectural wonders not only contribute to the city's skyline but also offer unique residential opportunities with unparalleled luxury and amenities.
Sustainable Living:
Abu Dhabi recognizes the importance of sustainable development and has incorporated eco-friendly practices into its real estate projects.
The city promotes green building initiatives, including energy-efficient designs use of renewable energy sources and water conservation measures.
Buyers and investors can find a variety of sustainable residential properties that prioritize environmental consciousness without compromising on modern comforts.
Diverse Property Options:
Abu Dhabi's real estate market offers a diverse range of property options to cater to different lifestyles and preferences.
Whether you're looking for luxurious waterfront villas, high-rise apartments with stunning views or family-friendly suburban communities Abu Dhabi has it all.
The city's real estate developers have created master-planned communities that provide residents with access to amenities such as schools, parks, shopping centers and entertainment venues.
Thriving Investment Opportunities:
Investing in Abu Dhabi's real estate market presents excellent opportunities for investors.
The city's strategic location with strong economic growth and favorable investment policies make it an attractive destination for both local and international investors.
The government's commitment to diversifying the economy further contributes to the stability and growth potential of the real estate sector.
Abu Dhabi's real estate market is a testament to the city's ability to harmoniously blend tradition and modernity.
With its dedication to preserving cultural heritage, embracing modern architectural marvels, promoting sustainable living, and offering diverse property options, Abu Dhabi caters to individuals seeking a balanced and fulfilling lifestyle.
Whether you are looking to live, invest, or simply explore, Abu Dhabi's real estate market offers a perfect blend of past and present, making it a truly exceptional destination.
Discover More about Abu Dhabi Real Estate Properties