The UAE; a fertile and ideal environment for investment
Who among us does not aspire to start an investment, whether he/she is a citizen or a resident of a country, where everyone always strives for permanent stability? The UAE is considered as the state of economic prosperity, security, and stability, as well as the most transparent in the Middle East. The laws in the UAE encourage increased levels of investments. The United Arab Emirates offers wide range of golden opportunities to invest in the various real estate sector.
The benefits of real estate investment in the UAE
1. Low property cost in UAE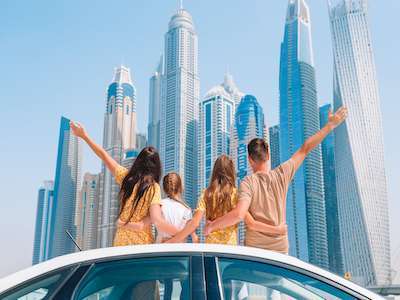 Capital blocks many ideas and dreams for those who wish to own an apartment for residential or even investment purposes. However, with the availability of a wide range of bank offers for real estate financing and bank facilities in the UAE, in addition to the low purchase price per square meter of land compared to the developed countries of the world; increases the demand for investment and the purchase of real estate in the UAE.
2. Golden visa
The benefits of obtaining the UAE golden visa.
Investors can obtain experience and contribute to the country's development.
Greater stability for investors and career achievers.
Golden cardholders can travel freely and their visa will still be valid.
People eligible for the UAE golden visa
Investors
Entrepreneurs
Chief executives
Scientists
Outstanding students.
For how long will the golden UAE visa be valid?
There are two types of investor's visa and each has its own conditions and requirements. Starting with the Investors' visa, it is available for those who meet particular conditions, are granted a 10-year visa.
The conditions are:
A minimum capital deposit of AED 2 million in an Abu Dhabi investment fund or bank account.
Founded a firm in Abu Dhabi worth at least AED 2 million or become a partner in an existing company worth at least AED 2 million.
Own a business that pays a minimum of AED 250,000 in federal taxes each year.
Have a financial contribution of at least AED 250,000 in taxes per year or higher as a partner in a corporation that pays federal taxes.
The second type of visa is the real estate investors' visa, which is valid for 5 years.
Invest at least AED 2 million in real estate.
If the property is mortgaged, a cash down payment of at least AED 2
million is necessary to qualify for the visa.
3. The highest standards of living; UAE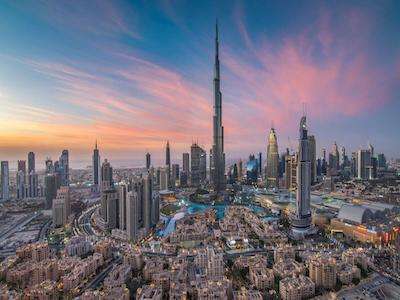 The United Arab Emirates is more than just shops and towers; it is a whole lifestyle that mixes refinement and luxury with year-round activities. The UAE has a rigid policy of deporting criminals, making it one of the safest places to roam about at night.
4. Legal protection in UAE
The UAE's legal framework for regulating partnerships is fast evolving, with a greater focus on safeguarding the rights of property owners. In terms of foreigners' property rights, freehold and rent areas have been developed to allow foreigners to obtain complete ownership of real estate.
To conclude, investing in real estate is the most advantageous and convenient option for investing money. As the advantages and security of this sector are unmatched by any other industry, so one can always be assured of good returns with minimal risks.