Why buy a villa at West Yas, Yas Island
Being constantly bombarded with notifications about off plan, new, and upcoming projects gets repetitive.  We understand.   Especially in the UAE, development projects are hard to keep up with given the rate at which the country's major cities are expanding.  It's exciting, but often overwhelming for home seekers or investors trying to sift through which projects will be the right choice to settle on.
For home makers trying to decide which communities will give the best quality of life, for investors looking for a reasonable payment plan that boasts a high ROI, or for both weighing the price, let's talk about why everyone is talking about West Yas.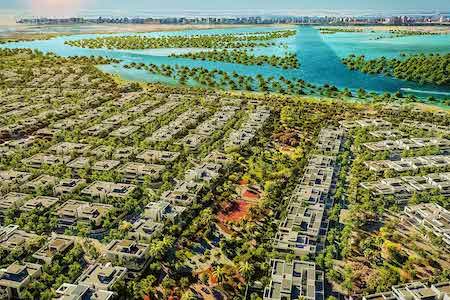 Yas Island is a globally-known district housing striking and exhilarating destinations from theme parks to glorious beaches, rooftop lounges, bumping clubs, musical fountains, and a jaw-dropping mall. With all this excitement, it's assumed that all of Yas Island is a buzzing hub of class and entertainment.   The distinctly refreshing difference between the hubbub of the district center and the outskirts of West Yas is that this homey community has privacy, peace, and nature.
Families want access to a full range of amenities and entertainment when they seek it, but want home to be quiet, safe, and populated by likeminded families.  West Yas provides the plethora of options that come with high class society and the serene ambience of a community housed within a natural setting.  Gorgeous villas for small, large, and growing families are bordered by landscaped parks, mangrove forests, and an oasis of all the natural elements to bring back a sense of serenity to an overloaded schedule.
We invite you to learn how your family can join the conversation about West Yas and recreate your lifestyle in an unimaginable way.  We're excited to share this community with you.