How to sell your property in Abu Dhabi
Are you trying to sell or thinking about selling property?  Don't let the market get the best of your business; get the best out of the market by understanding these real estate FYIs.
How to Successfully Sell or Rent Your Property
Do your Research –

There's more to selling property than having it available; you must have a good grasp of the market. It is essential to have an idea of the laws, conditions, and expectations relevant in your area to sell your property.

Stay Up to Date –

Real estate markets are constantly fluctuating, if you want the best leads, you must consistently evaluate and adjust where you list and what price you ask in order to compete.

Recognize Available Buyers and Tenants –

Access to clients can be hard to acquire and challenging to communicate with. Utilizing print and digital listings will boost your property's exposure.

Short List Your Property with Active Local Agents–

Trusted brands sell properties; when you choose to list exclusively with an agency, they will prioritize the sale or lease of your property, making it stand out from the competition.

Prepare for Viewing –

It can be difficult to keep things tidy, make sure to schedule viewings carefully so you can prepare for a rewarding viewing.
Why People are Choosing Property Shop Investment
Expert Market Knowledge –

We have been in the market for over a decade providing clients with advice and guidance on the rapidly expanding real estate in Abu Dhabi.

Team of Specialists

– PSI has resourceful agents in all areas of Abu Dhabi that use their expertise and wide-ranging social networks to find the best fit for your property.

Attractive and Competitive Listing

 – We understand constantly updating your listings to keep up with the market takes time. PSI provides relief knowing that your listing is evaluated, adjusted, and circulated on our strong, active marketing channels.

Extensive Network of Buyers and Tenants

– We have an extensive base of potential buyers and tenants inquiring about properties daily, exponentially increasing the likelihood of selling your property.

Exclusive Listing Agreement

– When you request an exclusive listing agreement, our team ensures your listing gets maximum exposure on featured posts and marketing campaigns, spotlighting the unique selling points for your specific property.

High Volume of Transactions

– We facilitate and close deals every day, assuring that your property will be sold or leased among our high volume of transactions.

Professional Management

– Landowners trust us to manage their properties with skilled professionalism, we successfully manage over 200,000 property listings with a focus on our clients.
Necessary Documents for Property Registration and Sale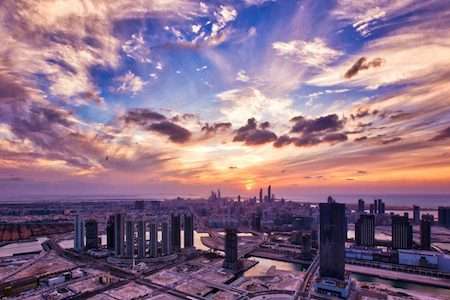 Sales and Purchase Agreement (SPA) – Proof of ownership
Passport, Visa, EID Copy
Water & Electricity Clearance
Outstanding Mortgage
Maintenance Agreement, if any.
Leasing Contract, if the unit is tenanted
Power of Attorney (POA) – If you are unable to be present for the sale of property, establish another individual as your POA who will be able to finalize the sale process on your behalf.