West Yas Resale Villas – Yas Island
Due to the diversity of developments on Yas Island including Ferrari World, Yas Waterworld, and Yas Links; Yas Island becomes a popular destination for tourists, investors, and shoppers. It also has one of the largest malls in Abu Dhabi, including Yas Mall that has 24 movie rooms and +300 stores. This development has made Yas Island a focal point and led investors to invest in different projects, that offer different apartments and villas of different sizes and with flexible payments.
West Yas; buy for life
West Yas is one of the most private projects in Yas Island that offers luxury villas designed with a special Emirati heritage and a modern twist. Adding to its perfect world, world-class leisure amenities in a waterfront location that also views the natural mangroves surrounding Yas Island. The tranquility and the wonderful views are what makes West Yas special and unique than any other project.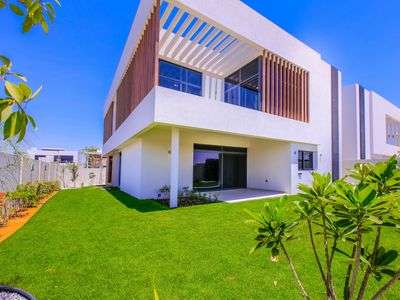 Lush greenery.
Standalone villas from 4-5 bedrooms.
4749 – 7,700 Sqft area range.
Contemporary design.
Luxury villas with high – end finishing.
Spaciousness.
Sea View.
Available for all nationalities.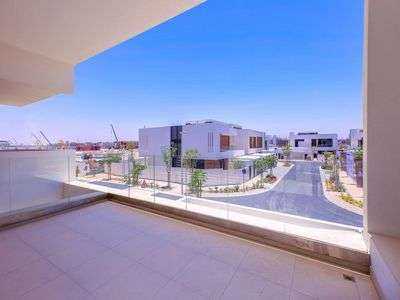 Attractive for family living.
Secured gated community.
First Class facilities.
Beautiful greenery.
Landscaped gardens.
Mosque.
Schools.
Retail center.
Sport facilities.
What matters to West Yas homeowners?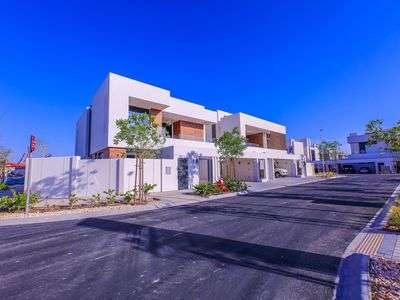 West Yas villas are a good choice for families due to its privacy, big spaces, amenities for all ages, and excellent return on investment. West Yas offers 4-5 bedroom villas. The 4-bedroom villas include a driver's bedroom and another for the maid with an area range of 4,749 Sqft to 6,500 Sqft. As for the 5-bedroom villas, they feature large terraces with areas ranging from 5,464 to 7,700, in addition to, a driver's bedroom and maid's bedroom.
Yas Island is home to a variety of communities that meet different lifestyles and needs, and amenities for everyone. For more information about Yas Island or other communities in Abu Dhabi, click here.