Tourist Attraction: How Abu Dhabi's Real Estate Market is Drawing Visitors
Abu Dhabi, the capital city of the United Arab Emirates, is a hub of culture, luxury and innovation. However, this thriving metropolis isn't only attracting tourists for its sparkling coastline, mesmerizing deserts, and architectural wonders.
In recent years, Abu Dhabi's real estate market has become a prime attraction for international visitors.
Let's delve into why and how the city's property sector is drawing tourists from all corners of the globe.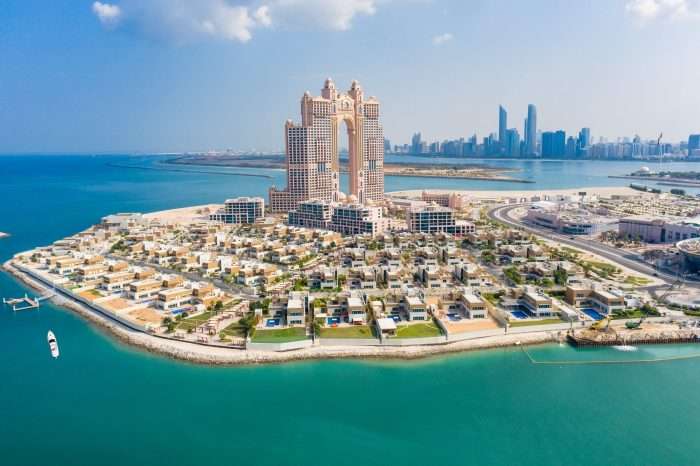 The Magnetic Pull of Abu Dhabi's Real Estate
The lure of Abu Dhabi's real estate for tourists isn't unfounded. Here are the key factors contributing to its appeal:
Architectural Marvels: Abu Dhabi's skyline, punctuated by ambitious architectural feats, attracts tourists interested in design and architecture.
From the glistening skyscrapers to luxurious villas, the city showcases a blend of modern and traditional design styles.
Investment Opportunities: With a thriving economy and stable political climate, Abu Dhabi presents an attractive proposition for tourists looking for lucrative international real estate investments.
Regulatory Support: The government's flexible regulations including those allowing foreign ownership in select freehold areas and offering long-term visas for investors, have greatly enhanced Abu Dhabi's attractiveness as a real estate destination.
See More Properties to Invest With
Popular Areas Attracting Tourist Interest
Certain areas within Abu Dhabi have seen particular interest from tourists, given their unique offerings:
Al Reem Island: This area is favored for its luxury apartments with panoramic sea views and proximity to key city landmarks.
Yas Island: Known for its entertainment and sporting events, this area presents a unique living experience for those seeking an adrenaline-pumping lifestyle.
Saadiyat Island: Home to several cultural institutions like the Louvre Abu Dhabi, this island attracts those with an inclination towards arts and culture.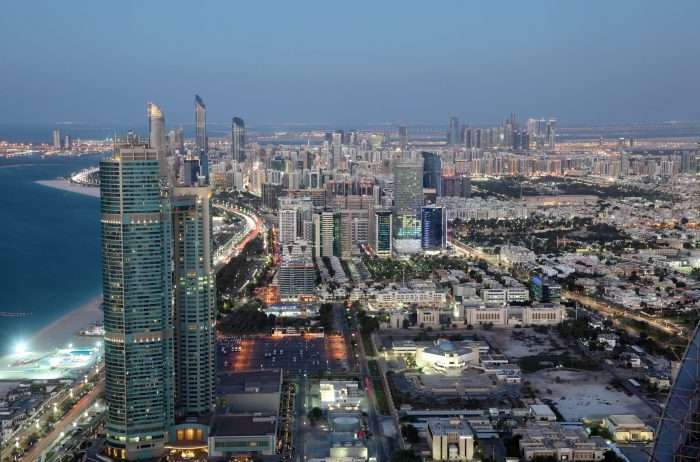 Tourists Eyeing Property Types and Prices
Different property types in Abu Dhabi appeal to different kinds of tourists:
Luxury Villas: With private pools, beach access, and high-end amenities, these properties are a hit among luxury tourists.
High-Rise Apartments: These properties offer stunning city views and are generally located in the city's bustling areas, drawing tourists looking for a vibrant urban lifestyle.
Serviced Apartments: Often located within hotels or serviced apartment buildings, these properties offer a blend of home comfort and high-end hotel services – a combo much appreciated by tourists.
The Influence of Tourism on Real Estate
Tourism has a significant impact on Abu Dhabi's real estate market:
Boost in Short-Term Rentals: With increasing tourist footfall, the demand for short-term rentals has surged, encouraging more investors to consider this lucrative market segment.
Increase in Property Value: Prime areas frequented by tourists have seen a rise in property value due to increased demand.
Cultural Diversity: The influx of international tourists-turned-investors brings a unique multicultural dimension to the community, enhancing the city's cosmopolitan appeal.
Abu Dhabi's real estate market is turning into a hotspot for tourists worldwide, captivated by the city's stunning architecture, attractive investment opportunities and unique lifestyle offerings.
This increasing interest continues to shape the city's real estate landscape, enriching its cultural fabric and boosting its economy.
Discover More Eye-Catching Properties