The Ultimate Guide to the Best Areas for Couples to Live in Abu Dhabi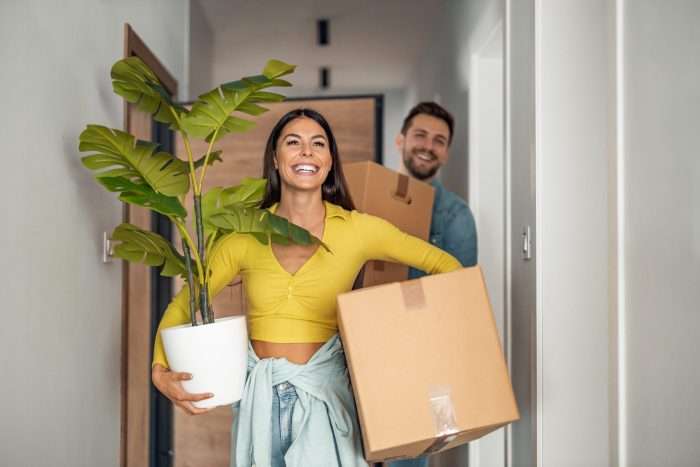 Why Abu Dhabi is Perfect for Young Couples
Abu Dhabi is a multicultural city that attracts young couples.
The city offers a diverse range of entertainment options, including attractions like the Louvre Abu Dhabi and Warner Bros World.
Abu Dhabi has numerous malls for shopping enthusiasts.
 The city has excellent schools with diverse curriculums, making it suitable for starting and raising a family.
Overall, Abu Dhabi provides a unique blend of entertainment, education, and cultural experiences for couples, making it one of the best places in the UAE.
Best Areas for Couples to Live in Abu Dhabi
When it comes to finding the perfect home, 1-bedroom apartments are highly sought after by couples in Abu Dhabi.
Let's delve into the top neighborhoods in Abu Dhabi that cater to the needs and preferences of couples:
Al Reem Island is the top area for couples to rent in Abu Dhabi, offering a beautiful coastal setting.
The area is preferred by high-flying professionals and families due to its high-rise towers and stunning views of the Abu Dhabi skyline, beaches, and landscapes.
Al Reem Island provides various amenities, including schools, nurseries, dining options, and the Al Reem Central Park.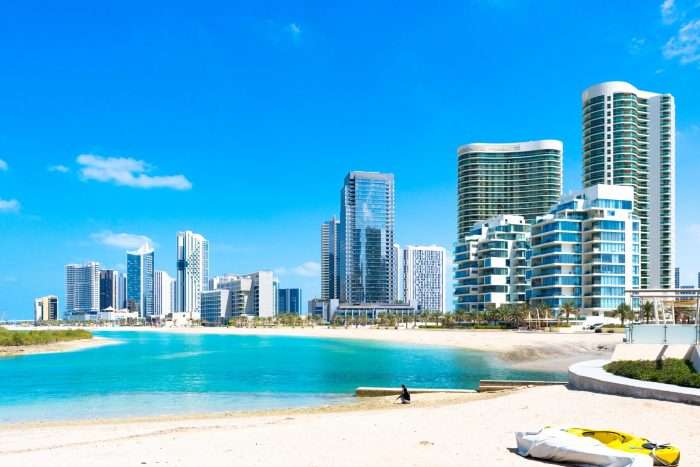 It also presents an excellent investment opportunity as it allows expats to own property on a leasehold basis, making it one of the first developments in Abu Dhabi to offer this option.
Khalifa City A is the second most popular choice for couples in Abu Dhabi. It's renowned for its integrated lifestyle and comprehensive range of amenities, including supermarkets, salons, and various other stores.
Khalifa City A boasts reputed schools and parks with dedicated play areas which making it an excellent choice for families.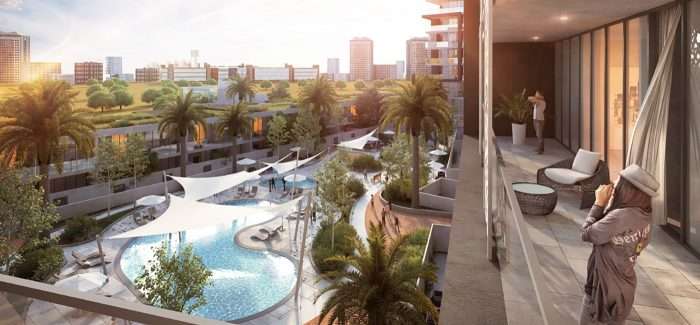 Its proximity to leisure destinations such as Yas Island further adds to its allure which making it an excellent choice for couples seeking a well-rounded living experience.
The Corniche Area is one of the best places for couples to rent in Abu Dhabi. It's renowned for its dynamic atmosphere and offers some of the finest luxury and sea-view apartments in Abu Dhabi.
The area provides easy access to cycling and jogging tracks as well as a variety of recreational activities.
It has numerous restaurants and cafes along Corniche Road which creates a delightful dining experience.
Discover More About Best Places in Abu Dhabi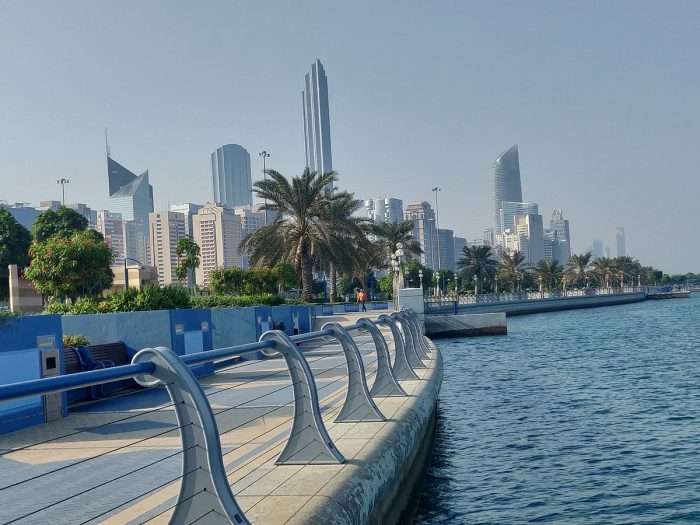 With abundant amenities including parks and supermarkets, the Corniche Area is a top choice for couples seeking a vibrant and upscale lifestyle.
Al Mushrif is a top residential neighborhood for couples in Abu Dhabi. It offers a suburban oasis away from the towering skyscrapers and bustling streets with easy access to everything residents need in one place.
Al Mushrif is an ideal environment for raising children with community parks featuring dedicated play areas.
It's home to several churches, and the famous Umm Al Emarat Park is one of Abu Dhabi's finest parks.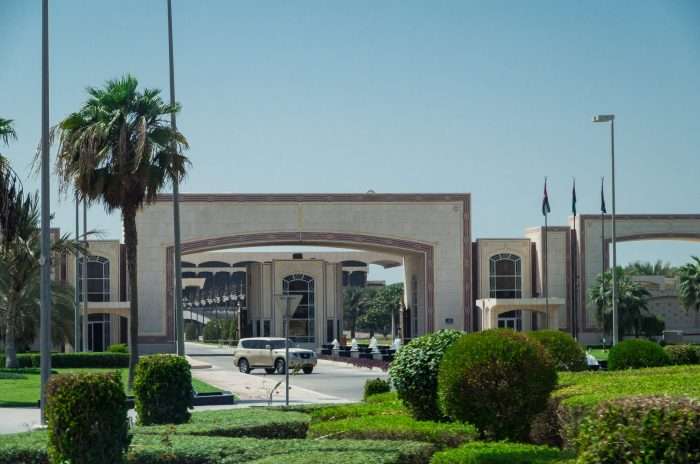 Al Ghadeer is a newer neighborhood developed by leading Abu Dhabi real estate developer Aldar and is one of the most affordable places for couples to rent in Abu Dhabi.
It's a residential oasis between Dubai and Abu Dhabi, making it an excellent choice for couples who frequently commute between the emirates.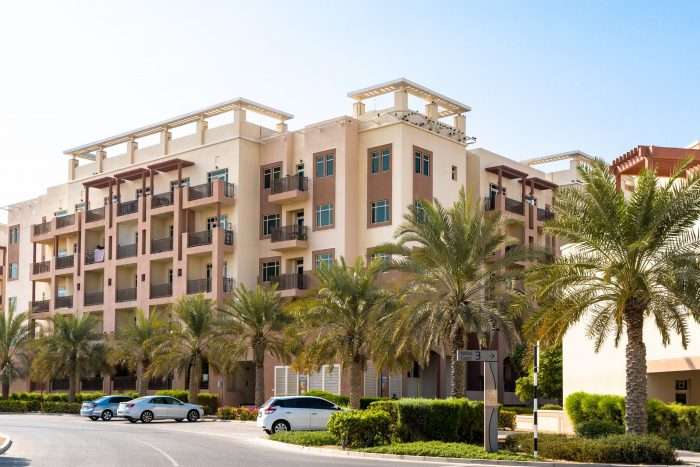 Al Ghadeer comprises low-rise residential buildings equipped with modern amenities, including swimming pools and sports courts.
It also features a community center that provides a range of entertainment options and dining establishments.
Abu Dhabi offers a range of attractive areas for couples to call home, with options ranging from 1-bedroom flats to spacious studios available in various neighborhoods.
The city is vibrant, multicultural, and family-friendly, making it an exceptional living experience for couples seeking the perfect blend of luxury, convenience, and community.
Whether you're captivated by the coastal allure of Al Reem Island or the integrated lifestyle of Khalifa City A, you'll find a neighborhood that perfectly suits your preferences.
Discover More About Abu Dhabi