The Rise of Co-Living Spaces in Abu Dhabi: Shared Accommodations and Community Living
In recent years, Abu Dhabi has witnessed a growing trend in co-living spaces, revolutionizing the way people live and interact in the city. Co-living offers a unique concept of shared accommodations that foster a sense of community and provide a convenient and affordable housing solution for residents.
What are Co-Living Spaces?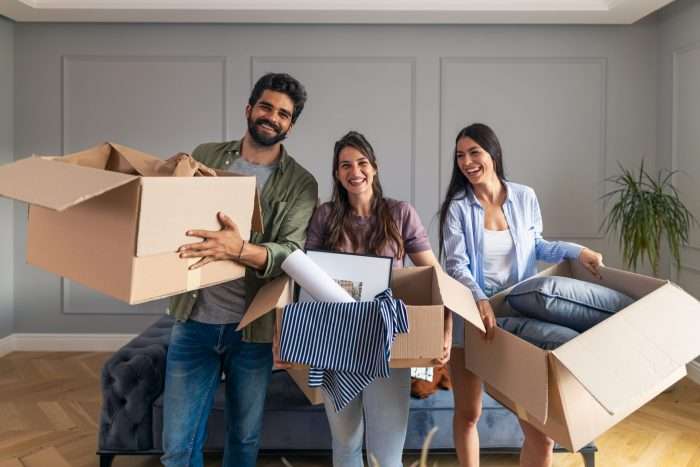 Co-living spaces are fully furnished apartments or housing units where individuals or groups of people live together and share common areas and amenities.
These spaces often feature:
private bedrooms and bathrooms
shared kitchens, living rooms
communal spaces designed for socializing and collaboration.
Co-living spaces typically offer flexible leasing options, allowing residents to rent on a monthly or yearly basis, providing a hassle-free and convenient living arrangement.
Benefits of Co-Living Spaces in Abu Dhabi
Affordability:
Co-living spaces provide a cost-effective housing option, as residents share the expenses of rent and utilities, making it more budget-friendly compared to traditional rental options.
Utilities and maintenance costs are often included in the monthly rent, simplifying financial planning for residents.
See More Rental Spaces in Abu Dhabi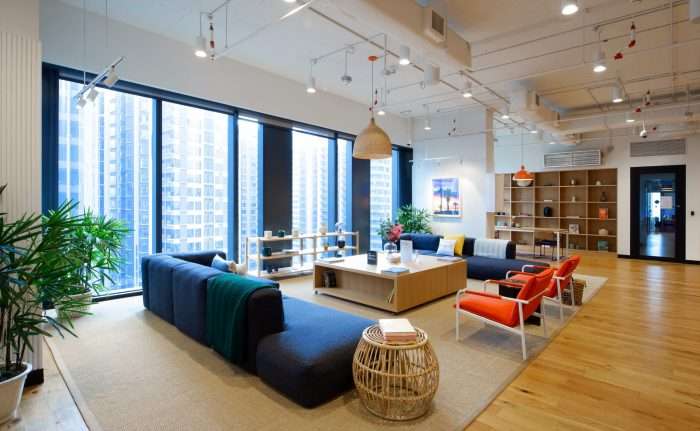 Sense of Community:
Co-living spaces create an environment that encourages social connections, fostering a strong sense of community among residents.
Community events, workshops and shared facilities promote interaction and networking opportunities, enhancing the overall living experience.
Convenience and Flexibility:
Co-living spaces are typically located in prime areas of Abu Dhabi, offering easy access to transportation, amenities and entertainment hubs.
Residents enjoy the convenience of fully furnished accommodations, eliminating the need to purchase or transport furniture.
Shared Resources and Services:
Co-living spaces often provide shared amenities such as gyms, coworking spaces, laundry facilities and recreational areas allowing residents to enjoy premium facilities without the need for individual ownership or maintenance.
Some co-living spaces also offer additional services like cleaning, maintenance, and organized social activities, ensuring a hassle-free living experience.
Diverse and Inclusive Environment:
Co-living spaces attract a diverse group of residents, including professionals, entrepreneurs, students, and expatriates, fostering a multicultural and inclusive environment.
The diverse mix of backgrounds and interests promotes learning, cultural exchange, and the opportunity to build lasting connections with like-minded individuals.
The Evolving Landscape of Co-Living Spaces in Abu Dhabi
Increasing Demand and Supply:
The rising demand for affordable and community-oriented housing options has led to the emergence of several co-living space providers in Abu Dhabi.
Existing residential developments are also adapting to this trend by incorporating co-living concepts into their designs, offering dedicated co-living floors or sections within larger properties.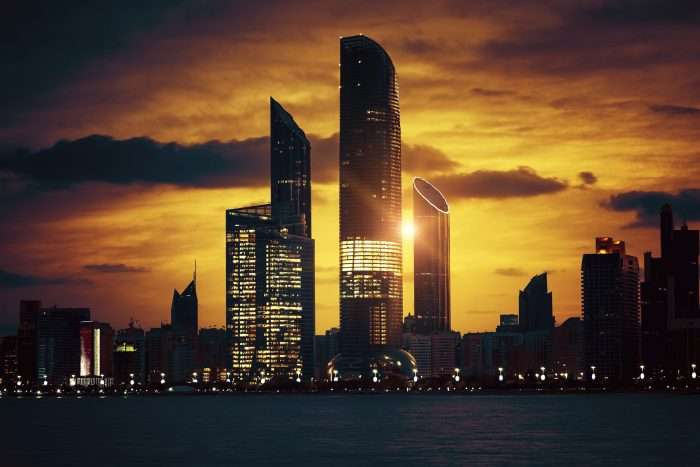 Innovative Designs and Amenities:
Co-living spaces in Abu Dhabi are known for their innovative designs, incorporating smart technology, sustainable features, and modern aesthetics.
Amenities such as high-speed internet, communal kitchens, shared workspaces, and recreational facilities are carefully designed to cater to the needs and preferences of the residents.
Integration of Technology:
Co-living spaces leverage technology to enhance the resident experience with features like online booking platforms, digital community platforms and smart home automation systems.
Residents can conveniently manage their bookings, communicate with other residents and access various services through user-friendly mobile applications.
As Abu Dhabi embraces the concept of co-living spaces, shared accommodations and community living have become an attractive housing option for individuals seeking affordability and convenience.
Discover Rental Spaces in Abu Dhabi