A huge residential project launched by Q Holding Company, which includes for the first time, spacious villas in a gated community on Al Reem Island. Each is located on man-made hills, where the villas feature panoramic views of natural beaches and a crystal water canal.
The Reem Hills project allows easy movement across several bridges, ensuring excellent transportation to the main points in Abu Dhabi (Saadiyat Island, Khalifa A, Mohammed bin Zayed City)
Among the green hills and lush gardens, Reem Hills is a quiet haven for all families looking for spacious spaces for a comfortable lifestyle.
Villas from 5-7 bedrooms.
Modern designs.
Villas of the highest standards of luxury and sophistication.
The largest villas internally & externally.
Waterfront and beach views.
A gated community.
There are four different designs for Reem Hills property, to suit different tastes. Each style has its own features, giving an opportunity for residents to choose what they like.
Zen designs-Zen designs are oriental in a modern style for a comfortable life with loved ones.
Frame designs-Frame design is the most suitable design for those looking for privacy and spacious villas with large areas.
Minimal designs-Minimal designs are best suited for those looking for calm and sophistication at the same time.
Cubic designs-Cubic designs are simple designs with unique elegance.
Reem Hills' easy-access facilities and services
Reem Hills is an ultra-modern gated community with world-class facilities, providing the residents with all the comforts and luxury, for a life of full activities for all the family members.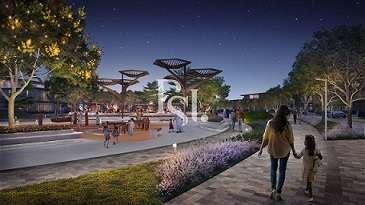 Wide lanes for pedestrians and bikes.
Areas for practicing hobbies and sports.
Vast green spaces.
Open parks.
Social centers.
Sports clubs.
Commercial centers.
A private beach.
Private swimming pool.
Gardens.
Playgrounds.
Schools.
Mosques.
Restaurants.
Reem Hills is located in the heart of Al Reem Island, the most famous island in Abu Dhabi, near the most serviced places in Abu Dhabi, due to the diversity of its education, health, recreational activities and commercial facilities.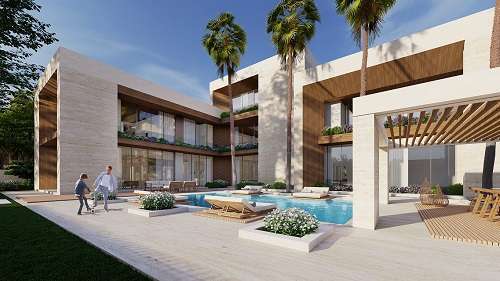 Al Reem Hospital (3 min).
Al Reem Mall (3 min).
The Sorbonne University (3 min).
Repton School (6 min).
Abu Dhabi Mall (9 min).
The Corniche (12 min).
As there is also a plan to build a bridge connecting Al Reem Island to Saadiyat Island. Where Saadiyat Island combines residential and cultural projects, there are many museums such as Zayed National Museum, Louvre Abu Dhabi and Guggenheim Museum combined in the cultural district. In addition to, other areas of restaurants and cafes where Saadiyat Island meets all the needs of its residents.
Among the green hills and lush gardens, Reem Hills is a quiet haven for all families looking for spacious spaces for a comfortable lifestyle. For more information about the project visit our website, or feel free to contact us!