Ramhan is an Abu Dhabi-based divine island with a naturally existing beauty. It embodies every allure of nature, from stunning mangrove trees to picturesque bays. Offering 3–7-bedroom waterfront luxury stand-alone villas, with upscale amenities. To top it off, this project includes a marina with incredible shopping and fine dining, exceptional catering hotels, serviced residences, and a restful wellness center with views of the open bay and blissful outdoor spaces.
4 M sqm development area
1.8 M sqm sea channel area
2.2 M sqm developable land
1800 standalone-villas
120 luxury hotel keys
900 Marina Residences apartment units
120 services residences keys
120 Marina boat berths
1.7K retail promenade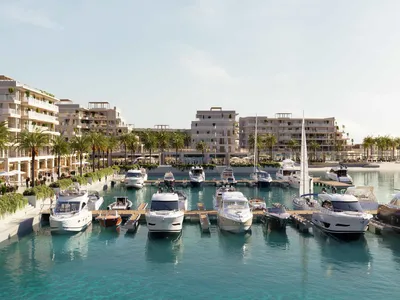 1. Marina Island villas: Overlooking Marina & Yacht Club.
2. Breeze Island villas: Overlooking exclusive amenities.
3. Cove Island villas: Private Island with open bay views.
4. Views Island villas: Overlooking vast greenery with open bay views.
Ramhan's Outstanding Amenities
This project, with its elite waterfront villas offers idyllic amenities that revolutionize residents' lifestyles.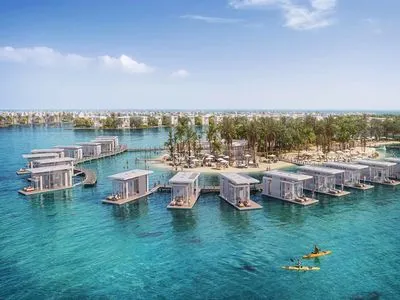 Open green spaces.
Bike tracks.
Kids play areas.
Retails & F&B hubs.
Schools.
Nursery
Mosques
Community hubs.
Jogging and walking tracks.
Picnic areas.
Eco parks.
Outdoor sports facilities.
Ramhan's unmatched location
Ramhan Island holds all the beauty of nature, including bays, beaches, and mangrove trees. The advantage of living near the city's bustle while still enjoying wide horizons and breathtaking scenery.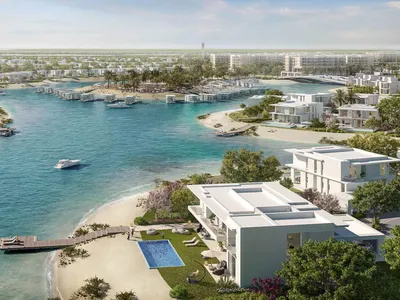 Louvre Abu Dhabi 20 minutes
Saadiyat Island 18 minutes
Abu Dhabi International Airport 15 minutes
Sheikh Zayed Grand Mosque 15 minutes
Yas Island 10 minutes
Contact us on 600548200 or visit our website psinv.net for more information on this gorgeous island. PSI is available for any further consultations; we'll help you on your quest to homeownership, investing, or getting a mortgage!