Buying a lifestyle, not just a home
Young families are buying lifestyle, not just a house…
Living in Abu Dhabi can mean an ideal life for both local and expat families. Not only is the UAE one of the safest countries in the world, but there are also more than a hundred nursery schools in Abu Dhabi alone, with curriculums based on Arabic, British, American, French and other models. Children can be taken by some schools up to five days a week from as young as one-month old. There is year-round warm weather, perfect for days spent in swimming pools, water parks and swing parks. And with such a large expat communities Namely ( Saadiyat Island, West Yas, Yas Acres, Mayan, Ansam , Al Reem island, Al Raha beach , Al Reef and other communities ) , expat kids in Abu Dhabi will never struggle to make friends. Their parents, on the other hand, will certainly not be facing any issues. Between malls and hotels, Abu Dhabi is a hub of shopping destinations coupled with cinemas, bars, restaurants, nightclubs and museums.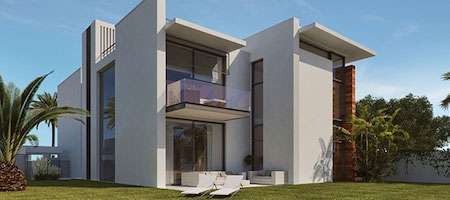 Yas Island attractions
Varieties of attractions make the Yas Island in more demand by the locals and the expat and it is a place for everyone to enjoy and also it is attraction destination for the tourists when they are visiting Abu Dhabi which they will be looking for a family holiday in the sun and drawn by the choice of modern hotels and other amenities in the island.in Abu Dhabi locals and expat families are looking to buy and  have a modern lifestyle and now  in real estate market most of the buyers are switching to Yas Island which contains residential   projects offering spacious apartments and villas with easy payment plans to live in and because of other reasons like: More facilities, Near Airport, schools have been switched to outside of the city , so Yas island it is just not a family friendly  entertainment for the locals and expat families , it becomes also a real lifestyle.
West Yas
One of the most desired residential project for all nationalities now in Yas Island is "West Yas "which consist of 4-5 bedroom villas designed in a very modern way to provide you with unparalleled happy moments for all nationalities and its unique position with waterfront location overlooking the natural mangroves that surround Yas Island.  Families can enjoy the proximity to Yas Mall and multiply leisure including, Yas Water world, Yas Marina Circuit, Yas Marina, Yas Links, Ferrari world and Nemours five star hotels. West Yas will be home to over 1,000 villas, two retail centers, a community center, a mosque and will benefit from extensive landscaping and greenery in the open spaces. In addition, Al dar academies will also have a school serving the community. All above features in Yas Island makes young families buy a lifestyle not just a property and West Yas is the development project that will provide you with the most wonderful family time at the heart of Abu Dhabi's bustling environment.
List Your Property