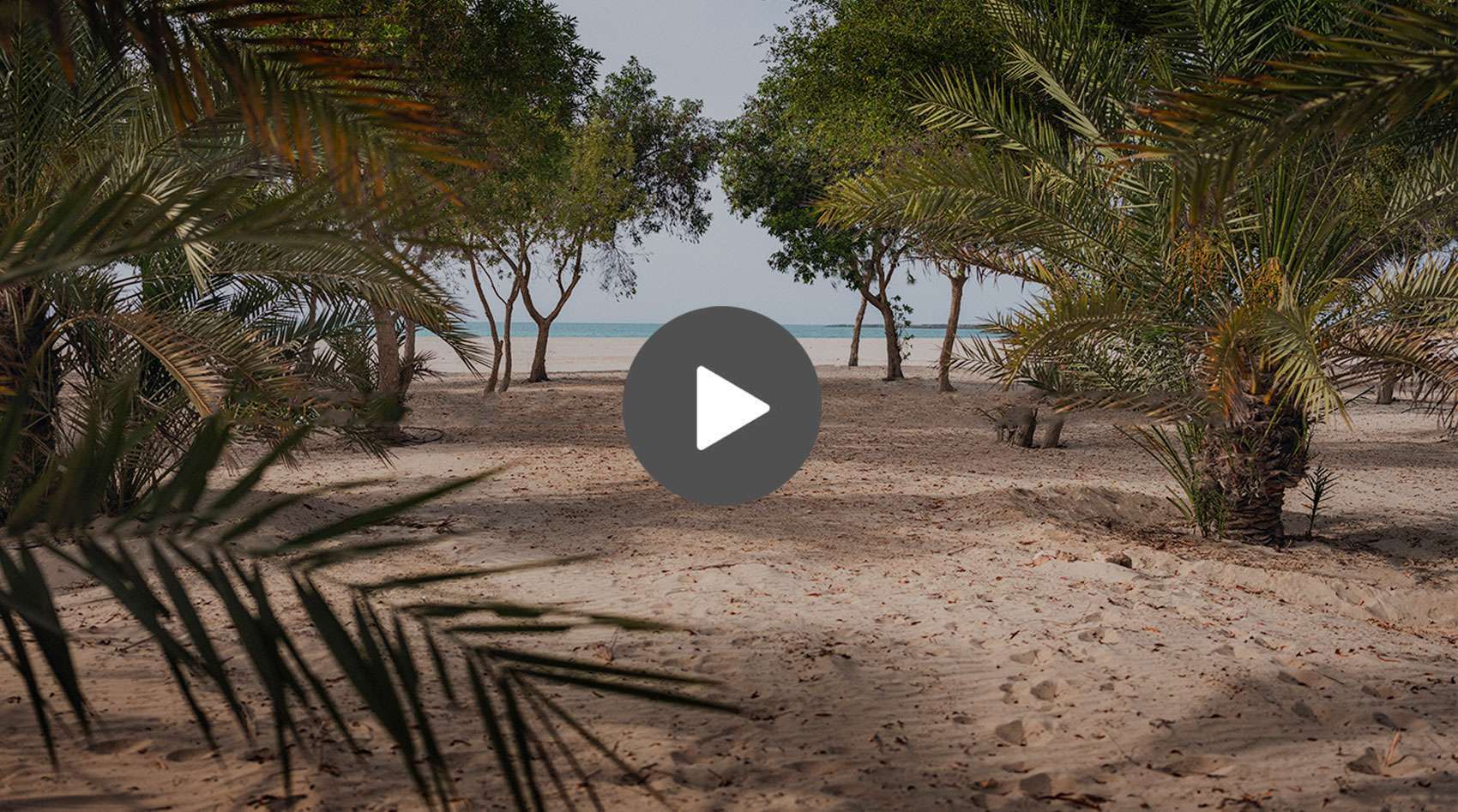 Be a part of the heritage and our ancestor's vision at the heart of Al Jurf
A unique seaside destination steeped into the history. Nestled between Abu Dhabi and Dubai, along the Sahel Al Emarat Coast, AlJurf adds a new layer of beauty to the existing landscape. Integrating itself within the natural environment, AlJurf is a masterpiece that preserves and enhances the existing environment, perpetuating a legacy, rather than changing it.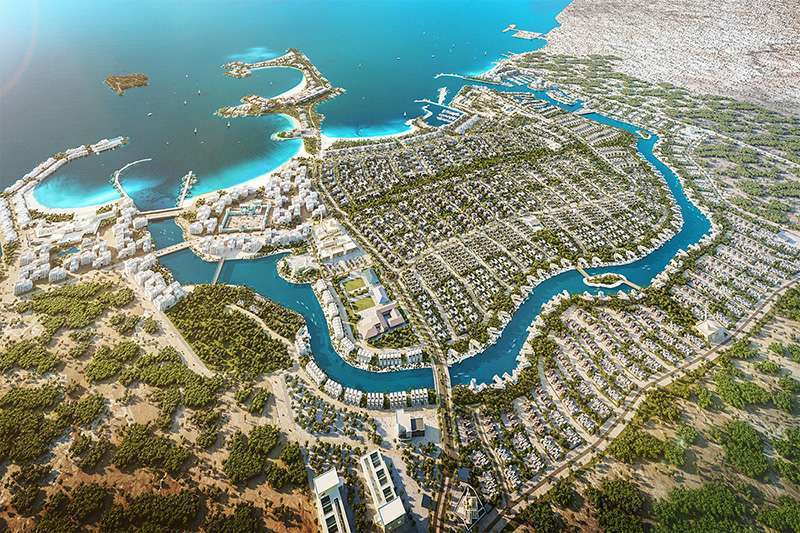 Nestled between Abu Dhabi and Dubai
The impeccable and untouched coastline in the Emirates—Sahel Al Emarat—strategically located between Abu Dhabi and Dubai, stretching across 1.6 km of sea front, 1.6 km of breakwater on the Arabian Gulf and spanning across 300 hectares, AlJurf is paving the way to become the new destination in the UAE, introducing a truly unique concept of community-living, that will forever change the future of Sahel Al Emarat.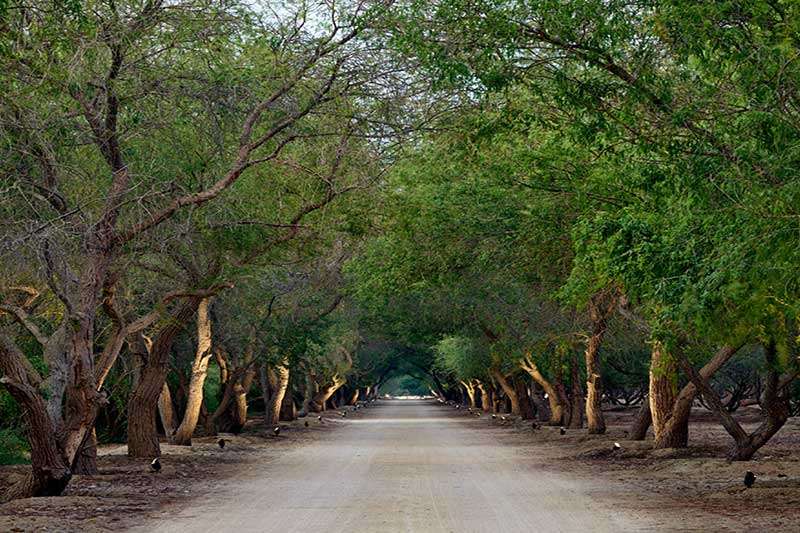 In the Shadow of the Future, We Create Tomorrow's Great Past
A short retreat from both Abu Dhabi and Dubai lies in the natural and breath-taking destination of AlJurf. Today, residents and visitors can truly feel our ancestors' presence on the land—as their legacy is weaved into every stone, tree and layer of the destination. Taking them on a spiritual journey of joy, freedom, rejuvenation and peace.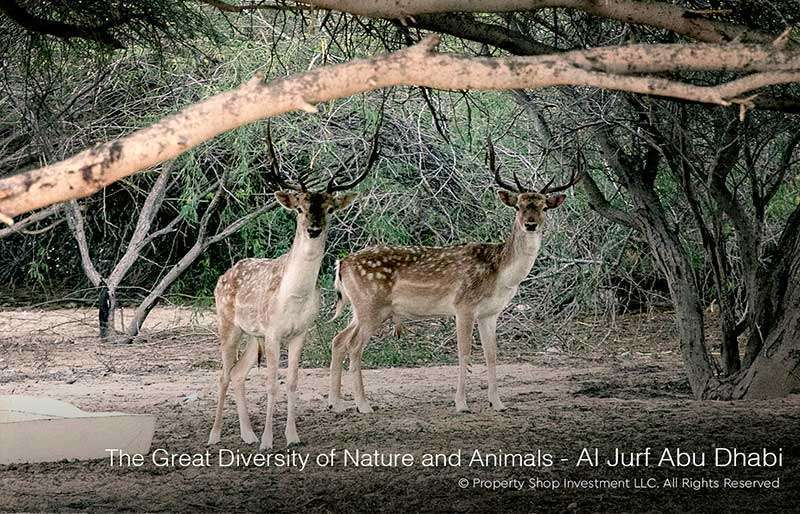 The starting point of preserving The Natural Habitat for centuries to come
The natural habitat of AlJurf is a hidden treasure that is only discovered if you venture into the heart of it. The natural environment that at first glance may not reveal the great diversity of nature and animals that come together in a soul-enriching environment. Ranging from agile birds, endangered turtles, and graceful gazelles to name a few, the harmony of coexistence in a balanced ecosystem is weaved into the natural environment of AlJurf.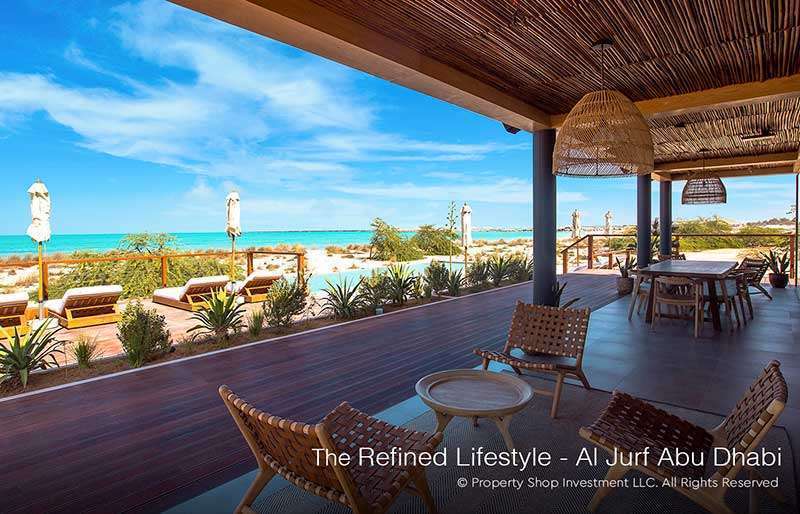 Let Your Lifestyle, Reflect your Heritage
Aiming to create a unique sense of community living, fostering the UAE Culture and Heritage, at Al Jurf you reconnect with the nature in a relaxed, comfortable environment with your family. A premium lifestyle that not anyone can afford, offering a wide range of residential amenities including a world-renowned wellness clinic and retreat, private beach, Yacht club, water activities, horse-riding, retail outlets and much more to explore.
The multi-dimensional beauty of Al Jurf
I. AlJurf Gardens – A unique Living Sanctuary
Inspired by local culture, AlJurf Gardens tames the wilderness of its surroundings to introduce refined architecture patterns repeated in different scales to reflect nature's beauty across every typology of homes, gardens and courtyards. AlJurf Gardens features different villa types that each speak to those seeking tranquility, a sense of escape and a simple yet refined lifestyle, as well as the desire to reconnect with nature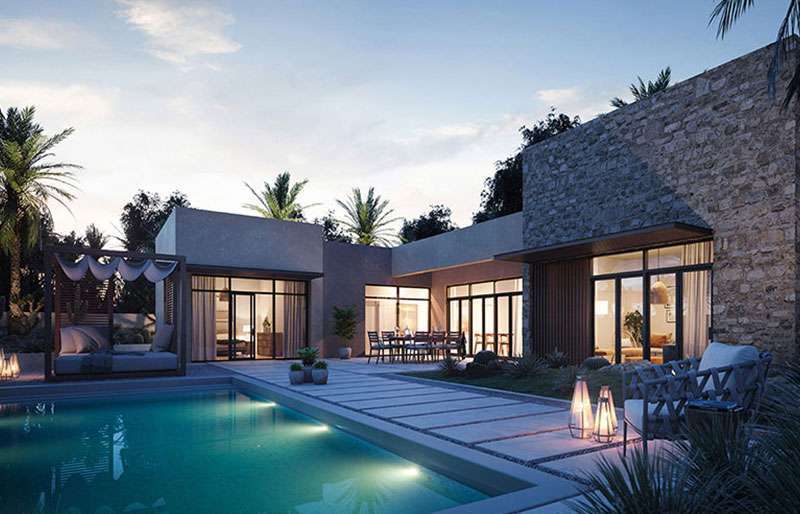 Discover The Influence of Local Culture, skillfully woven into each of the Villa Typologies
Al Jurf land area of Phase I is approximately 970,000 sqm comprising of 203 Villas and 90 Plots. The residents will be able to choose between 4 different styles of Villas – Budoor (2,3,4,5 & 7 bedroom), Ghusoon (3,4 & 5 bedroom), Joud (3,5, & 7 bedroom) and Rabia (7 bedroom) – based on their preferences. The 7 bedroom villas are within a walking distance from the beach. All inspired by a distinctive architectural designs reflecting an ideal blend between heritage and contemporary. The Villas will have a built-in kitchen and kitchen appliances in addition with built-in wardrobes.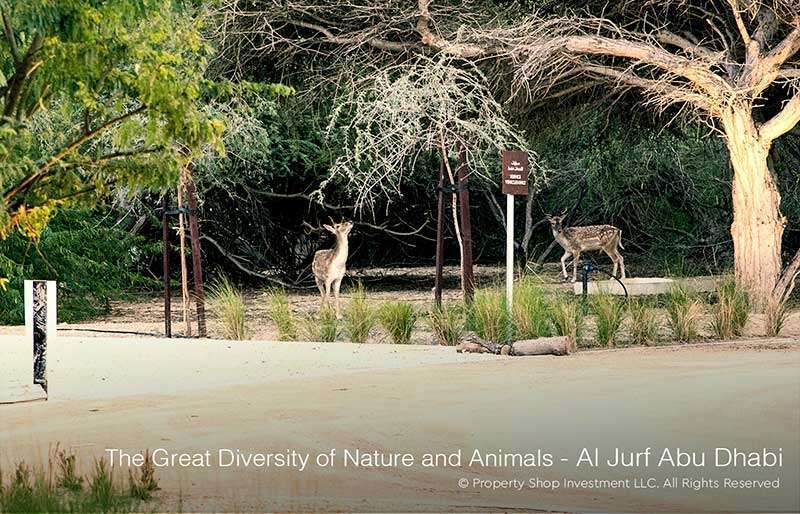 Uniquely Designed Land Plots
At Aljurf you become a part of heritage having the opportunity to own a land and build a Villa of your dreams, by choosing among 5 different types of land out of 90 plots within Aljurf Phase One. The Lands are covered with the variety of harvesting trees that are part of the heritage of Sheikh Zayed, as he was passionate about agriculture.
Villa Payment Plan

Plot Payment Plan

Why AlJurf?
Strategically located between Abu Dhabi and Dubai, at the pristine coastline of Sahl Al Emarat
The UAE's very own Riviera with natural beach, crystal clear sea and unparalleled views
Glorious ranches, Private entrance, Private Beach & Private Marina accessible exclusively to the residents of AlJurf
Unique concept of community-living for UAE Nationals, fostering preservation and respect towards UAE Culture & Heritage
Distinctive architectural designs reflecting an ideal blend between heritage and contemporary
The stunning lush of nature, greenery and wide diversity of harvesting trees and animals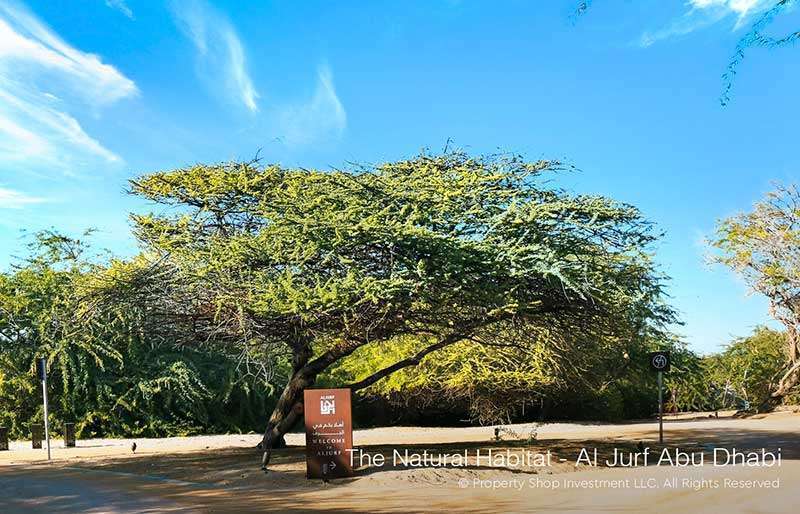 Al Jurf Amenities
World-renowned wellness clinic and retreat
Unique residential communities and serviced residences
Marina district, yacht club and water activities
Hotel in the town Centre
Retail outlets
Natural 3.4 km of beachfront
700 m long private beach (phase 1)
Parks and playgrounds with running trails
Community centre & medical clinic
Gated community
Public beach access
Nature reserve
Nursery
K-12 school
Mosques
Private marina with up 120 berths
Public marina with up to 150 berths
Watersports centre and beach club
About The Developer

PSI – A Home you Deserve. People you Trust.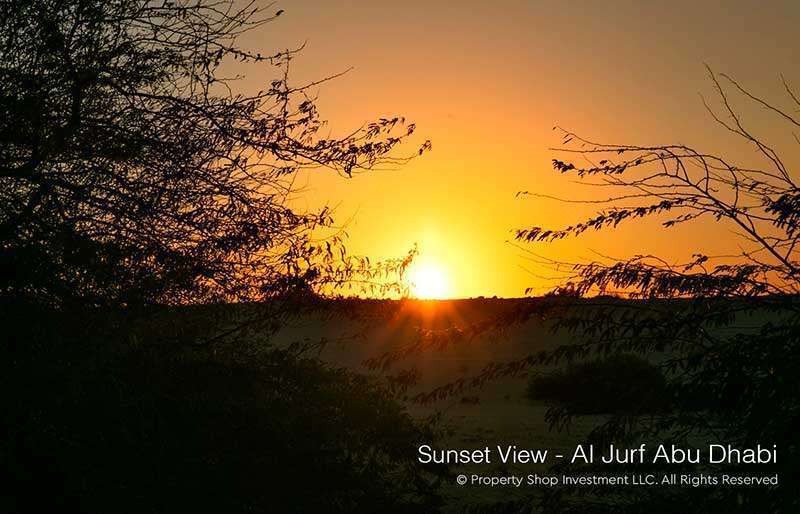 Download Brochure
Discover Al Jurf