AlGhadeer Phase II
AlGhadeer phase II , developed by Aldar properties is a secured gated community of 164 units surrounded by landscaped gardens. Located in a strategic location between Dubai and Abu Dhabi, in the center of a future growth corridor.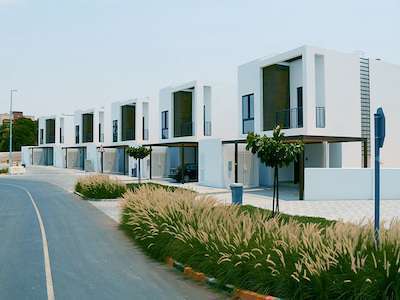 AlGhadeer Phase II is designed to accommodate families and bachelor's lifestyles, offering a wide selection of inexpensive residential units of villas, townhouses and apartments. With a starting price of 500,000 AED and an expected service charge of AED 5 per square foot.
AlGhadeer's strategic location allows it to be an appealing residence for a variety of lifestyles. Providing a low-cost secured gated community; featuring entertaining facilities and a variety of beneficial amenities, and its own local and international schools.
AlGhadeer Phase II assures a great quality of living through a variety of leisure and entertainment facilities in one entirely sustained development.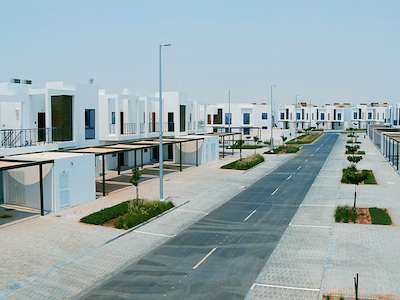 Local & international schools.
Landscape gardens
Swimming pools.
Retail boulevard.
Lakes and water features.
Cycling track network
Farms inside the community.
Game rooms.
Gym.
Clubhouse.
Central spine parks.
Central Plaza mixed used building.
Coffee shops and restaurants (F&B).
AlGhadeer Phase II vicinity:
AlGhadeer Phase II provides unlimited options of easy access to important vicinities.
Banks
Shopping malls
Universities
Community centers.
Hotels
Mosque
Schools.
AlGhadeer Phase II just minutes from Expo 2020 Dubai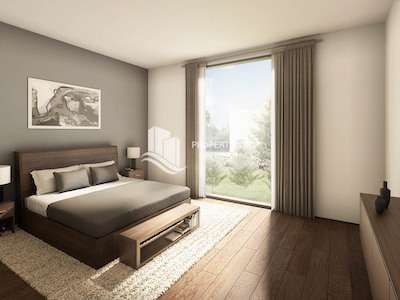 Al Ghadeer is a quiet community situated on the edge of Abu Dhabi and Dubai, besides the new Khalifa Industrial Zone Abu Dhabi (KIZAD). Featuring the world of new experiences; Expo 2020 Dubai, just exactly 26 minutes away from AlGhadeer Phase II.
Nearby Hospitals to AlGhadeer Phase II:
In addition to the immaculate location of AlGhadeer Phase II, it has easy access to nearby hospitals.
Access clinic (14 minutes)
NMC Royal Hospital (25 minutes)
Aside from AlGhadeer's private nursery, there is also available nurseries just around the corner from AlGhadeer Phase II.
British Oak Montessori Nursery (3 minutes)
Nearby airports to AlGhadeer Phase II:
One of the advantages of living in an area such as AlGhadeer; is being close to many airports around. Giving easy and fast access to reach to any one of them.
15 minutes drive to Al Maktoum International Airport.
15 minutes drive to Dubai International Airport.
40 minutes drive to Abu Dhabi International Airport.
The strategic location is also close to a variety of entertaining amenities such retail complexes between the two worlds.
Saphire Mall Dubai Industrial City (14 minutes).
The Outlet Village (18 minutes).
Ibn Battuta Mall (30 minutes).
Nearby beaches to AlGhadeer Phase II:
One of the desirable conveniences nearby AlGhadeer Phase II is multiple luxurious beaches.
Jumeirah Beach (45 minutes)
Saadiyat Beach Club (58 minutes)
Nearby restaurants and Cafés to AlGhadeer Phase II:
AlGhadeer Phase II is close by a diverse number of different types of restaurants and cafes ready to be explored
New Creek Restaurant (12 minutes)
Maruf Desert Cafeteria (14 minutes)
San Marco Restaurant (18 minutes)
AlGhadeer Phase II offers you and your family a great opportunity to live in sustained development, catered with all the desirable facilities at affordable prices.
High return of investment up to 11%.
10% down payment – 90% on handover.
2 years free service charge.
Free ADM fees.
For all nationalities.
PSI advisors are always available for any assistance. We are here to help you make the best choice.
Be part of Al Ghadeer Community