Al Reeman, Al Shamka For Sale
Aldar Properties PJSC has announced the launch of its newest AED 2 billion development, Alreeman in Alshamkha. Blending modernism with tradition, Al Reeman celebrates the virtues at heart of the UAE. Open to all nationalities, Al Reeman lays down the canvas on which you can create the blueprint for the home you've always dreamed of. With a single plot of land, you can create a space that's uniquely your own. There are also attractive opportunities for investors, with a number of land available for commercial builds.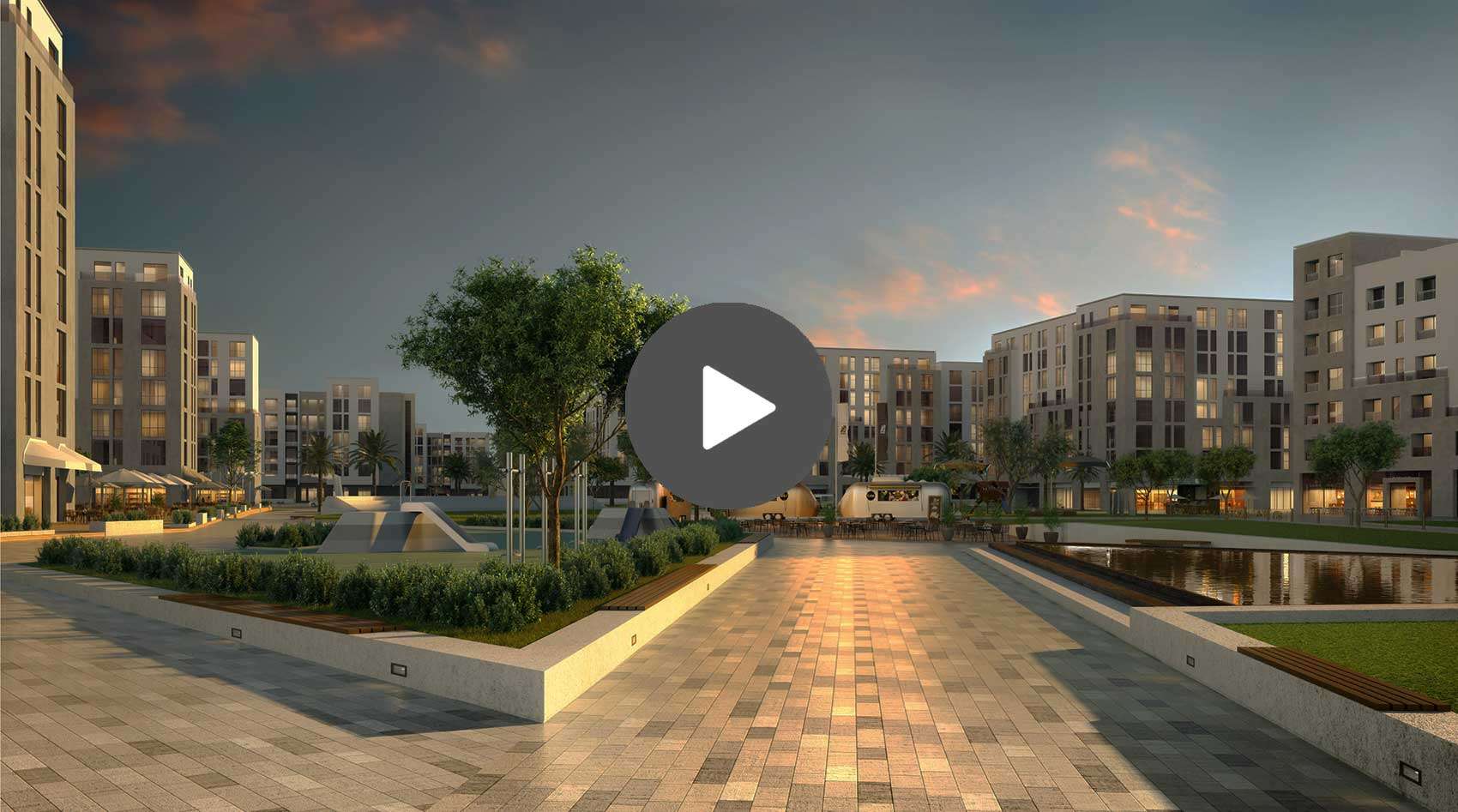 Alreeman is spread over an area of 2.8mn sqm with convenient transportation links. The land plots include a series of residential clusters that will feature single and multi-residential villas and apartments, complemented by retail space, F&B, mosques, sports, education and commercial facilities, designed to meet the needs of the future community.
Alreeman at A Glance
Alreeman is a community that caters to the growing demand for affordable housing in the capital emirate of Abu Dhabi.
Alreeman Vision is to create a luxurious, but affordable community that promotes a pedestrian friendly, sustainable environment where people can live, play and grow in comfort ease.
Alreeman is a mixed-used development that is predominantly residential with land prepared for villas and apartment buildings. Land for commercial buildings are also available and considered in the spectrum of affordable housing
Detached villa land is also available. Sizes include 510 sqm, 750 sqm and 1,000 sqm.
East of the community, Downtown Shamkha offers regional commercial retail outlets and with easy access to the motorway promises a convenient experience for visitors.• Promising Master Plan and Infrastructure development by Al Dar.
Realistic land price.
786 Residential Plots For Villas.
2- 220 Commercial Plots For Buildings .
Villa Plots Size Start: 500-1000 Sqft.
Building Plots Size Start: 4.5, 5.3, 7 Sqft.
Opportunity to design your own home as per Aldar Guidelines.
Prime Location Advantages
Located in close proximity to the Abu Dhabi International Airport and key arterial highways, the mid-market, mixed-use development offers residential and commercial land plots available for purchase by all nationalities.
The development is in close proximity to some of Abu Dhabi's major infrastructure projects and lifestyle destinations, including Yas Island, Zayed City, New Al Falah, Masdar City, Mohammed Bin Zayed City and Abu Dhabi Airport Free Zone.
Alreeman will provide a network of walkable gardens, high-quality parks, open spaces interwoven with greenery and cycle tracks that facilitate public life and social interaction. Construction is expected to commence in 2019 with infrastructure enabled land targeted for handover to clients in June 2021.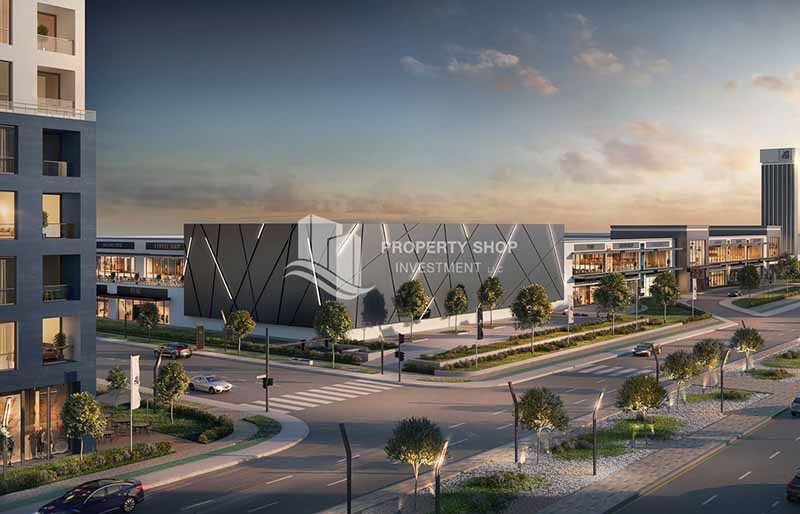 Easy Payment Plan
Key feature of Alreeman is the purchaser's ability to design their villa or apartment building according to their exact specifications within the approved GFA limits. With a single plot of land you can create a space that's uniquely yours and it is open for all nationalities with an attractive payment plan. Doesn't it sound exciting?
The sales for the land plots will commence on 19th January at Aldar's sales centre on Yas Island, with the below starting prices for residential or commercial land.
Residential land
Choose from a selection of residential land in a master planned community in the thriving Al Shamkha area. New investment zone, available to all nationalities. Residential land starting from AED 690,000 with AED 34,500 down payment.
Commercial land
A new investment zone, open to all nationalities. A lucrative investment opportunity in Al Shamka area. Invest in commercial land in an integrated master-planned community from AED 4.69 million with a 5% down payment and an attractive 10% yield.
Why Invest in Land?
The general consensus has always been that land is not a worthwhile investment. Why? People falsely believe that land won't produce income. It just sits there. It's a boring investment, right? Wrong.
Land can produce a serious cash flow, and right now, it's one of the best investments you can make.
Here are few solid reasons to invest in land today:
Land is Limited
Why invest in land? Because they aren't making any more of it. Land is limited in quantity, which makes it a valuable resource. And if you choose to invest in a growing area, people will be trying to get their hands on your lot. As the population continues to grow and cities are expanding outward, land will become scarce and therefore, more valuable. Whether it's a couple looking to build their dream home or a corporation looking to develop a new shopping plaza, there will always be demand for land. In areas where growth is high, demand will be even higher. The true value of a land investment can be realized in the long-term, when vacant lots in the surrounding area have all but disappeared and demand is at an all-time high.
Land is a Secure, Tangible Investment
You can't hold stocks or mutual funds in your hands. They can disappear in the blink of an eye. But land? Land will never disappear. It's a tangible investment that you can literally walk on and touch with your own two hands. Because there are no existing structures, there's no risk of depreciation. It won't wear out. Nothing can be stolen, and nothing can be broken. Land is a long-term investment that's safe and secure. No one can take it away from you.
Land is a "Hands Off" Investment
Maybe you like the idea of investing in property, but don't want to have to deal with finding tenants, calling a plumber at 3AM or any one of the other hundred issues that come along with renting property.
Land doesn't need to be "babysat". It's completely hands off. You can let the property sit there for 5, 10, or even 20 years, and nothing will happen. It won't deteriorate, and it won't fall into disrepair. As a land owner, you never have to lift a finger to do anything with your property – unless you want to. It's the ideal investment vehicle for anyone looking for a hands-off investment.
Land is an Inexpensive Long-term Investment
As a long-term investment, land is very inexpensive to own – especially if you can buy the right plot of land at the right price
Think about it – land doesn't come with:
• A mortgage payment
• Utility bills
• Mortgage insurance
• Building maintenance costs
In a way, land is a "set it and forget it" kind of investment that costs very little to maintain.
Land is Easy to Invest In
Investments can be complicated. There's a learning curve no matter which vehicle you choose. But land is a relatively easy beast to tame. You don't have to worry about renovations or construction. You don't need to be an expert in flipping houses. More often than not, the only thing you need to be concerned about is whether or not the land is buildable. If someone else can build on the land, there's potential for the plot to be a valuable investment.
Land Owners are Highly Motivated to Sell
Land owners are almost always highly motivated to sell. Why? Because they don't have an emotional connection to their investment. They're absentee owners. They don't live on the land, and it's probably not producing any income for them. For this reason, they're highly motivated to sell, and many times, for a rock bottom price.
In addition, land investing comes with very little competition. Why? Because most investors are still focused on homes, commercial properties and apartment communities. As long as people continue to believe that land is a "weak" investment, you'll have little competition to deal with.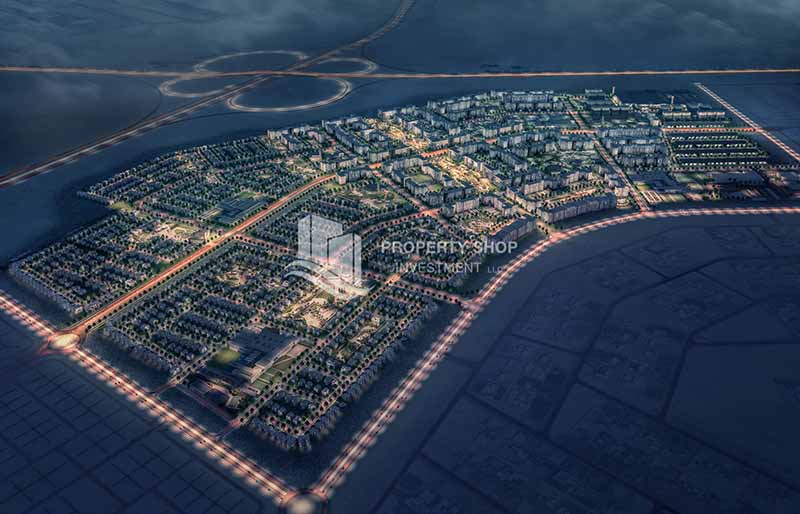 Why Abu Dhabi?
Abu Dhabi is said to be the best market in MENA (Middle East and North Africa) in terms of the financial strength of real-estate players with its sovereign and private wealth combined with strong government support for the real estate sector. In addition to sovereign wealth funds and private investors, Abu Dhabi has multiple strategic overseas investments and is becoming ever more dominant on the world stage. Through economic reforms aimed at engaging and increasing private sector partnership, Abu Dhabi is all set for its next stage of evolution into the cultural, entertainment and hospitality capital of the region.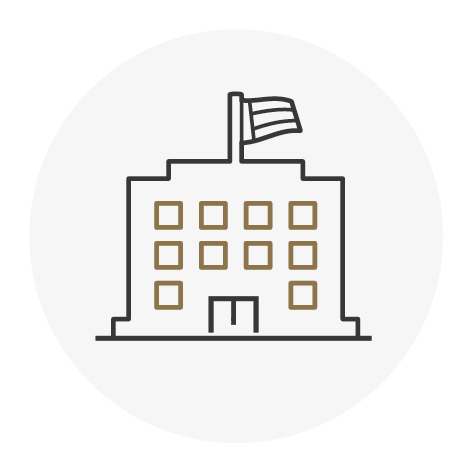 GOVERNMENT
The UAE is one of the least corrupt countries in the world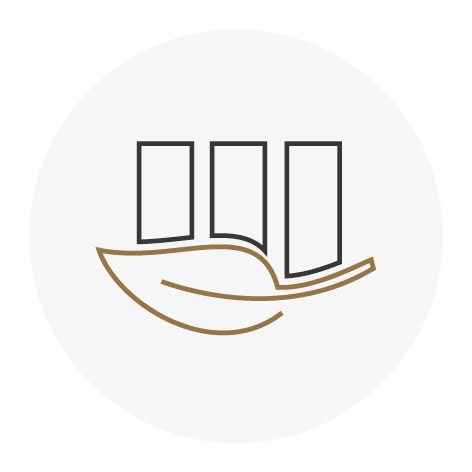 ECONOMIC STABILITY
Zero percentage corporate and income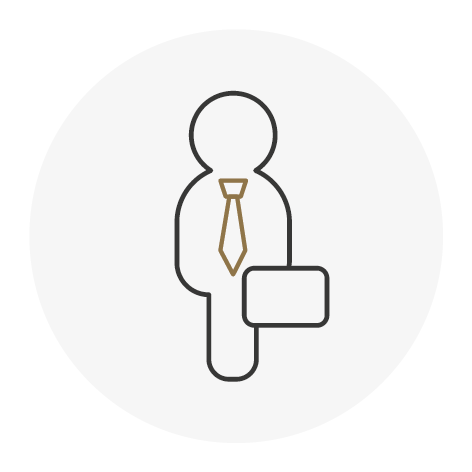 BUSINESS ENVIRONMENT
The UAE business environment is regarded as being one of the most open in the GCC.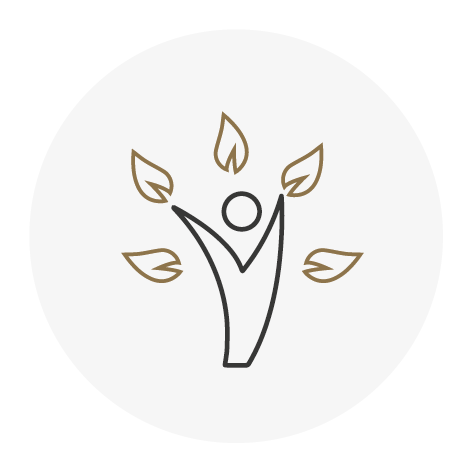 LIFESTYLE
Home to a diverse range of nationalities (over 150 nationalities live in the capital)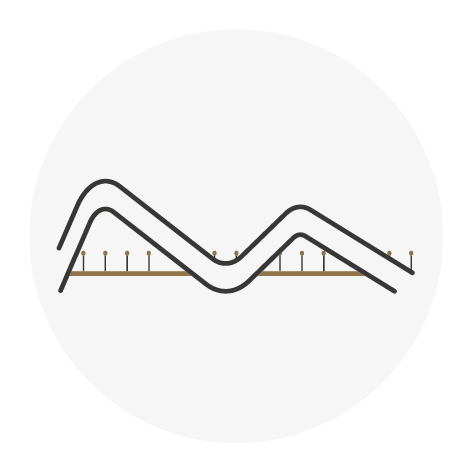 INFRASTRUCTURE
Cluster-based-zoning model allowing full integration within the industry value chain-deriving synergy benefits.
Why Aldar?
Aldar Properties PJSC, is the leading real estate developer in Abu Dhabi, and through its iconic developments, it is one of the most well known in the UAE and wider Middle East region. From its beginnings in 2005 through to today, Aldar continues to shape and enhance the urban fabric of the UAE's Capital City in addition to other key areas of the Emirate of Abu Dhabi.
Largest real estate player in Abu Dhabi
Aldar is the largest real estate company in Abu Dhabi with 75 million sqm land bank across the Emirate.
Proven ability to deliver successful projects
Aldar is the most trusted, transparent and recognized real estate lifestyle developer in Abu Dhabi and beyond.
The Master Developer covering Abu Dhabi's major development and investment areas.
Diverse revenue base
Aldar continues to invest in growing a strong, diversified asset management portfolio to further grow recurring revenues which provide stability through the development cycle.
Strong development plan in place
Aldar has six developments currently underway and a clear development plan focused on developing our destinations, Yas Island, Al Raha Beach and Shams Abu Dhabi.
Strong balance sheet
Aldar has seen a significant strengthening in its balance sheet over the last several years supported by deleveraging and refinancing efforts on debt and collection of receivables from Government of Abu Dhabi.
Relationship with Government of Abu Dhabi
The Government of Abu Dhabi continues to be a supportive shareholder and strong partner. Aldar continues to work closely with the Government of Abu Dhabi on a number of projects.
Market fundamentals
The Abu Dhabi market fundamentals across all key real estate sectors remain stable.
Experienced management
Aldar has a strong, reliable and experienced management team in place to grow the business in line with the strategy.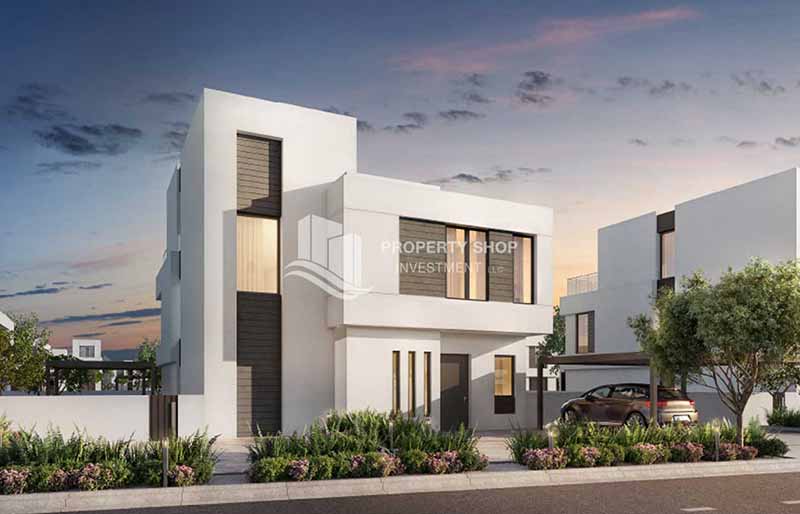 PSI – Your Dependable Advisor Towards Successful Investment
Property Shop Investment is the largest private effective real estate company in Abu Dhabi and has successfully achieved prominent brand recognition through the past decade of our outstanding and sustainable long-term performance. As a recognized and awarded full-service brokerage firm, PSI is known not only for achieving targets, but also for exceeding expectations.
Aiming for the highest performance in our industry, PSI has been pleased to receive numerous awards such as Annual Broker Awards 2018 by Emaar, Top Performer by Aldar 2017, Number One Real Estate Broker every year since 2011 in Abu Dhabi and many more.
Property Shop Investment is the preferred agent for mega developers like
Emaar Properties, Aldar, Meraas, IMKAN, Mesab, Bloom Properties, Dubai Properties, Hydra Properties,AZIZI Developments, Ellington, Manazel,Borouj, Green Emirates, Profile Group, Real Estate Bank, Damac Properties as well as major finance providers in the UAE such as ADIB, Dubai Islamic Bank, Abu Dhabi Finance, Mashreq Bank, NBAD, ADCB, Al Hilal Bank and more.
We at Property Shop Investment have gone the extra mile to satisfy our clients by providing additional services and privileges from our valuable partners and we ensure that developers will contemplate them as priority.
We compile your real estate experience and save your time and money by providing professional advisory from our highly experienced team that will guide you to select the best solutions and assist you to fully understand the project details which shall lead to ultimately achieving your goals as an investor or end-user.
Why PSI:
PSI's solid reputation in the market is based on our continuous pursue of quality and superiority in all our services
Tailor – made services to suit all demand and meet client expectations
High Online Exposure with over 50+ specialized websites owned by PSI covering all projects and areas and securing good units
Professional and highly experienced advisory team
Strong target-oriented in house Sales/Leasing team
In house Professional Marketing Team specialized in Real Estate
Budget Efficiency for Client/Project – All services are done in-house
Growing every year in terms of inventory, employees & awards.