Emaar Expo Golf Villas For Sale
A pioneering project by Emaar, Expo Golf Villas are a true ode to the bright future of Dubai. The villas are designed to offer a harmonious flow between spacious interiors and lushly landscaped exteriors, with floor-to-ceiling windows that overlook panoramic golf course views. Located only minutes away from Expo 2020, Championship golf course and the upcoming global aviation hub, the Al Maktoum Airport, Expo Golf Villas are a fantastic investment opportunity for the discerning investor.
The homes are located near the Expo 2020 Dubai site, the Al Maktoum International Airport and an 18-hole championship golf course.
Expo Golf Villas also stand out for their location by the Emaar South Boulevard, a bustling hub of lifestyle and leisure activities, and featuring retail and F&B outlets. The neighborhood is also near two green parks and a community centre.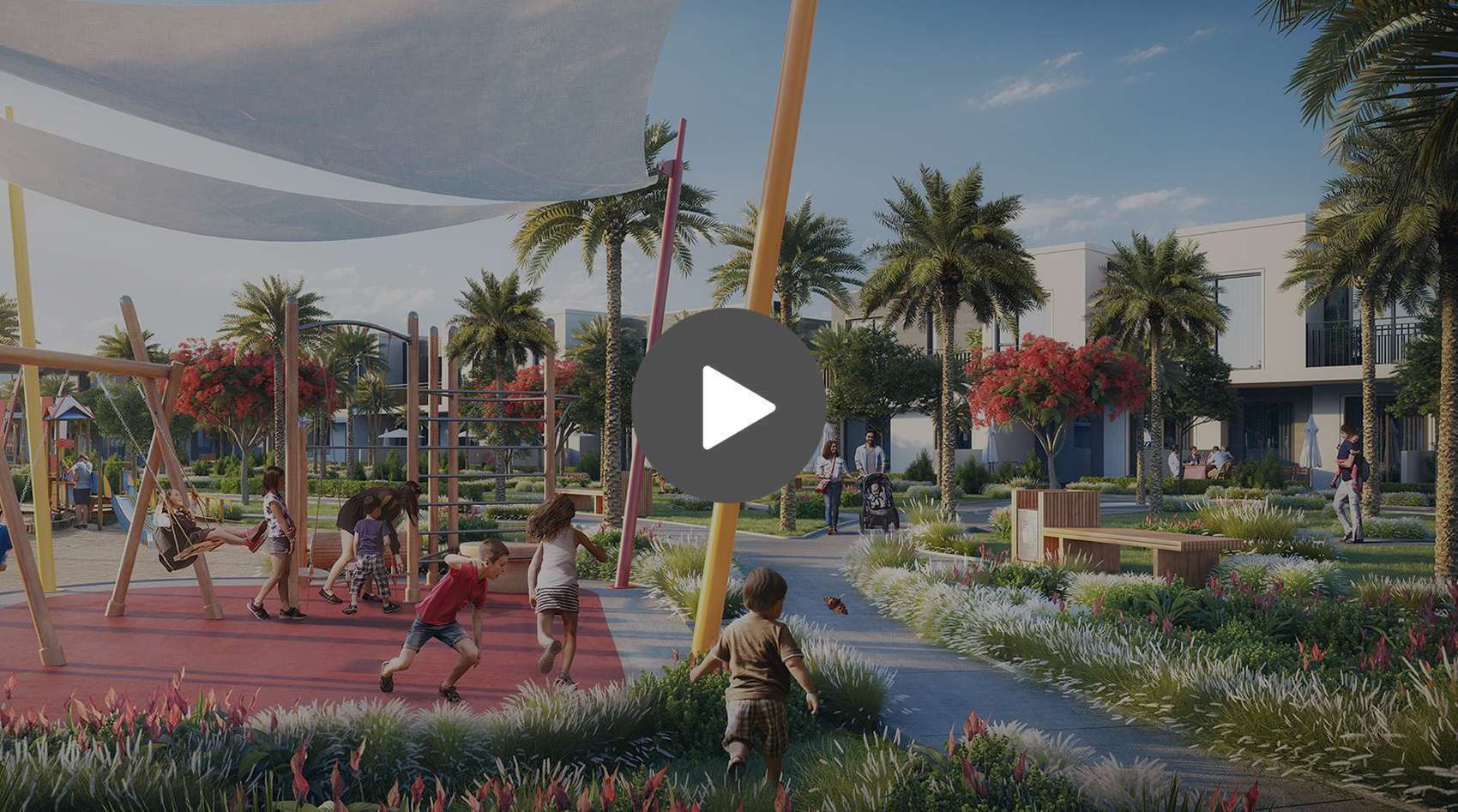 The homes will appeal to professionals working in the various business hubs in Dubai South including the Aviation District, Logistics District, Business Park, Exhibition District and Humanitarian District.
Sporting a modern architecture that assures the privacy of residents, Expo Golf Villas offer premium views of green parks and immaculate landscaping. The homes are thoughtfully designed with balconies to maximize the views, while the internal finishes are in neutral tones.
The amenities include an outdoor pool, lawn, kids play area, and shaded parking in addition to the neighborhood community centre featuring a gym and serving as a hub for social interactions.
USP'S
• Prime location assuring the increase of the property value
• The greenest upcoming neighborhood
• Access to the golf course, beautiful parks & amazing views
• Modern architecture that assures the high privacy of residents
• Well Connected & Fully Sophisticated Community
• World Class Features and Amenities
Key Investment Highlights of Expo Golf Villas in Emaar South
• Affordable Investment & High ROI
• 25 Neighborhood Parks
• Emerging 145 square km city
• Home of Dubai Expo 2020 site
• A Key Attraction – 18 Hole Championship Golf Course
• 53,000 Square Meters of Retail and F&B Space
• 05 Minutes to Al Maktoum International Airport – the largest airport in the world on completion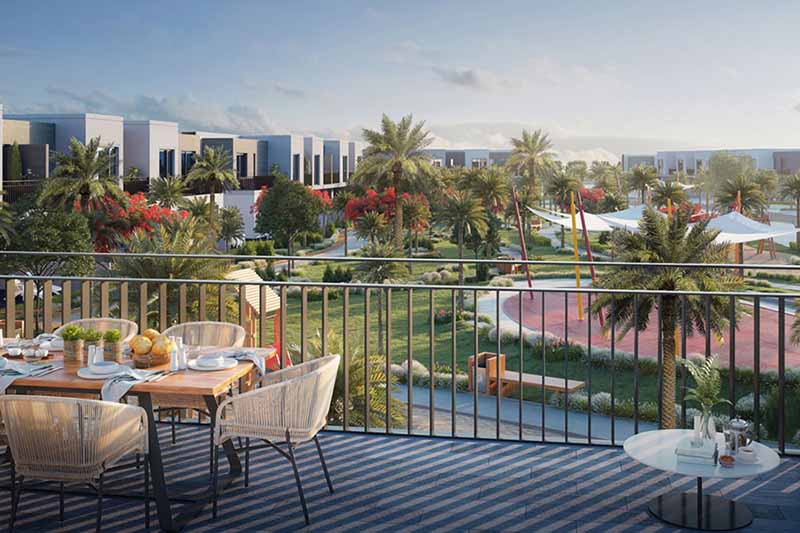 Prime Location
Emaar South is a master community being developed near the site of Expo 2020, making it an attractive destination to look forward to in the very near future due to it's attractive location it is expected that the value of the property shall increase in future, which will ultimately lead to higher rental rates. Located near the 18-hole Emaar South Golf Course, Expo Golf Villas offers a beautiful selection of contemporary homes in three, four and five-bedroom layouts.
Residents of Expo Golf Villas will benefit from access to the golf course, as well as the community recreation center and a beautiful park. They will also have access to retail and dining outlets found in the neighboring community of Golf Views.
Only seven minutes away from Expo Golf Villas, the Al Maktoum International Airport aims to handle 260 million passengers annually by 2030. With Dubai's hassle-free visa system and its position within eight hours of flying time for two-thirds of the world population, the airport is the world's future hub in the making.
Expo Golf Villas are snuggled alongside the main boulevard. Delight in the plush privileges of a private community with parks, Rove Hotel and community centre, yet still be able to reach the urban fabric of Dubai in no time.
A complete family-oriented community, Emaar South will also contain international schools, world-class healthcare clinics and first-rate dining options within walking distance.
Exceptional Interior Design
Rooms that inspire, the interiors of Expo Golf Villas are tailor-made for families. Every villa is finished in muted neutral tones to match your choice of furniture, while each room provides a light and airy space for shared memories. A generous patio & balcony will ensure your every morning breaks onto a soothing green panorama.
The Lifestyle of your Dreams
Live for the day, walk through the park, past the mosque, Rove hotel and to your family's favourite picnic spot. Visit the buzzing community centre for a gym workout as you watch your little ones having fun in the pool and play area. Alternatively, pay a visit to one of the worldclass sports facilities including an 18-hole golf course, clubhouse and floodlit driving range.
5.5 – Year Payment Plan
Dubai-based real estate developer Emaar has launched its Expo Golf Villas with prices starting at AED 999,888 for a three-bedroom residence and a monthly payment plan over five years. Located only minutes away from Expo 2020, Championship golf course and the upcoming global aviation hub, the Al Maktoum Airport, Expo Golf Villas are a fantastic investment opportunity for the discerning investor. With the 18-hole Championship Golf Course within walking distance, Expo Golf Villas are poised to deliver higher returns and strong capital appreciation. The estimated construction completion date is on August 2021.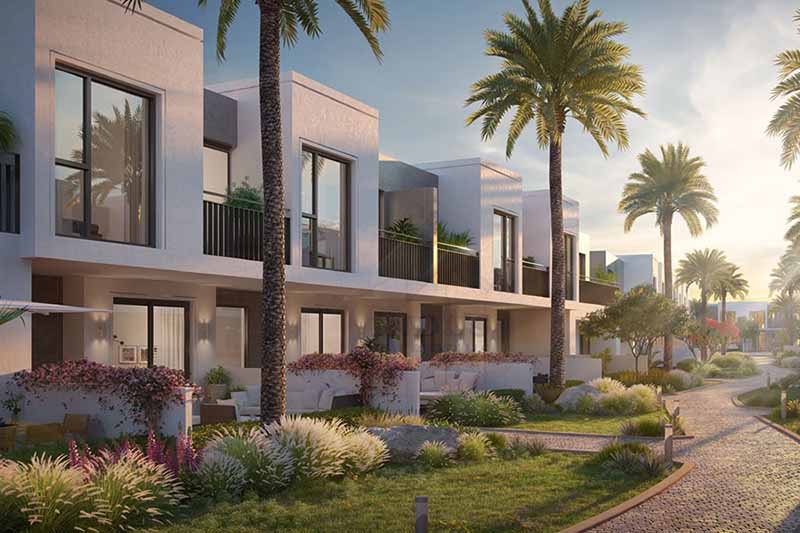 Why invest off-plan?
One of the main reasons why investors choose to buy off-plan property is the profitability it can bring even before the project reaches completion. The main advantage of buying property off-plan is the ability to secure the purchase at below market value. Some developers also offer additional discounts for investors purchasing multiple properties at one time as an added incentive.
With so many off-plan property options available in Dubai right now, you'll definitely locate which type of property will fit your needs and requirements. You need to educate yourself about the risks and rewards of buying an off-plan property and weigh your options accordingly.
However, the best investment opportunity always comes along with the most reputable property developers in Dubai such as Emaar – the developer behind some of the most iconic structures in Dubai including The Burj Khalifa, The Dubai Mall, and The Dubai Fountain to name a few.
Why Emaar?
Emaar is the UAE's premier real estate developer that has reshaped Dubai's skyline with its iconic buildings, integrated lifestyle communities and record-breaking retail and entertainment destinations. Emaar Properties is one of the world's most valuable and admired real estate development companies. With proven competencies in properties, shopping malls & retail and hospitality & leisure, Emaar shapes new lifestyles with a focus on design excellence, build quality and timely delivery.
Iconic world class projects
While many claim epic projects, very few can count true icons in their portfolio, such as Burj Khalifa, The Dubai Mall and The Dubai Fountain. By focusing on creating long-term value for consumers since 1997, Emaar sets the standard of UAE real estate, by which others follow. Today, Emaar is one of the most valuable developers in the world and the largest real estate company outside China.
The Best Investment Opportunity, With The Most Reputable Developer
Emaar as a leading developer in the UAE is known for delivering impeccable projects that really make difference in line with the expected timeline. The amount of luxury and comfort that come with the developments are worthy of the price tag and more importantly Emaar projects are known of having a very high ROI of up to 8% or more, you simply get great value for your investment.
Projects Completion on time
A reasonable real estate metric in which you could evaluate the efficiency of a developer is to study the accuracy in which they hit their time frame target. Emaar is well known for finishing the project in the specified duration and even in some cases earlier. This is true thanks to their big team of world-class engineers and management that work behind these mega projects.
A Secure Investment
It is essential to be informed about your developer reputation, background, ability to deliver projects on time before you decide to invest your money. One of the main factors that attract investors to invest with Emaar is the level of security the developer provides, this is due to the government laws that the city forces on developers to protect the investors rights. In addition the buyer of the property deposits the payment amount for the property in an escrow account held by a third party, this way the investor could be assured that the terms agreed on will be delivered as per the contract.
Vision & Future Projects
Emaar always positions itself to be the market leader in real-estate development through providing valuable and quality lifestyle in its region. With Emaar everything is bigger and better, the company's mission as a real estate company is to develop and deliver unique, integrated lifestyle and work place environments through its focus on high quality architecture, strong project execution and its customer-centric approach.
Emaar's future projects are as inspiring and marvelous as their previous projects, the company announced they will build by 2020 world's tallest tower "Dubai Creek Tower" a joint venture with Dubai Holding, this tower will surpass the current record-holder Burj Khalifa which was built by Emaar as well. The developer already demonstrated the initial plan of the project and has even listed some of the properties in the community for sale.
Global market
Emaar is well known globally with investors investing in its developments from all over the globe. The company built strong reputation globally by building few of worlds most famous landmarks in Dubai which broke several world records. This global exposure attracts lots of investors from all over the world. We do sometimes go on roadshows around different cities to showcase some of the breathtaking developments Emaar has to offer.
Why Dubai?
Expo 2020 is coming to Dubai
Dubai is hosting the next World Expo in October 2020. The Expo will attract approximately 25 million visitors from 180 nations. The announcement of the Expo in Dubai has boosted the off-plan property sector. Investors who are buying property near the Expo will receive a high ROI. The Expo's duration is six months and millions of visitors will need to rent property. The rental demand will be high, enabling landlords the flexibility to increase rents.
High return on investment
Dubai's real estate market is maturing as the city's population is increasing each year. Investors aware of the growing demographic are wisely purchasing property to supply the boost in rent demand.
Dubai's tourism industry is booming
Dubai's economy incorporates tourism, trade, business services and other industries. The construction of new hotels and real estate projects is a direct result of Dubai's growing tourism industry.
The Museum of the Future
The Museum of the Future allows visitors to experience the future through cutting-edge simulations and interactive exhibits. The museum will include scientific conferences and offer advanced courses on new scientific achievements and trends. The museum will focus on solutions to the top three challenges emerging from climate change: water supply, food security and self-sufficient cities.
Low crime rate
The sense of safety is a major advantage of buying property in Dubai. Minor crimes are also unlikely. Do not worry if you accidently leave your wallet visible in your car. It is highly unlikely to be stolen.
Superior transportation routes
Dubai is continuously advancing its transportation infrastructure. The US-based Hyperloop One is creating an expedited transportation route between Dubai and Abu Dhabi. Hyperloop One prepares to launch the world's first operational Hyperloop system, allowing passengers to travel between the emirates in pods at 1,200 km per hour. The project's goal is to provide transportation from Dubai to Abu Dhabi in 12 minutes. Hyperloop One estimates that approximately 4,000 vehicles commute daily from Abu Dhabi to Dubai.
No annual property taxes
Investing in Dubai's real estate market is tax-free. Purchasing a commercial or residential property will not include taxes. Once the property is purchased, owners will not be obliged to pay additional taxes in the future.
Dubai's population is growing
Property project launches in Dubai are estimated to increase as its population grows each year. The Dubai Statistics Centre announced that Dubai's population in January 2016 was 2.4 million and will reach 5.2 million by 2030.
Dubai seeks to become happiest city in the world
Dubai created the Ministry of Happiness in 2016. The primary duty of this ministry is to develop programs and policies to improve the happiness levels of Dubai's residents.
Gourmet restaurants, entertainment
Dubai offers unique experiences with desert safaris, luxurious spas, beaches, yacht communities, skydiving and water parks. The city is also known for its wide selection of gourmet restaurants from each region.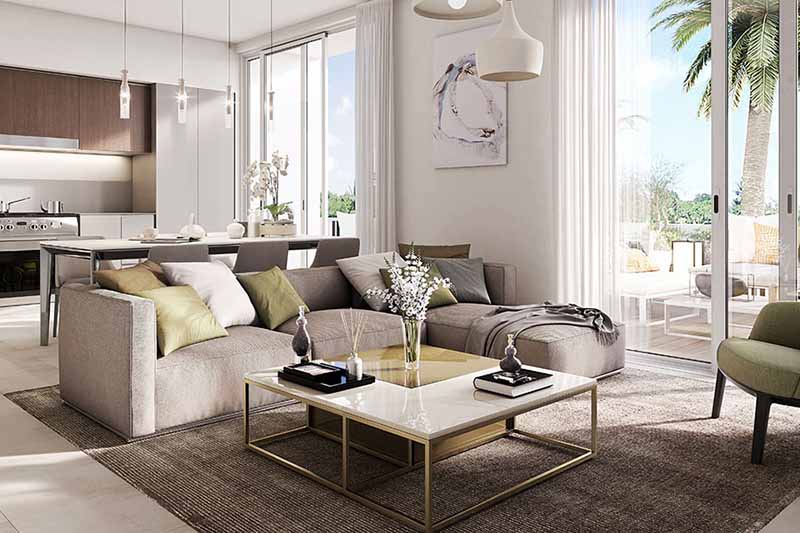 PSI – Your Dependable Advisor Towards Successful Investment
Property Shop Investment is the largest private effective real estate company in Abu Dhabi and has successfully achieved prominent brand recognition through the past decade of our outstanding and sustainable long-term performance. As a recognized and awarded full-service brokerage firm, PSI is known not only for achieving targets, but also for exceeding expectations.
Aiming for the highest performance in our industry, PSI has been pleased to receive numerous awards such as Annual Broker Awards 2018 by Emaar, Top Performer by Aldar 2017, Number One Real Estate Broker every year since 2011 in Abu Dhabi and many more.
Property Shop Investment is the preferred agent for mega developers like
Emaar Properties, Aldar, Meraas, IMKAN, Mesab, Bloom Properties, Dubai Properties, Hydra Properties, AZIZI Developments, Ellington, Manazel, Burooj, Green Emirates, Profile Group, Real Estate Bank, Damac Properties as well as major finance providers in the UAE such as ADIB, Dubai Islamic Bank, Abu Dhabi Finance, Mashreq Bank, NBAD, ADCB, Al Hilal Bank and more.
We at Property Shop Investment have gone the extra mile to satisfy our clients by providing additional services and privileges from our valuable partners and we ensure that developers will contemplate them as priority.
We compile your real estate experience and save your time and money by providing professional advisory from our highly experienced team that will guide you to select the best solutions and assist you to fully understand the project details which shall lead to ultimately achieving your goals as an investor or end-user.
Why PSI:
PSI's solid reputation in the market is based on our continuous pursue of quality and superiority in all our services
Tailor – made services to suit all demand and meet client expectations
High Online Exposure with over 50+ specialized websites owned by PSI covering all projects and areas and securing good units
Professional and highly experienced advisory team
Strong target-oriented in house Sales/Leasing team
In house Professional Marketing Team specialized in Real Estate
Budget Efficiency for Client/Project – All services are done in-house
Growing every year in terms of inventory, employees & awards.