Steps to Rent a property in Abu Dhabi
Renting in Abu Dhabi is full of mis-information. Here is your step by step, to renting a property.
When To Start Looking
The best time to start looking will be a month to three weeks before you want to move. Any earlier than this and what you've seen may no-longer be available.
What to Have Ready to Rent
To sign your contract you need a visa and emirates ID. Make sure these are at least in an advanced stage before starting your search.
How to Pick Your Guide (Broker/Agent)
Just get a recommendation. All the brokers have access to exactly the same units in Abu Dhabi so there is no need to trawl the prtals to find the unit you want, just tell your broker.
Pets
In lots of towers and compounds you will not be allowed pets, be allowed cats only, small dogs or you may be required to send a picture to the management to get permission for your dog!.
Parking
Most of the newer units will come with parking, otherwise you will need to get on-street (Mawaqif) parking (800 AED for the first permit 1200 AED for the second permit, per year).
The Offer and Acceptance Process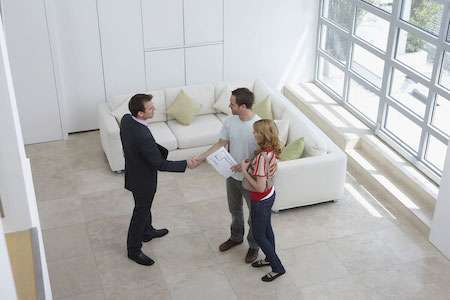 To make the offer you'll need a passport copy at a minimum.
You will then get an Offer Letter from the landlord (some landlords do not give offer letters but the bigger managers do). This letter reserves the property for you, usually for three working days (this can be more)
Once you have put down your deposit the landlord will prepare the tenancy agreement for you (government companies have their own contracts). Do not expect to get a signed copy from the landlord, they will almost never sign until you have signed first, and often not until they have your cheques as well.
Once you have paid your cheques the landlord will generate a "Tawtheeq" Agreement (they will not do this before)-this is the official Municipality contract which will register your tenancy with the Abu Dhabi Municipality.
The other document you should collect from the landlord's office is the ADDC (water and electricity) clearance for your unit. You will need this to transfer the Water and Electricity into your name (and turn it back on if it is off).
Note – You need Tawtheeq Contract and an ADDC account if you want to get a visa for your family here.
To make sure you get a fair deal from your landlord you can:
Use the two months – Article 20(3) of the Tenancy Law states that parties must "notify the other party in writing two months