Noya Viva on Yas Island
After the success of Noya, Aldar Properties launches Noya Viva. Located in the North of Yas Island, adjacent to Noya and Yas Acres, we expect Noya Viva will be just as sought-after as its predecessor.
The latest addition to Aldar Properties portfolio includes: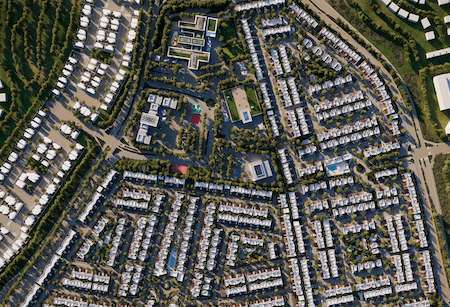 All of the above-mentioned villas and townhouses are built with sustainability in my mind. With high solar reflective roof material, highly efficient glazing/insulation and LED light fixtures, Aldar furthers their development of eco-friendly homes for the sustainably conscious
The strategic Yas Island location creates a dynamic and versatile community suitable for working professionals looking for a viable investment, families looking to relocate to Abu Dhabi's most entertaining island or couples looking to get a foot on the property ladder.
This sought-after but accessible destination, is home to an abundance of community facilities designed to enhance every lifestyle:
Adult & Children's Swimming Pools
BBQ & Picnic Area
Sports Centre & Gym
Skate Park
New Aldar Academies British School
Community Gardens
Noya Village (Retail)
Playgrounds
Multipurpose Room
Kid's Splash Pad
With flexible payment plans available, the steps towards owning your home just got more attainable:
Option 1
60/40 with 10% down payment
*2% discount on final price when selecting this option
Option 2
50/50 with 5% down payment
Option 3
40/60 with 5% down payment
With construction expected to begin in the last quarter of 2021 and handover scheduled for the first quarter of 2024, the announcement of Noya Viva shows faith in the strength and resilience of Abu Dhabi's real estate market.