Move to Al Reem Island
Finding the right home and location is crucial to your quality of life. Keeping up to date with where is best for your family to live. Here we are delighted to share with you a view of living in Al Reem Island.
Al Reem Island Attractions
Reem Island has proved to be the fastest growing neighborhood within Abu Dhabi and is very popular with both expats and locals offering a great multi-cultural community, At Al Reem Island you have diverse communities where you can live at, offering you the most upscale and premium amenities, facilities, quality services and new lifestyle where it matches your needs. Now you can choose your dream home ranging from studio, 1BR, 2BR, 3BR, 4BR Apartments, 3BR Townhouse & Penthouses, in Different communities such as ( Marina Square,Gate district,Shams Abu Dhabi, City of lights and Najmat Abu Dhabi). there has been lots of demands to live at Al Reem Island because of its spacious apartments, high end designs/fit outs, free parking's & affordable prices and service charge, along with 24/7 security in each tower. Residents will be able to enjoy high end malls such as Galleria mall at Al Mariah Island and Boutik Mall in Shams Abu Dhabi, in addition to international schools and universities like Repton School and Sorbonne University, further to the world- class hospital " Cleveland Hospital" and much more.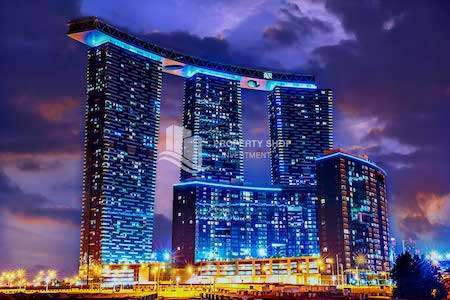 Al Reem Island Popularity
Al Reem Island is growing popularity day by day due to its urban environment, the tall glass building, waterfront, Greenery Landscapes and Abu Dhabi Skyline view from your terrace. Another factor of Al Reem Island popularity that it has become an affordable place to live in Abu Dhabi, the prices of the apartments for sales and for rent keep decreasing since last year, no traffic, and brand new towers compared to Abu Dhabi Buildings, well maintained & clean community and secured investment for the investors. One of the aspects of living a healthy lifestyle is basically choosing the right life style at the right place, Right now in Al Reem Island where your kids can enjoy swimming pool, tennis courts, basketball courts, gymnasium lots of kids play area, while the parents can enjoy jogging in the walking trails, or dining in the most prominent restaurants & coffee shops. The development of Al Reem Island is yet to be over, more and more luxury residential towers are yet to come and this will definitely add a lot of value to the island. Al Reem Island has really become a desired and an unavoidable place to live. Come and move to Al Reem Island and live in one of the finest modern developments in Abu Dhabi.
Our Property consultants who are highly dedicated team will help you to relocate to your dream home.