Why Landlords Need Property Management
"Ever since 2007 Property Shop Investment had high goals regarding the quality of services in the real estate market of Abu Dhabi. Our goal was to deliver high end services on a market that was in a continuous growth, with new Investment zones in Abu Dhabi and opportunities for expats to commercial properties. Our focus is to deliver excellence, on creating offers that add value to any transaction. Today our services are strategically diversified to satisfy the current needs in the market for investors and end users, as we are continuously developing and sustaining initiatives to answer to future requirements from our clients.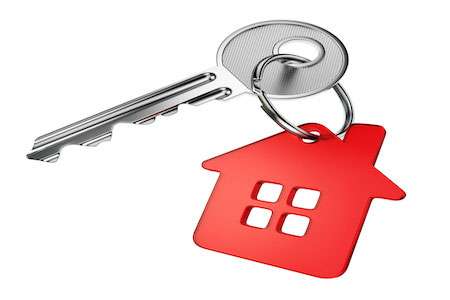 Today we want to highlight on one of our important services which is "PROPERTY MANAGEMENT " Property Shop Investment (PSI) has a centralized property management department, which manages residential, commercial and industrial properties on behalf of Landlords, whether they are in Abu Dhabi or abroad , to preserve the value of their properties and allow income generation.
Before going into more details, we will answer your questions which might be in your mind.
Why do I need Property Management?
Why to choose PSI to manage my property?
How we differ from the other Property Management companies in Abu Dhabi?
What do we guarantee?
Why do I need Property Management & what benefits I will get?
Managing your property in renting is effectively business decision and you need the business to succeed after all. Property Shop Investment (PSI) will remove your stress and worry in renting or managing your property and will increase the value of it to be a successful business proposition. For example if the rent is unpaid, we will get into it immediately and accept no excuses. Or the rent needs to be increased our team will advise you of that too. Property Management keeps you up to date every step of the way and you will be surprised what benefits it can comes from it on scale of financially, legally and future wise.
Hiring Property Management Company can increase the value of your property through many ways. For example ignoring maintenance problems can end up costing you a lot of money, that's why when you hire a professional property manager he will be aware and will give quick response of customer services. Property Management will increase the value of your property by finding good and trustworthy, reliable tenants will be able to pay rent on time and in the long- term whenever you decide to sell your property, you will have advantage than others in the market from the investors perspective because he will be sure that that property in a very good condition, well maintained and there is no major problems in the apartment.
On the hand, property management helps you to avoid legal problems such as; tenant can sue for lease termination or eviction. Our team is well known of regulation like HBMC ( Housing and building maintenance code) they will offer advice on the best course of action concerning tenant evictions, lease termination or rent collection to keep you from facing legal suits or pay hefty fines. In addition to the previous benefits, we can assure our agent will find for you the best tenants, we will take care Moving in & out Management. Especially if you are living outside Abu Dhabi our team will handle the moving process very smoothly (documents, contracts, collecting rent and transfer them to your account) without any extra fees.
Why to choose PSI to manage your property?
Property Shop Investment (PSI)will treat your property as if it was our own, we always listen what you want and our level of communication is second to none. Our main purpose is to offer a hassle-free investment by increasing your property's value and maintaining its protection both physically and financially. When we added this service to our company we made sure that we hire professional team to serve the best service to you in order to give you high quality services. Our Property Management is focusing on three main aspects.
Lease Renewal: basically our teams will assist you with the renewal of his/her existing lease, our team will advise on existing rental rates for the tenant for them to have an idea for the next lease.
Maintenance services: our team priority will be focusing on solving problems before they occur, and offer you a complete peace of mind & to ensure your property is being maintained at your standards. We will handle the snagging & handover on your behalf and give you a detailed report of the condition of the property before tenant moving in. in addition our team will provide other services such as (cleaning, painting services, handyman, air condition, plumbing, pest control and civil works).
Facility management: Our property management team manages space, infrastructure, and people along with carrying our administrative tasks.
How we differ from the other property management companies?
Trusting someone with your home or investment property is really big decision. Our professional and experienced agents will manage and maintain your property with integrity and respect. Also an important factor that has been shared from our clients is our competitive pricing and quality of service is the reason why so many people choose and trust us to manage their properties. We differ from other companies that our team take full responsibility for all the services that needs to be done for the property and implement every service is mentioned in the contract unlike other companies. Our team will give 24-hour support for the property 6 days in a week day and night. In terms of pricing we charge 5 % for property management and 3% for lease management. At the end of the day price for comfort and freedom it it's affordable is a strategy for the long run.
What do we guarantee?
Best contribution Property Shop Investment (PSI) can give is giving you a peace of mind with knowing your investment in very good and reliable hands.
Increase the value of your property.
Secure your property and ensure it is rented out in a timely manner.
Attention to details and keep your property in the best condition.
Provide you with financial reports for your property.
Manage all your payments and deposits to your account.
Higher quality tenants, No dealing with evictions.
Lower maintenance and repair costs
Specialized areas:
Reem Island
Raha Beach
Al Reef, Al Ghadeer, Hydra village
Golf & Raha Garden
Saadiyat Island
Yas Island
Abu Dhabi city
Without any doubts, Every Property owner has goal in his mind: Generating more revenue while keeping cost down to minimum (Increase return of Investment). The simplest way to do this is to hire the right agent, who will be your key to a stress-free, secure income stream and would know what to do & when to do it.
List with Us