Dubai, a vibrant and cosmopolitan city, offers a plethora of excellent residential communities, each catering to various lifestyles and preferences.
For families seeking the perfect home, the abundance of choices can be both exciting and overwhelming.
Finding the ideal family-friendly area involves considering essential factors such as proximity to schools, workplaces, amenities, and of course, budget.
Family-Friendly Areas with Villas:
Dubai boasts several well-designed villa communities that provide ample living space and privacy, making them ideal for families.
These communities also offer proximity to family-friendly attractions and other essential amenities. Let's explore some of the best residential areas in Dubai that feature an impressive range of villas:
If you seek an escape from the hustle and bustle of the city, Arabian Ranches presents an idyllic suburban lifestyle for families.
This masterfully planned villa community offers large, spacious homes, perfect for families seeking privacy and comfort.
The area hosts periodic Market Days and community barbecues, fostering a strong sense of community and togetherness.
Mirdif, with its elegant European-style villas for rent, offers an ideal environment for families.
This community is known for its modest price tag and upscale lifestyle, making it one of the most preferred areas for families in Dubai.
Mirdif is well-connected, with proximity to Dubai Festival City, Academic City, and Deira City Center, ensuring convenience for daily commutes.
Explore More Residential Area in Dubai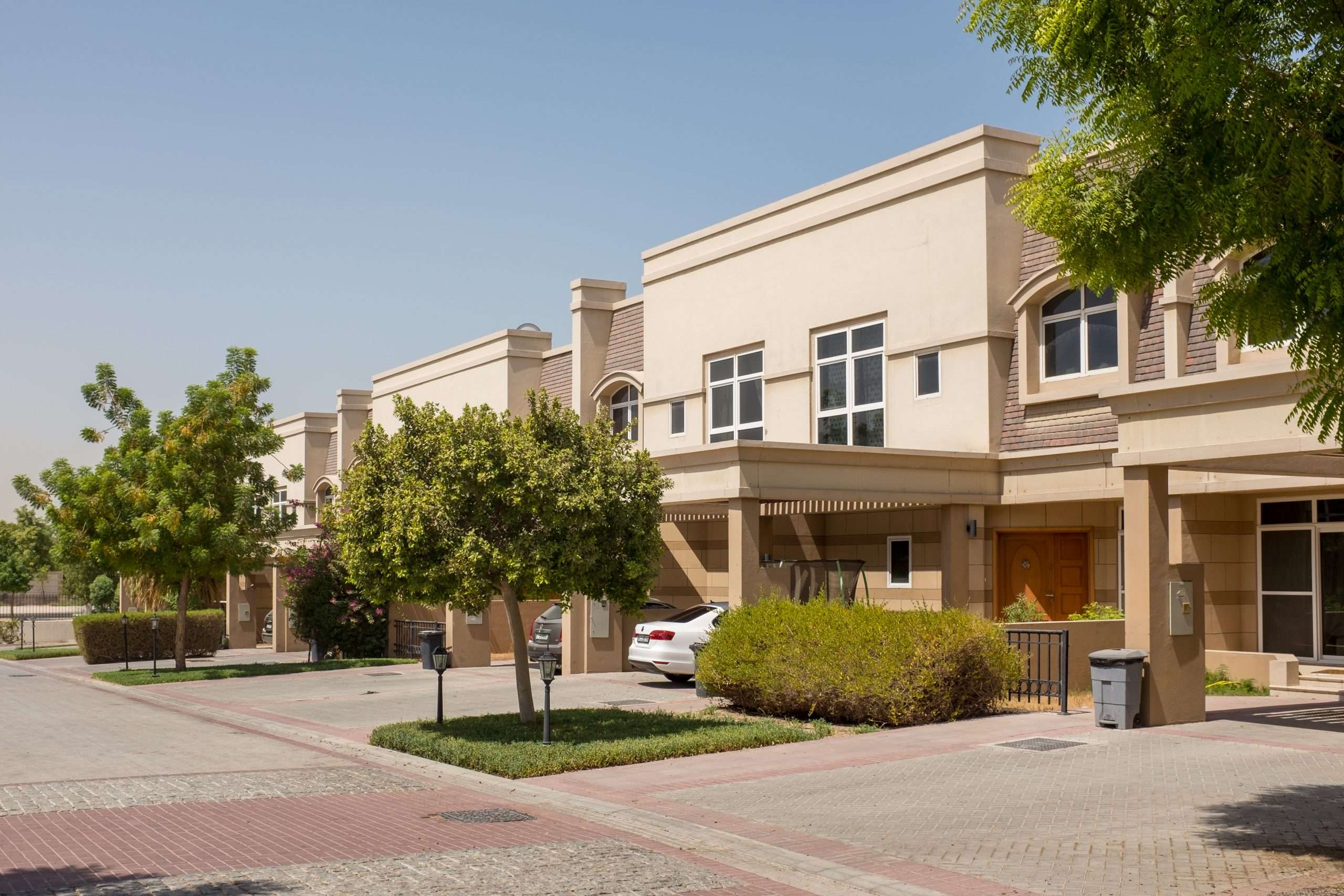 Al Barari is a green sanctuary that offers an ideal space for families seeking an eco-friendly lifestyle.
The area is popular for its villas available in 3 to 6-bedroom configurations, providing ample living space for families to enjoy.
Al Barari is a perfect choice for families looking to foster a strong connection with nature while residing in Dubai.
Jumeirah boasts a collection of villas that are just a stone's throw away from the iconic Jumeirah beach.
The area is home to premier schools, including Jumeirah College, King's College, and GEMS Jumeirah Primary School, making it an attractive choice for families with children.

Emirates Hills, a part of Emirates Living, is predictably one of the top places to live in Dubai for families.
The community offers easy access to retail centers, parks, and offices, making it a firm favorite among families.
Emirates Hills is known for its pet-friendly environment, providing families with the opportunity to bring in their furry friends.
Mudon, a prestigious project by Dubai Properties, offers a tranquil gated community in the center of Dubai, making it popular for renting villas.
The area is close to attractions such as The Trump International Golf Course and Dubai Polo and Equestrian Club, providing plenty of recreational opportunities for families.
Dubai offers a wealth of family-friendly residential areas, each with its unique charm and allure.
Whether you prefer the green tranquility of Al Barari or the vibrant beachside atmosphere of Jumeirah, we will assist you in finding the perfect home for your family's needs.
Our team of experts is dedicated to providing personalized guidance and support to ensure you make the best decision for your family's future.
Embrace the joy of family living in one of Dubai's finest communities, and let Property Shop Investment (PSI) be your trusted partner in this exciting journey.
Click Here To Contact Us For Real Estate Property