How to sell or rent your property in Abu Dhabi
Whether you've sold/ leased your home ten times or you're going to be selling/ renting for the first time, there are things that you need to know before listing your home for sale or for rent.  There are many landlords who think the home selling process is very easy and do not take any preparation.  This is not true, in most cases, so before you sell/ rent your Property, there are several things that you need to know before starting the process.
Top Main Things You Need To Know Before Selling your Property
Gauge your finance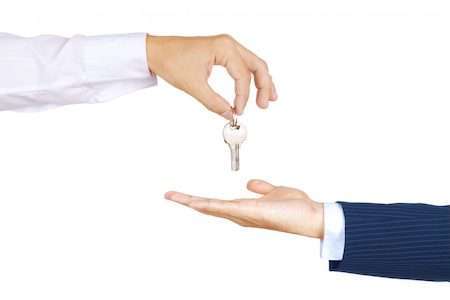 Before taking the final decision to sell your property, you need to have the full understanding of how a property sale will affect your budget and net worth. Estimate what is your new mortgage or rent after you move out in case you are occupying your own property because your next living situation will affect your monthly budget. After you calculate your financial situation and decided to sell your property, calcaute the equity of your home.
Hiring a great agent is extremely important
It is really important to select the right agent to sell your property, because each real estate agent has different selling techniques, ways to market your home and different skills level, in addition to these reasons agent have the full knowledge of the real estate market, value of the property, what documents you should prepare before the transaction and also real estate agent will know how to grab buyers and how to market your property because It will not be his first time. Make sure your agent is trustworthy, Make sure he has the full knowledge of what he is doing and make sure he is advertising your property under your terms and conditions but in the same time listen to his advices and consultation because he can be more expert than you in this field.
Gathering information, paperwork, and documents.
Before your real estate agent marketing your home, you need to provide him with the right information and documents so he can sell your property in the right way in front of his potential buyers. In each sales or lease process there is a paperwork you need to give to the agent either the property vacant or tenanted.
In the below section I will help you by knowing what exactly you need to prepare to your real estate agent.
What type of paperwork and documents should be gathered when selling a home?
Valid Passport , Visa, Emirates ID copy
Original SPA ( Sales and purchase agreement ) – Ownership Document
Mortgage outstanding with current bank
POA ( Power of attorney ) if applicable. for example: You are living outside Abu Dhabi and you will not be able to come, so you should always have a backup and make a POA to finish the sale process on behalf of you. What should be included in the POA :

POA should be valid.
POA should be very specific about buying, selling and receiving moneys.
Full name of unit owner & the assigned POA should be mentioned in the document.
Full unit details ( Unit No, Building Name, Area , Apartment or villa )
Should be notarized. For example you live outside Abu Dhabi you need to obtain the legal documents from the notary, and then attest it at the local ministry, then attest it from the UAE embassy in the country of residence and send it to UAE to be attested at ministry of foreign affairs.

Water & electricity Bill if the property is rented and in case the property is vacant, you need to provide clearance with zero outstanding for water & electricity from ADDC
Preventive Maintenance agreement if any.
Original Leasing contract. if the unit is leased you need to provide to the new owner the below :

Balanced rental refund cheque ( if applicable)
Security deposit
A Pre- listing inspection is a good idea
Before putting your property in the market, you need to hire a professional inspector to inspect your property and make it attractive & well maintained as in if ( to be cleaned, painted , no leak, etc..) to the buyers because at least he/she will find some issues, and make sure the inspector gives you a full details report to handed over to the buyer because it is one of your obligation to handover the property to the new owner in a good condition, and if you don't have time for this hassle you can as some landlords make an agreement with the new owner for example: You can reduce the selling price for him instead of wasting your time and hire inspector.
Pricing the property right from the beginning
The most important factor property sale is to price your property in the range of the market because if you choose to sell your home at a higher price from the beginning no one will be interested to look at it that's why hiring a real estate agent is extremely important because he will guide you about the price range, value of your property, how much to negotiate with the buyers. In another word real estate agent should sell your property as if it's for him.
Preparing your property for showing
You need to make your property appealing in front of the potential buyers so you can keep them interested. Be flexible when anyone decides to see your property.
Top Main Things You Need To Know Before Renting your Property
Prepare your home
Tenants are selective when it comes to renting a property in UAE Market because of the increased availability rental homes, so make sure you clean the home and deliver your property in a very good condition, means you need to make sure everything in the property working in a proper way before the tenant moves in, because it will be in your benefit for later stage when the tenant is happy with occupying your apartment and you will not suffer from finding another tenant each year.
Hire a professional Agent
Renting a property looks like a simple task, but it is highly important to hire a professional agent to make sure you following the right laws and regulation of the UAE.
Set a competitive price
Choose a consultant who has knowledge of local rental prices and make sure you highlight all most valuable aspects of your property.
Maintain
Solid maintenance is the key to a satisfied tenant, so make sure you hire professional maintenance team ( Click here to know more about property management )
Be flexible with the viewing
Ensure flexibility of viewing timings to increase the speed of the leasing process. Means you need to set 2-3 times a week for potential tenants to view your property.
Be flexible with your asking price & number of payments
From the beginning you need to set a price in the range of the market & to be competitive in the same time. When I say competitive you need to inform your agent what are the unique features about your property and about the area.
These are main steps to be followed before renting / selling a property but do not limit yourself with these steps, if you would like more gaudiness don't hesitate on calling us at: 600548200
Why you need to Select Property shop investment (PSI) as a first choice for you as a LANDLORD?
PSI is the Real Estate Company in Abu Dhabi have own specialized Portal for each community
Multi- services: Residential ( Apartment , Villas, Townhouses ) and commercial ( Commercial, retail, showroom ) ,Sales and leasing, Property management, rentals.
Proper Advices on the market value of your property, Property guidelines , prepare all the documentation required for the sale
Smooth agreement and transaction on the sale/ leasing process between you & the buyer
Strong Marketing channels across our website, print, social media and online property portals
Fully trained team whom aware about the property transaction to protect all the parties benefits.
Our area specialized listing officers has a deep knowledge awareness about all related to your property.
Professional photography: To show your property in best terms ( 2D & 3D Floor plans, Virtual tours and videos, Graphic design for online and printed material )
Highest online exposure & Data base in Abu Dhabi Real EstateOwning a fully updated- upgraded property library in Abu Dhabi
List Your Property