Exclusive Islands and Waterfront Properties: Unique Real Estate Offerings in Abu Dhabi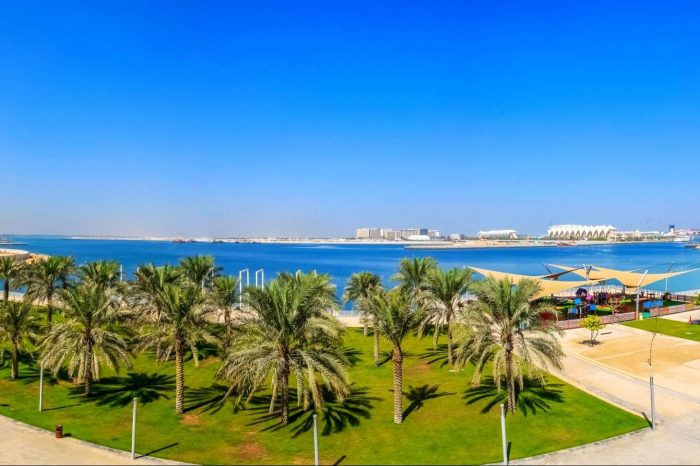 Abu Dhabi, the thriving capital of the United Arab Emirates, is renowned for its opulent lifestyle, iconic landmarks and cutting-edge architecture.
Among its most captivating real estate offerings are the exclusive islands and waterfront properties that redefine luxury living.
We will delve into the allure of these unique real estate offerings, unveiling the enchanting world of paradise-like islands and breathtaking waterfront residences that Abu Dhabi has to offer.
Abu Dhabi Real Estate Market: Trends, Opportunities and Challenges
The real estate market in Abu Dhabi, the capital of the United Arab Emirates has witnessed remarkable growth and development in recent years.
With its booming economy, strategic location and visionary urban planning, Abu Dhabi offers a wealth of opportunities for investors, homebuyers and developers.
Discovering Exclusive Islands:
Abu Dhabi is home to a collection of exclusive islands that cater to the most discerning buyers. These islands offer a secluded haven away from the bustling city, combining privacy, tranquility, and breathtaking natural beauty. Here are some noteworthy facts:
Nurai Island: Nurai Island, often referred to as the "Maldives of Abu Dhabi," is a private island paradise boasting pristine beaches, luxury villas, and panoramic sea views.
See More Unique Residences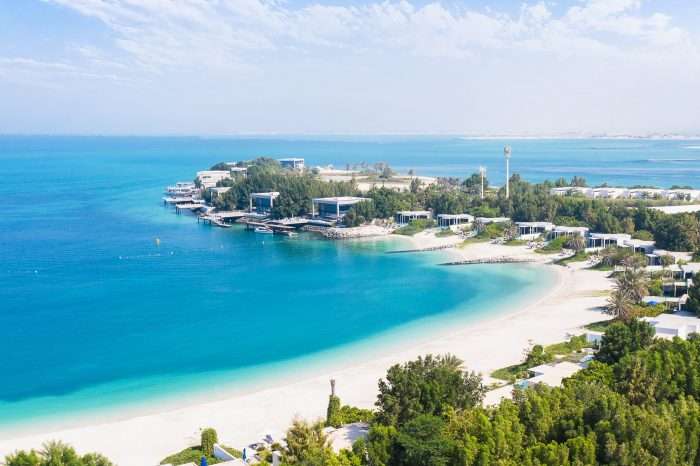 Saadiyat Island: Saadiyat Island hosts a blend of cultural landmarks, golf courses, and beachfront properties, providing an enriching and luxurious lifestyle.
Abu Dhabi's skyline is adorned with luxurious waterfront properties that offer stunning views and easy access to the Arabian Gulf.
These properties redefine modern living, combining lavish interiors with unparalleled oceanfront settings.
Consider the following highlights:
Al Raha Beach: This vibrant community features a mix of residential towers and beachfront villas, creating an exclusive waterfront living experience with access to pristine beaches and entertainment facilities.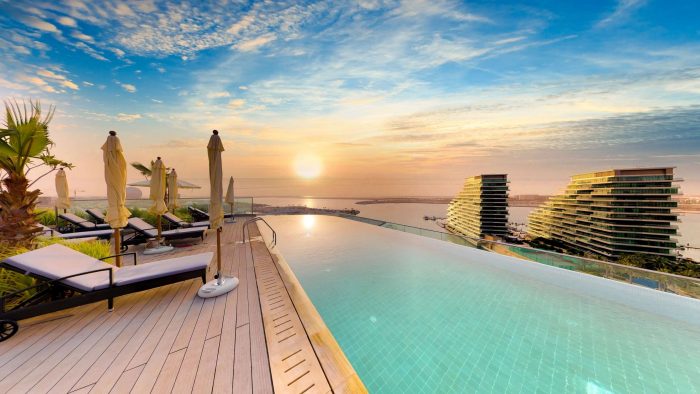 Al Bateen Residences: Located on the western tip of Abu Dhabi island, Al Bateen Residences offers upscale living with spacious balconies overlooking the waterfront and marina.
Unique Features and Amenities:
Exclusive islands and waterfront properties in Abu Dhabi offer a range of features and amenities that elevate the living experience:
Private Beach Access: Many properties provide direct access to private beaches, allowing residents to enjoy the sun, sea and sand in unparalleled comfort.
Marina Facilities: Some developments offer private marinas for yacht owners, enhancing the maritime lifestyle for those who appreciate nautical adventures.
World-Class Leisure: Residents can indulge in luxurious amenities such as spa retreats, fitness centers, fine dining establishments, and cultural attractions, all within the vicinity of their homes.
Investment Potential:
Investing in exclusive islands and waterfront properties in Abu Dhabi can offer substantial long-term benefits:
Appreciation: These properties are often considered prime real estate, with potential for strong appreciation due to their limited supply and high demand.
Rental Income: Owners can generate rental income by leasing out their properties to expatriates or tourists seeking an unforgettable experience.
Abu Dhabi's exclusive islands and waterfront properties offer a glimpse into a lifestyle that seamlessly blends luxury, nature and sophistication.
From private island escapes to elegant waterfront residences, these unique offerings redefine what it means to live the good life.
Whether as a home or an investment opportunity, these properties present a gateway to an exquisite living experience that only Abu Dhabi can provide.
Explore the beauty and allure of these real estate gems and discover a world of opulence on the shores of the Arabian Gulf.
Discover More Integrated Properties in Abu Dhabi