Apartments for sale in Park View Tower, Reem Island.
How often do you sit down with your family and think through before buying a house?
Maybe often or maybe not at all, it's imperative to sit down with your family which includes the children and make them part of a house purchase. A house most often appeals to the adults in the family but is it child-friendly, accessible to nearby supermarkets or close enough for you to rush into a hospital in times of emergency?
Not often do you find a house that keeps everyone in the family happy and just caters to the needs of the purchaser. Mesab Ltd has come out with a housing project that has facilities that fulfill a family's complete need. It not only caters to the buyer of the house who often is a male but the woman and the children also.
The Park View – luxurious apartments for a happy and content family
Situated within Shams Abu Dhabi on the Al Reem Island, The Park View is just 40 minute drive from the Abu Dhabi International Airport. The location consists mainly of residential apartments with neighboring islands; Saadiyat and Al Maryah. Located in the most sought after residential and commercial community in Abu Dhabi, Al Reem Island is an international mix. The place has the interest of different nationalities as it's a free zone in Abu Dhabi where foreign nationals can buy property as leasehold.
The Park View features to look forward to
Strategic Location
Close proximity to academic institutions and nurseries such as Repton Foundation School, Mosaic Nursery, Hummingbird Nursery Abu Dhabi, Al Reem School, Playhouse Nursery, Playhouse Nursery and Sorbonne University. Residents can find supermarkets at convenient locations around the neighborhood on Al Reem Island that include Waitrose, Almaya Mart, Carrefour and Zoom. Medical services are minutes away from Al Reem Island(Burjeel Hospital and Cleveland Clinic Abu Dhabi). Enthusiastic shoppers can shop from Boutik Mall and Galleria Mall. Also, residents of Park View can access many restaurants, pharmacies, medical centers, schools, nurseries, shopping malls, banks, gyms and a lot more that is built or being built on the island.
Elaborate & Exciting Layouts
All the apartments include spacious balconies and terraces. The rooms are all master bedrooms. Most of the units have maid and store room, open and closed kitchen, different types of units that suit all family needs, high end fittings and built in wardrobes. Luxury marbles, floor to ceiling windows, secured and safety balcony glasses.
Attractive Payment Plans
Competitive pricing of all unit types compared to ready and off plan projects in the same area .Best price per sq ft compared to similar off plan projects in the same area. Attractive and flexible payment plan.
Amenities & Facilities
The Park View has 15 parking slot for retailers, 9 parking for visitors and also extra parking which can be purchased. Adults and kids swimming pool, kids play area, gardens on the podium, sauna, gym, and yoga room.
Intelligent Construction
The way is structured and building is in a twist that makes all the views without any blockage. 40 meter higher than the surrounding projects.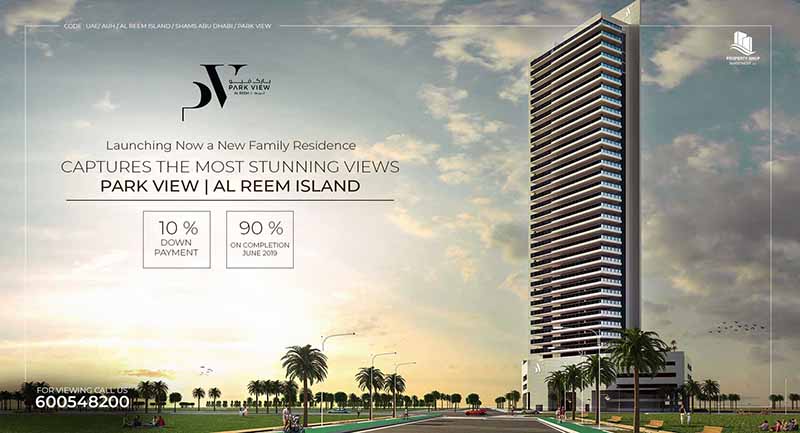 Book your spot to meet our team and experience the highest standards of living arrangement set to offer a soothing family lifestyle in Abu Dhabi.
Learn More