Advantages of Buying Off-Plan in Abu Dhabi
Buying real estate 'off-plan' refers to committing to buying property that is not yet built. For potential homeowners and property investors, buying off-plan can offer a more affordable and flexible solution for buying property. We take you through the top five reasons to purchase an off-plan property in Abu Dhabi.
1. Lower Prices
Newly launched off-plan projects are often offered at significantly lower prices. Attractive offers and flexible payment plans making the investment more affordable in comparison to completed development. With numerous projects on offer across the capital, developers off flexible payment plans that require little deposit, payments over the construction process and post-handover payment plans, making it easier for investors and first-time buyers increased opportunities
2.Capital Gains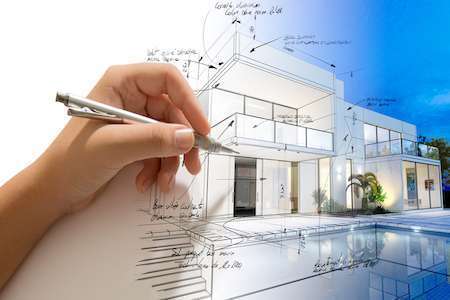 With the property market in the UAE growing on a yearly basis, the value of off-plan properties is likely to increase upon completion. Despite whether you are still paying for the property in phases as part of a payment plan or post-handover payment, the chances of seeing an increased market value of your property are high. You should expect to see significant capital gains should you decide to sell your property before or after completion. e
When considering buying an off-plan property, it is important to consider the popularity of the area as this will affect the market value. You also need to make sure that the community is being development in line with the development of your property, once the community is also complete you should expect to see an increase in the property's market value.
3.Return On Investment
For property investors who are looking to buy-to-let, rental income is an important factor to consider. With new projects and phases of existing projects being announced regularly, you will likely receive high rental yields from your property investment.
4.Buyer Protection
Buyers who decide to purchase off plan properties are protected against delays, cancellations and fraud across the UAE. Payments made for off-plan properties by buyers are to approved banks and are verified by a property consultant. These funds are only accessed by developers once the project has reached a previously disclosed stage of completion.
Developers are also required to pay a construction fund guarantee as well as a guarantee performance bond to protect buyers, and ensure that the developer can afford to complete the project. Potential delays are often expected with off-plan projects and you can discuss your options regarding this with your dedicated account manager
5.Project Variety
New communities are being built across the capital to coincide with the infrastructure development as part of the 2030 plan. Whether you are looking to buy an off-plan apartment or villa, there are a variety of price-points and locations to choose from in Abu Dhabi
You can take a look at the best investment areas in the capital HERE
Off Plan Projects: