Unveiling the Finest Family-Friendly Communities in Dubai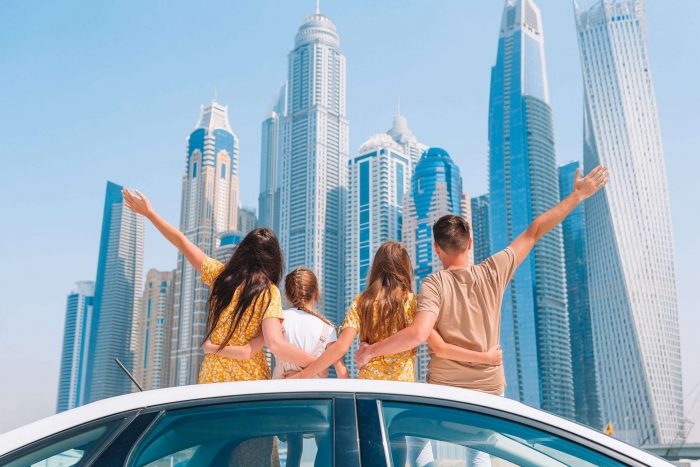 Dubai, a vibrant metropolis known for its allure and opportunities, presents a multitude of choices when it comes to settling down with your family.
The city offers an array of family-friendly communities, each with its unique attributes, making it essential to delve into the details to find the perfect fit for your loved ones.
We unravel the top family-friendly communities in Dubai, considering essential factors like proximity to schools, supermarkets, play areas, and overall affordability.
Embraced by lush surroundings, Jumeirah Village Circle (JVC) stands out as a haven for families seeking an idyllic setting. Boasting numerous parks, grocery stores, and restaurants in its vicinity, JVC ensures convenience and a peaceful environment.
Competitive rents and a plethora of schools make it a magnet for families looking for an optimal blend of comfort and education. Indulge in the delightful Lebanese offerings at Karya Bakery, especially the Manakeesh, or relish an amazing Lebanese grill platter at Lokmat Baladna. Big Cheese is your go-to for a satisfying pizza and pasta experience.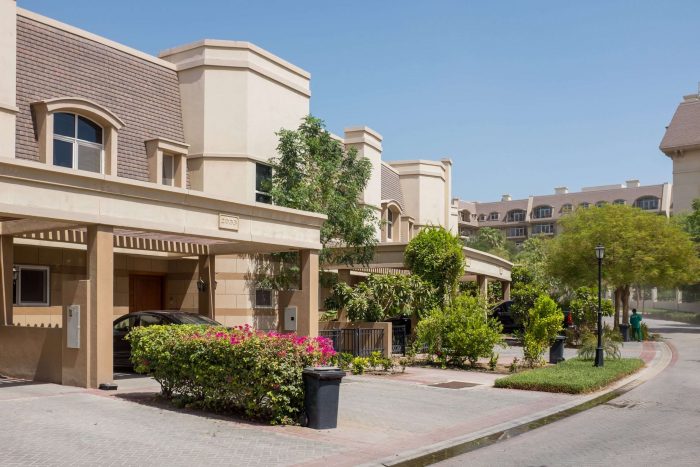 Mirdif
Mirdif is a diverse and family-oriented community in Dubai, offering various housing options from villas to apartments for families of all sizes and budgets.
It provides a range of schools, parks, and shopping centers. Its strategic location is ideal for those working near Dubai International Airport, Sharjah, or old Dubai. Mirdif features schools like Mirdif Private School, Small Steps Nursery, and Star International School. Entertainment options like Vox Cinemas, Uptown Mirdif, and Last Exit Khawaneej, as well as outdoor activities at Mushrif Park, make it an appealing choice.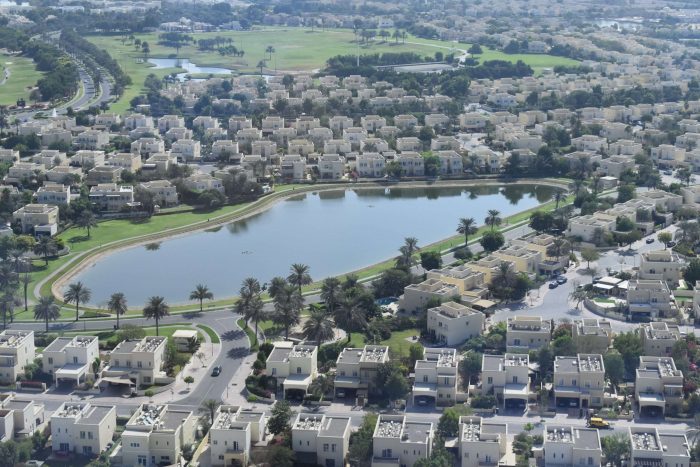 Meadows
The Meadows gated community epitomizes an idyllic setting for families, especially attracting affluent expats seeking safety and exclusivity. Adjacent to the Montgomerie Golf Course, this community offers a tranquil backdrop for relaxation and recreational activities.
The Meadows Town Centre provides an abundance of options for dining and shopping, with Monty's in the Address Montgomerie, Asia Tang, and Crave Shack in the Springs Souk being popular choices for casual dining.
Designed for fitness enthusiasts and large families with children or pets, Reem emerges as a prime choice. Abundant tennis courts, swimming pools, and well-equipped kids' play areas are thoughtfully scattered across the community, catering to diverse preferences.
The proximity of the Al Qudra Cycling Track ensures that cycling enthusiasts have a dedicated space for their passion. Adding to its allure, the community even features the Mira Dog Park, a delightful space for four-legged family members.
The Town Centre within Reem encompasses all essential amenities, including Spinneys, a salon, barber, dry cleaner, pharmacy, and a variety of restaurants.
Discovery Gardens
Discovery Gardens emerges as a go-to community for families seeking a balance between quality living and cost considerations. Characterized by low-rise apartment towers and ample green spaces, it presents an inviting environment for families. Community swimming pools and tennis courts offer perfect avenues for outdoor activities, keeping both adults and children engaged and entertained.
Moreover, its strategic proximity to Ibn Battuta Mall and the Metro ensures ease of access to essential amenities and entertainment. Discovery Gardens is a self-sufficient community, offering an array of services and facilities, including supermarkets, petrol stations, cinemas, restaurants, laundry services, gyms, schools, and healthcare clinics.
Choosing the ideal community for your family in Dubai is a significant decision, one that necessitates a thorough understanding of the available options.
The communities outlined here represent the epitome of family-friendly living, each offering its unique advantages and amenities.
Delve into our extensive community guides to make an informed decision that aligns seamlessly with your family's preferences and lifestyle, ensuring a harmonious and fulfilling living experience in the heart of Dubai.
Discover More of UAE Family-Friendly Communities