The Booming Commercial Trends in Dubai's Real Estate Market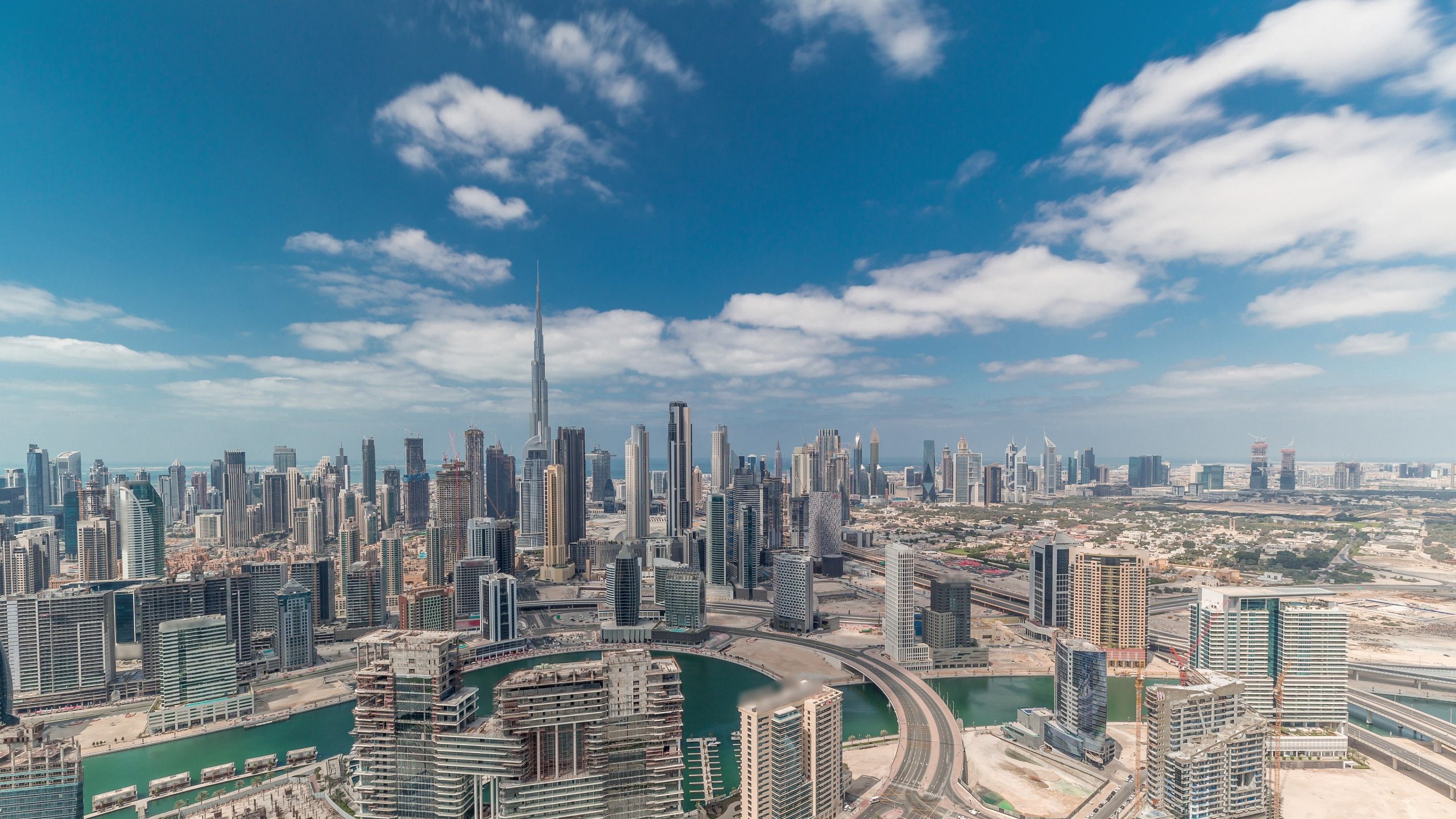 Dubai, the crown jewel of the United Arab Emirates, is renowned for its awe-inspiring infrastructure, architectural marvels, and a plethora of employment opportunities that attract individuals from across the globe.
It comes as no surprise that the Dubai real estate market has been on an upward trajectory for several decades, making it a prime destination for entrepreneurs looking to invest in commercial properties.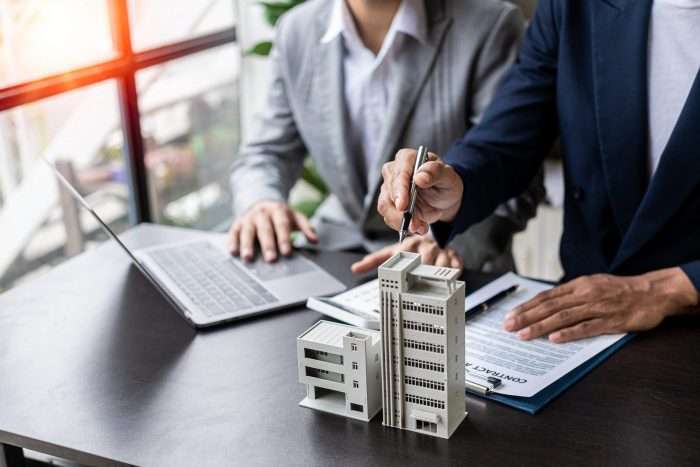 Buy Commercial Property in Dubai
Dubai's status as a thriving commercial hub, encouraging entrepreneurs to consider purchasing commercial real estate.
Experts suggest that expatriate entrepreneurs with a solid business plan should seriously consider buying, given favorable market conditions. This can help eliminate rental costs and facilitate budget allocation for business expansion.
Charges for Ready-to-Move-in Commercial Property in Dubai
For those venturing into the realm of commercial real estate in Dubai, it's imperative to understand the breakdown of upfront costs associated with property acquisition:
The property's purchase price.
 A 4% transfer fee to the Dubai Land Department (DLD).
 A 5% Value Added Tax (VAT).
A trustee registration fee of AED 4,200, inclusive of a 5% VAT charge.
 Brokerage fees payable to the real estate agency.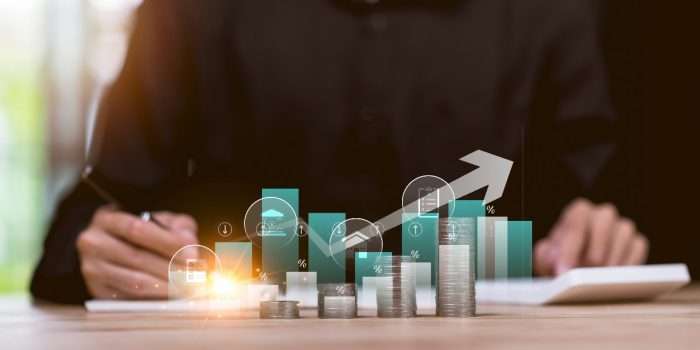 Return on Investment for Commercial Properties in Dubai
Owing to Commercial Properties in Dubai
Dubai's property market regulations stipulate that freehold commercial space in Dubai must be registered under the company's name. Currently, offshore enterprises listed under the Dubai Multi Commodities Centre (DMCC) or the Jebel Ali Free Zone Authority (JAFZA) can officially purchase freehold properties in Dubai.
Moreover, businesses operating within Dubai's free zones are also permitted to acquire commercial properties within their respective zones.
Purchasing commercial space under the company's name offers several advantages, including safeguarding invested capital, ensuring privacy, and securing complete foreign ownership.
Renting Commercial Property in Dubai
Renting commercial spaces in Dubai entails adhering to various legalities and financial considerations. Notably, commercial property tenants must formalize their tenancy contracts under Ejari, a government-run program responsible for regulating tenancy agreements in Dubai.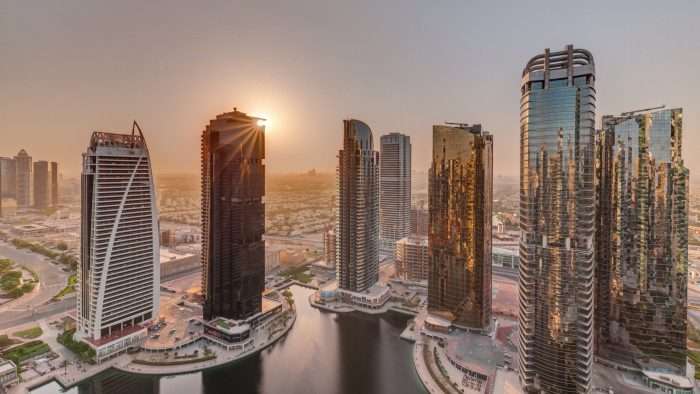 Best Areas for Commercial Properties in Dubai
Entrepreneurs in Dubai can choose to establish their businesses in free zones or the mainland, each with its ownership rules. Free zones allow 100% foreign ownership but restrict business activities to entities outside the UAE. In mainland areas, foreign nationals can now own 100% of their businesses since 2018, eliminating the requirement for a UAE national majority shareholder.
Despite this change, free zones remain the preferred choice due to their flexibility. Dubai Multi Commodities Centre (DMCC) in Jumeirah Lake Towers (JLT) stands out as a prime location for commercial properties like workspaces and shops. DMCC offers advantages such as 0% income tax, easy foreign ownership through an online platform, modern facilities, and a strategic location near key business hubs.
For those interested in warehouses, Dubai South near Al Maktoum Airport is a convenient option. Dubai's commercial property market continues to grow, with various initiatives making it more appealing, and the hospitality sector is also expanding, contributing to increased commercial property sales.
The Rise in Commercial Properties in Dubai:
Dubai's commercial office space market continues to grow, with various initiatives introduced to stimulate demand. These initiatives include the "One Free Zone Passport" and dual licenses, enhancing the appeal of Dubai's workspace offerings.
Increasing Rate of Hotel Investments in Dubai Real Estate Market
The hospitality sector in Dubai experienced significant growth, with new hotel keys added.
Relaxation of laws governing short-term rental properties contributed to increased demand for holiday homes and hotel stays. Notable players like the IBG group and Emaar have entered the market to capitalize on this trend.
Dubai, a rapidly evolving emirate in the United Arab Emirates, has experienced remarkable growth in its commercial property sector.
Entrepreneurs are drawn to the city, known for its impressive skyscrapers and modern co-working spaces. As the UAE's real estate firms seek mergers to boost profitability amidst economic growth, developers are working to provide cost-effective solutions tailored to the current market demands.
Technological advancements and the rise of co-working spaces are reshaping the real estate landscape, making it easier for newcomers to invest in smaller commercial properties without the high costs of property ownership.
Explore More About UAE Commercial Trends