Best Communities in Abu Dhabi
Abu Dhabi – The capital and second-most populous city in the United Arab Emirates and recognized as one of the world's wealthiest cities by many economists and reports. Its central location between Asia and Europe with direct flights to all major cities makes it easily accessible. Just shy of 50 years since its birth, Abu Dhabi has made its mark on the world inspiring architecture, multi-cultural person and services making it one of the world's most desirable cities to work and live in.
Start the new year in your new home in Abu Dhabi. We break down the best places to live in Abu Dhabi and what attracts their residents to them. Whether you prefer to live in the city, near the beach, or surrounded by attractions, we have a multitude of options for you and your family.
Saadiyat Island, Abu Dhabi has something for everyone, from culture and fine dining, to luxury hotels, stunning natural beaches and roaming wildlife. captivating natural surroundings, relax on pristine white sandy beaches and discover a vibrant hub of art, culture and entertainment, overlooking the glittering turquoise waters of the Arabian Gulf.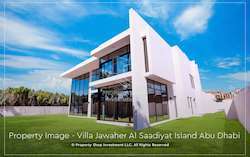 Jawaher is a luxury gated residential community located in the prestigious Saadiyat Beach District. Spacious residences include townhouses and villas overlooking Saadiyat Beach Golf Club, the region's first championship beachfront course.
A popular leisure island and one of the top tourism projects in Abu Dhabi. As Abu Dhabi's most entertaining Island what better place is there to live? It houses countless experiences to keep you and your family busy: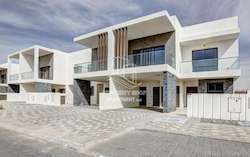 Inspired by the concept of Yas Island Living, Yas Acres is located on the northern shores of the island. This waterfront community appeals to both locals and expat who will enjoy the golf course and club house, parks, schools and vibrant waterfront right on their doorstep.
Enjoy a privileged resort lifestyle in a unique environment. Situated on the west side of Yas Island and north east of the Yas Links Golf Course. The four low-rise buildings are built with Andalusian architectural elements such as pitched roofs, rustic tiling and Spanish features on the balconies, terraces and rustic tiles.
Located off the north eastern coast of Abu Dhabi island, Reem Island is home to a variety of residential, commercial and retail developments. Connected to Abu Dhabi city island and Saadiyat Island by bridges, this community is a popular choice amongst for its urban lifestyle.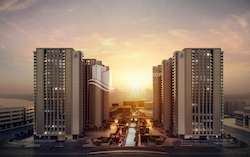 The Bridges offers affordable housing in a prime location that is both accessible and attractive to a wide audience. High-quality specifications in six towers featuring a canal and a park within the community.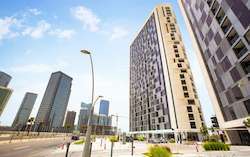 Two symmetrical towers overlooking a landscaped park. Meera is designed to utilize space efficiently and provide the purchaser with an environmentally sustainable and cost-effective property.